One year ago, I had a 'little' crash in the lagoons of Tarifa. Typical: a low tide and a motivated Julia… Pow! A lot of pain in my shoulder, and it probably wanted to pop out, but after a month I was OK. 
Well, I could keep kiting at least, even though since then I'd always felt like my shoulder was loose.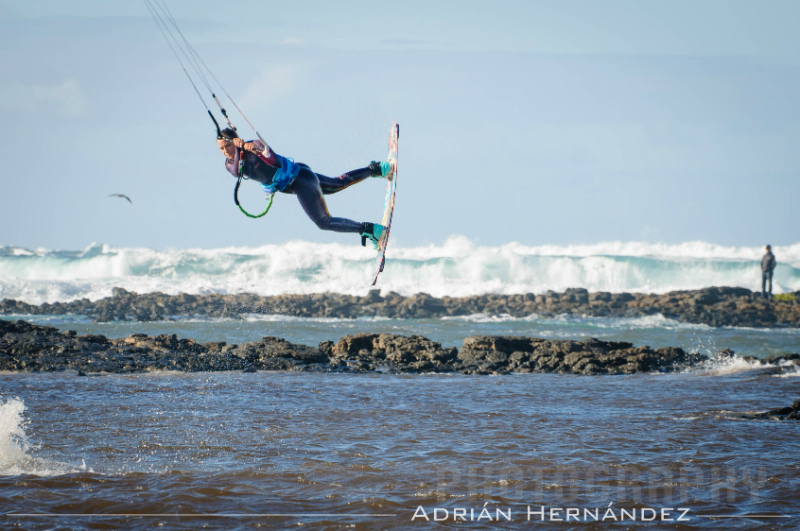 SOUTH AFRICA AND THE FIRST WARNING 

It was one of those times in my life (after being an athlete and running 100m hurdles) when I was training more than ever. Many hours in the gym, on the water, good warm ups… And I was getting some money with which I could go to South Africa (a paradise for kiters at this time of the year) thanks to some sponsors outside of the kite industry.

I was training in one of the most beautiful places I've ever kited – Bradvlei. I landed a 313 but took the bar on the bad side so my kite was going for a kiteloop and, instead of releasing the bar, I held it with all my power (I honestly don't know why). 
I felt a lot of pain… it was my shoulder saying "You idiot, I'm here, you should have released the bar." I was quite far from the shore so I decided to ignore the pain and keep on kiting. Man, it was painful…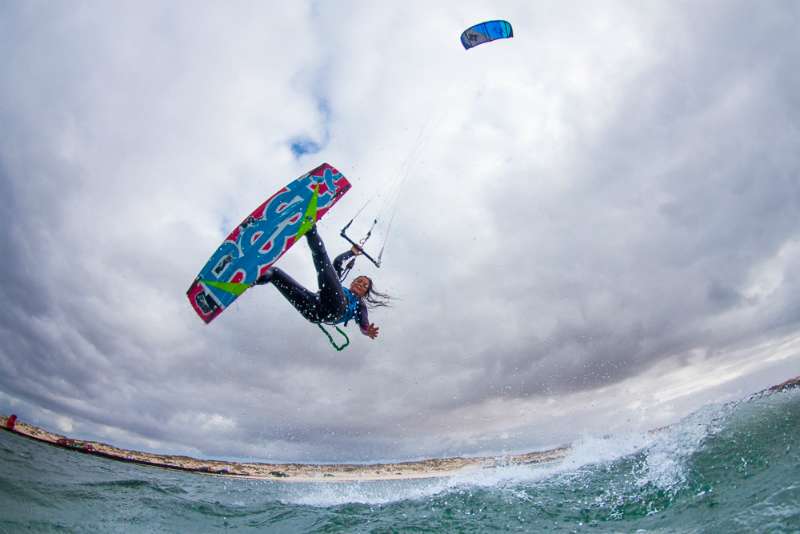 THE PHYSIO
So I decided to take three days off and go to Nico, the super physiotherapist you should visit if you ever need one in South Africa. He told me something like "Uh, this doesn't looks good. Take some rest. Don't kite until the pain is gone." What I didn't know at the time is that he meant it looked really bad. But something inside me didn't want to accept the fact that I was badly injured.
So, imagine a girl with so much desire to train; to become better and better and train harder and harder…. After a few days I decided that the pain was gone (it was not) and although it wasn't windy, we had an amazing cable park. Let's check it out…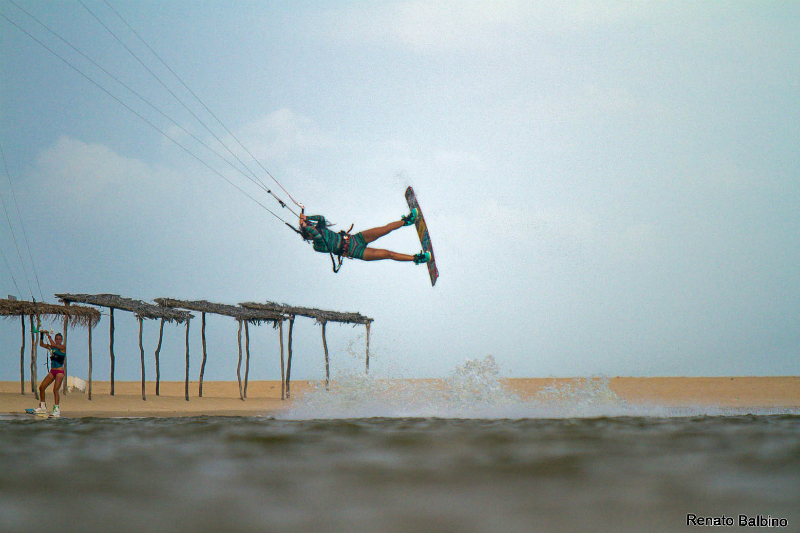 THE MOMENT
The real moment came after about four hours of wakeboarding. I was so excited! So happy! Managing to do some new presses and landing some of them blind, I was just so amazed by my riding (not that often I can say this). You know that classic moment when you say: "This is the last one and I'm done".
Never, ever say that… 

My last lap, my last turn, and at the same moment you hear your cable passing by the turning machine, the "clack" and then I heard a "rashhh"…
I was kind of shocked, where did that sound come from? Was it… No… Was that my… Shoulder?!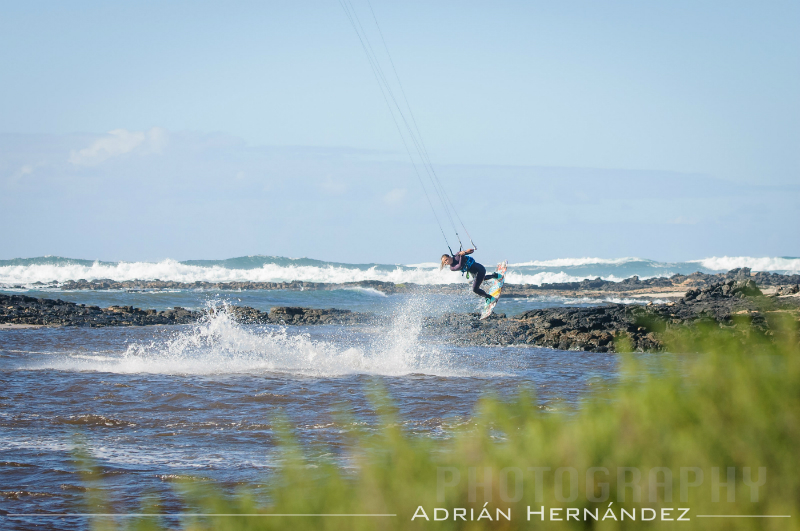 THE HOSPITAL
After that day, I went back to the physio and he told me it was looking way worse, but we still didn't know what was happening. Shoulder injuries are hard to work out…
I waited two more weeks. Why? Because every single day I was telling myself "Tomorrow I'm going to wake up and the pain will be gone". Yeah, I was being positive. I guess I didn't wanted to accept that all my hard work was for nothing. All my dreams destroyed in a second…
So after 2 weeks I decided to go to the hospital.
I did many different tests, but none of them showed the injury. The doctors were 100% sure that I had something wrong though, so we did a very painful RMI. I was told the results would come in after two days (the worst two days of my life).
THE RESULT
The day came. Two days before, doctors were not really that positive about my shoulder, but I still was! I didn't stop for a second telling myself that it was nothing. At most, one month and back on the water.
And yet the thing I least expected was what the doctor told me next… These shocking words: "Your shoulder is very damaged. You have a tear here (pointing at a drawing he'd made), also here, and this ligament is not even there… it's disappeared. You need to repair it. You need surgery ASAP."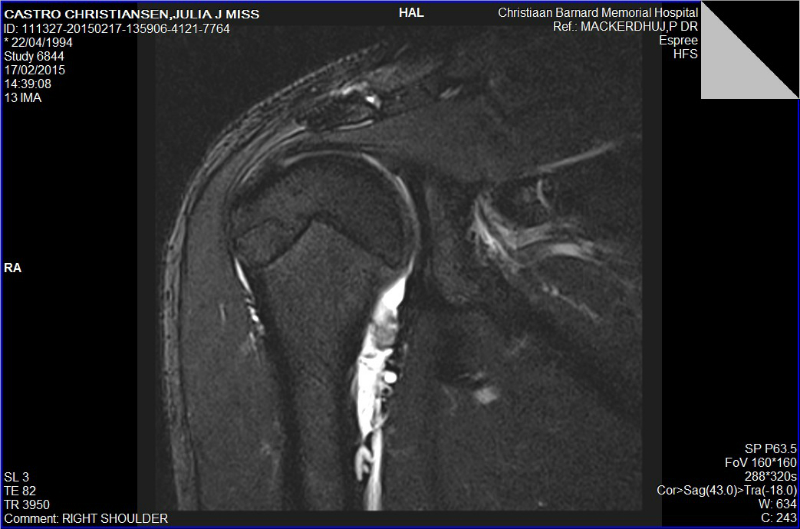 I felt really, really bad, but I still had hope that the recovery process would be short and fast, like 2-3 months, so I asked.. "And how much time for recovery after the surgery?"
The answer: "Six months."
I think I never cried so much as I did at this moment (and if you know me, you know I'm a hard girl!). I felt like the whole world was against me. Competitions came first to my mind (PKRA and TRIPLE S), my sponsors, all the projects, the photo shoots, the videos, the hours spent training, all the crashes… all the effort.
All gone…
Julia
To be continued: In her next blog, we catch up with Julia as she hits the long road to recovery….

facebook.com/juliacastrokiteboarding
instagram.com/fuertejulia