The 2017 Cabrinha collection is loaded with an incredible line up of all new products and some inspiring new innovations.
The first product out of the gate is the innovative Fireball Control System. Fireball is a connection system designed to deliver a friction free connection directly to your core. A connection with a rotational axis as opposed to a restrictive and often binding one. The feedback has been nothing short of amazing.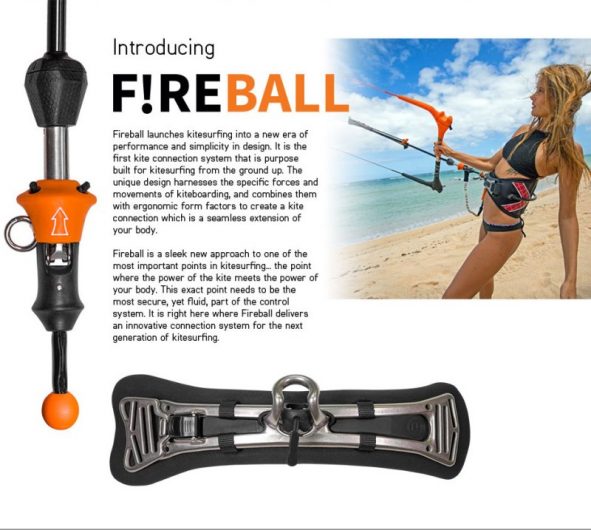 View the Fireball video here:
New for 2017, the APOLLO: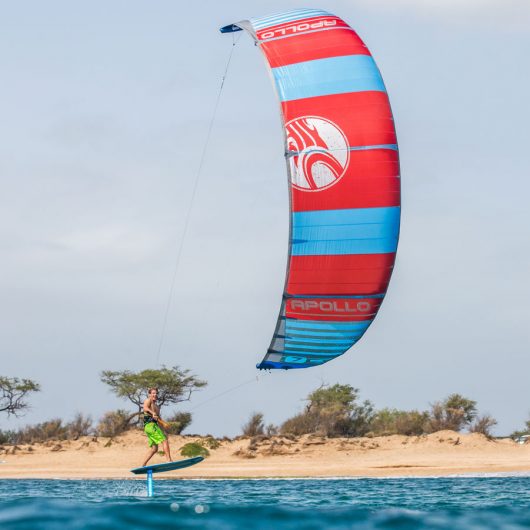 The new Apollo bow kite is a giant step (for mankind) in the forward progress of performance and efficiency. The Apollo's ultra high aspect design produces more power per square meter than any kite in our range. Its unique design delivers superior top end speed, upwind performance, powerful efficiency and hang time. And, it's absolutely fantastic on a foilboard.
Sizes: 7/8/9/10/12/14/16
5 Strut, Bow kite design, Pro Span technology, High aspect ratio, 3 bridle setting options
For any type of riding were forward speed and acceleration must be matched by the speed of the kite with effortless management. Excellent for foil boarding or speed kiting
View the kite in action along with the technical details here:
New 2017 Surfboard series: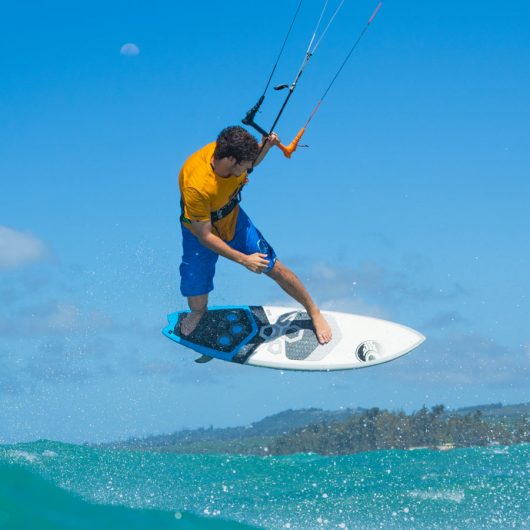 Kitesurfing has drawn its inspiration from the very core of the board sports world of surfing, and it shows. Every Cabrinha surfboard carries a crucial piece of DNA from designs long gone. The new line up has new shapes featuring a step rail design and a reengineered construction that has produced lighter boards without sacrificing durability. The Spade is designed to have fun with a mix of freestyle and rail to rail surfing; SQuad is back after a 2 year hiatus and it rocks in classic down the line surf conditions; the Squid Launcher is the ultimate light wind bumpy freestyle surfboard.
SQuad- 5'7″ and 5'9″, Spade- 5'3″ and 5'6″, Squid Launcher- 5'2″ and 5'5″, and Double Agent 145/155 cm.
View the 2017 Surfboard overview here:
2017 Switchblade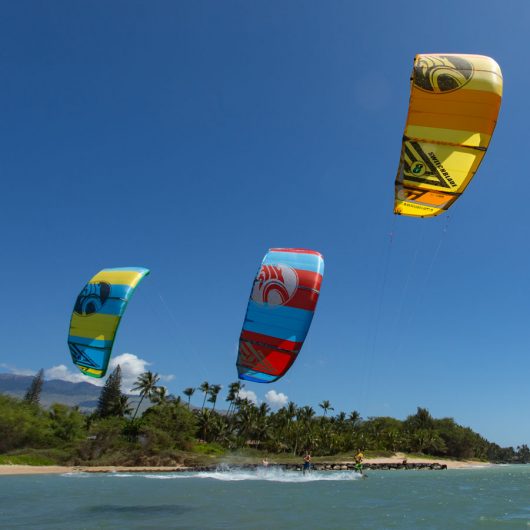 The Switchblade is back, with over 12 years of design and composition refinements. Evolving into an icon, the Switchblade sits at the heart of our kite range where style and performance are seamlessly interwoven. Loved by many for its unique combination of smooth power delivery, unrivaled predictability and uncompromising high end performance, the Switchblade has redefined the notion of what a single kite can achieve.
Sizes: 4/5/6/7/8/9/10/11/12
5 Strut, Hybrid design, Fusion wing tip shape, Draft forward profile. For the discerning rider who values unrivaled predictability and uncompromising high end performance. For those that want style, power, performance, and craftsmanship.
View the 2017 Switchblade video here: