There is certainly a great deal of hype around the Redbull King of the Air this year. Every year it's getting bigger and bigger, and now every kite session I get random people on the beach coming up to me and asking me when the event is going to be and how my training is going! A lot of the people I've met on the beach specifically chose their holiday dates to see the King of the Air.
The riders are taking it much more seriously too – the last few years have been competitive on the day, but I didn't feel like people were training big air tricks for their heat or even trying different equipment like everyone is this year… riders are really dialing in their equipment to try and get the most out it.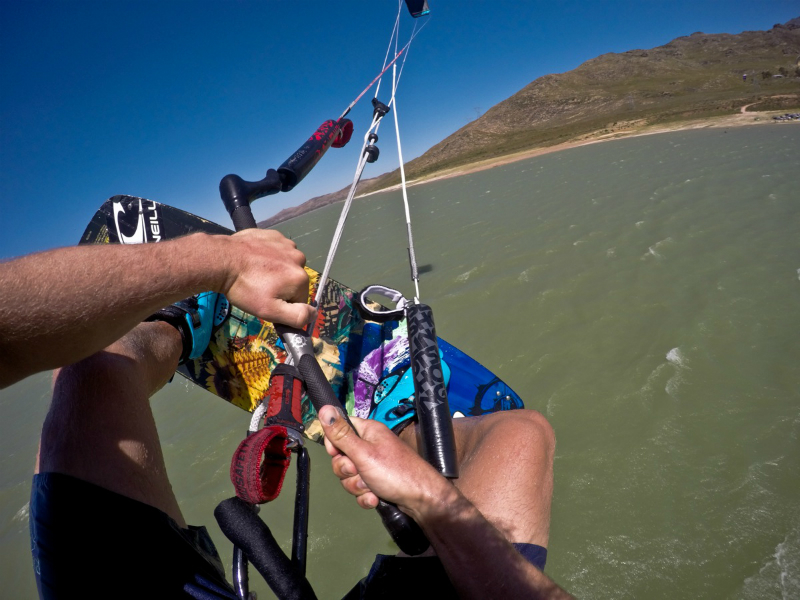 I even saw a life-size cardboard cut out of Aaron in a 7-11 advertising the event and there are posters promoting the event all over Cape Town. It's great to see Redbull really getting behind it… apparently they have invested a lot more into the live stream this year, with twice as many cameras, and we're going live on Redbull TV for the semi finals and finals, which should bring in almost a million people watching!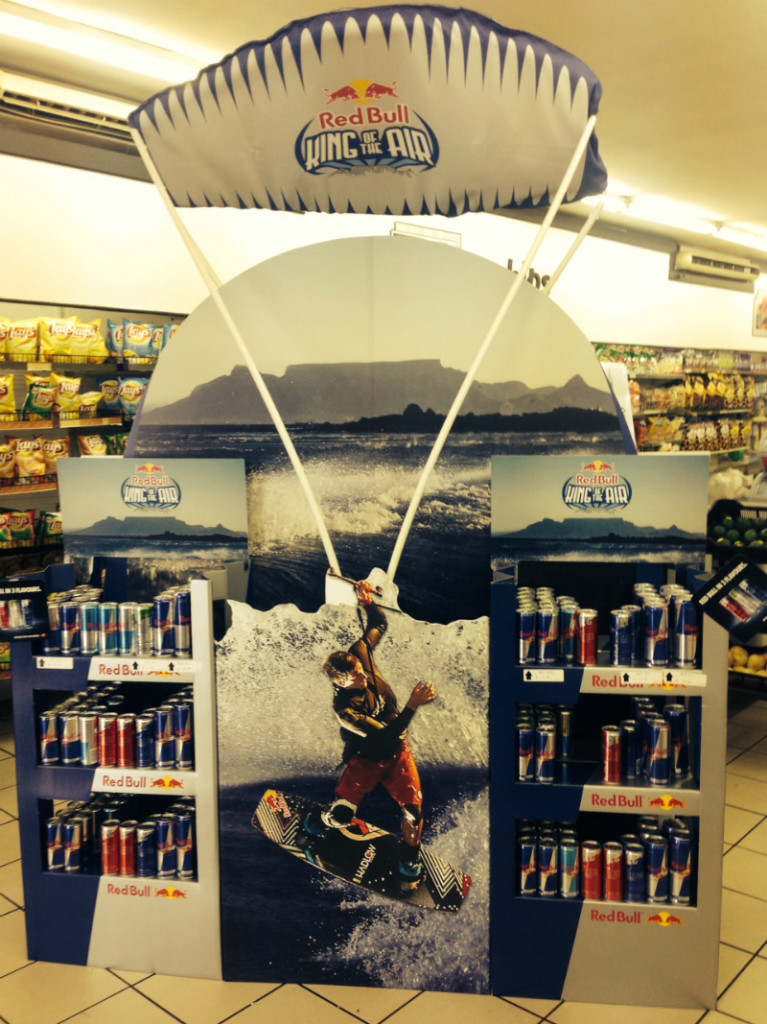 The forecast has been terrible, I've been coming to Cape Town for the last 4 years and I've never known it to be this bad. Normally you would be guaranteed enough wind to hold a contest over a two week period. It's sods law, as soon as the holding period begun the wind went to pot! It would be a massive shame if the event did not run but I have actually had the official green light this morning straight from the event organizer himself! We are go for Wednesday!
Normally the event is held on one day, but it needs to be honking all day! This year they will split the event up over two days to get the optimum wind as it increases throughout the day. We can't hold an extreme big air event in marginal conditions, it would be so wrong! So make sure you tune in online and share the feed! Its going to be huge!!
Sam Light
Official Redbull King of the Air channel: http://redbullkingoftheair.com/live-feed/