This week saw Nico Parlier and Daniela Moroz crowned 2017 Formula Kite European Champions after a week of racing in challenging conditions. Here's the full release from the IKA
Istanbul, Turkey – 18 August 2017
Nico Parlier (FRA, Ozone/Mikes Lab) took the men's title after neck on neck racing with his french rival Axel Mazella (FRA, Enata) with the lead swapping race by race on the final day in front of Tirmata Beach, Istanbul.
The event kicked of last Saturday with the iconic Bosphorus Race – a long distance race over approximately 41 km from Tirmata Beach right into the heart of Istanbul in ideal sailing conditions with 9 knots northerly winds and moderate seas. 29 out of the 36 strong fleet saw the finishing line right in front of Ortaköy Camii Mosque, after having passed all three bridges that connect Europe with Asia.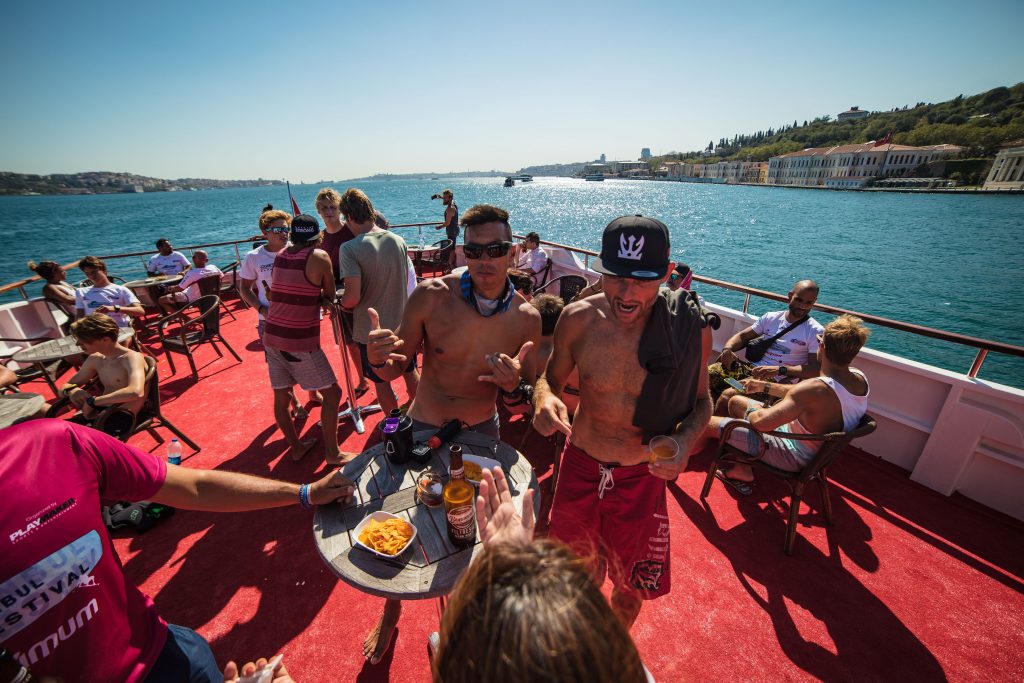 Day two of the championship saw perfect summer holiday weather – with winds never reaching the required 6 knots minimum over the course area, racing was postponed to the next day with a promising forecast for the rest of the week.
Conditions changed over night though, with an enormous storm in the north of the Black Sea pushing big waves onto the shoreline of Istanbul and putting up a difficult task for the race committee to get any racing underway.
The qualifying series for the men, originally planned to span over two days, had to be extended to reach 5 races, with only a short window during the day were the seastate allowed racing at all without putting competitor's and crew's safety at risk.
The first day of the final series saw the AP flag flying for the whole day again, with no chance to the the race committee boat out of the harbour due to the big waves.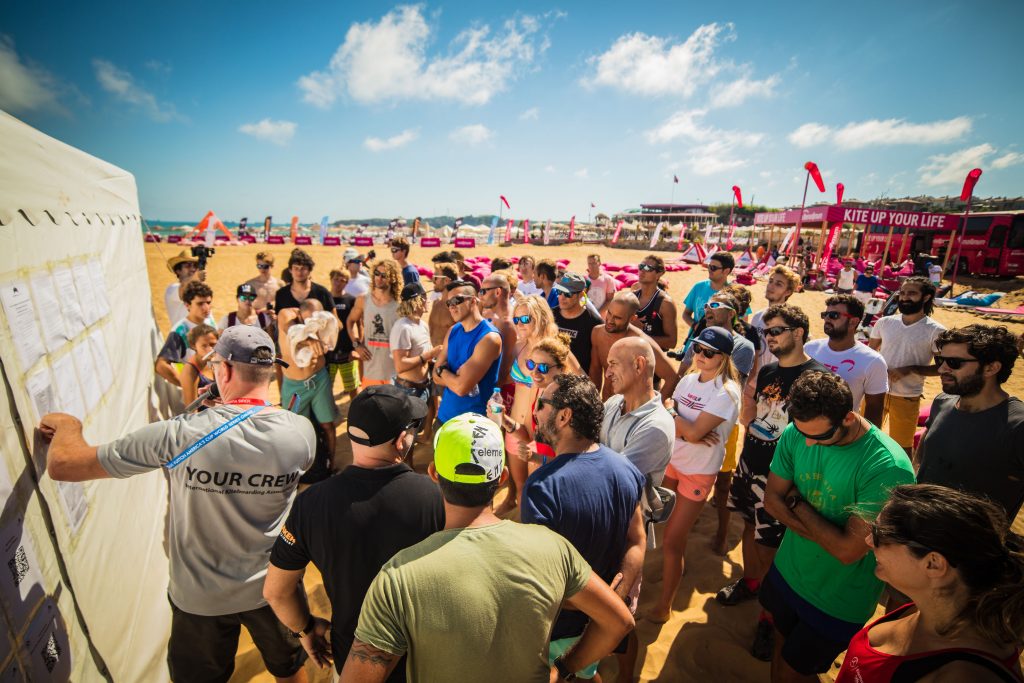 It all came down to the final day with a mangeable seastate and the race committee keen to catch up with the lost races of the previous days. In total, 9 races for each Gold, Silver and Women's fleet were run before the cut of time at 17:00.
In every single race, Parlier and Mazella changed the lead several times, but in the end Nico Parlier was able to maintain the lead in almost all races, even if only by a very small margin. Several times the two rivals came over the finishing line overlapped after chasing each other around the course.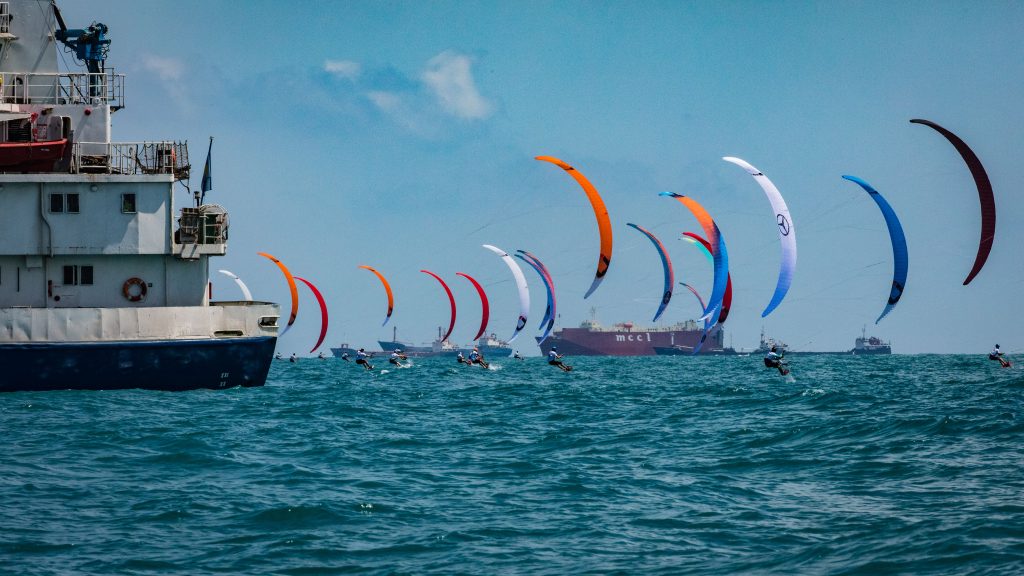 It was only Olly Bridge (GBR, Flysurfer/Levitaz) who was able to break the dominance of the two frenchmen in a couple of races, strengthening his third position overall.
In the women's fleet, reigning World Champion Daniela Moroz (USA, Ozone/MikesLab) dominated competition from day one, winning the Bosphorus Race and from then on every single race except of one DNF in the 14 race single series, securingher the European crown with a perfect score.
The remaining two podium places were hard fought for between Alexia Fancelli (FRA, Enata) and Elena Kalinina (RUS, Elf/Levitaz), with the better scoreline in the end for the french runner-up.
TOP 5 MEN after 5 qualifying series and 9 final series races
1. Nicolas Parlier (FRA) – 13 pts
2. Axel Mazella (FRA) – 18 pts
3. Oliver Bridge (GBR) – 31 pts
4. Theo Lhostis (FRA) – 40 pts
5. Denis Taradin (RUS) – 43 pts
TOP 5 WOMEN after 14 races
1. Daniela Moroz (USA) – 12 pts
2. Alexia Fancelli (FRA) – 29 pts
3. Elena Kalinina (RUS) – 34 pts
4. Anais Desjardins (FRA) – 40 pts
5. Bilge Ozturk (TUR) – 126 pts
Full results: www.formulakite.com/results