A few days ago, we packed our bags and headed in the direction of Fehmarn Island (Germany), where the Core office is located. It's always really special to meet the complete team in this environment. Most of the time, a few of them will be travelling for material testing or demo events etc., while others remain in the office.
I often don't have the chance to meet the full team at once. So I took my chance! We jumped on the train and, 9 hours later, we were walking on Fehmarn ground. (I see why they love it so much, it has a very charming presence with, of course, a nice playground for kiting!).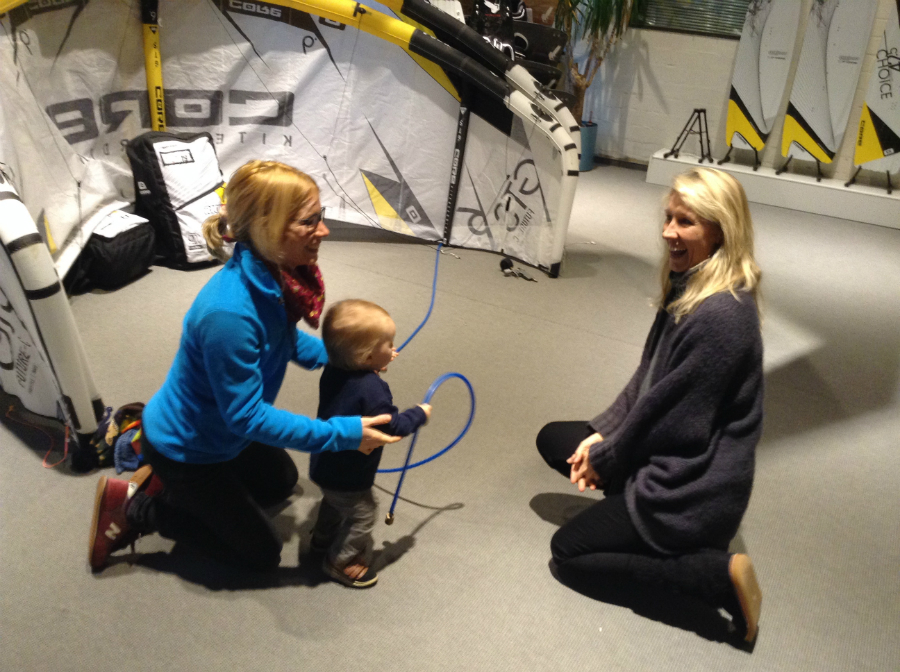 I could finally give back (at least a little) to everyone that has supported, help, given me feedback and followed me all year round! After a few hugs, kisses and a nice diner, I was up in the train again with nice memories and 80kg more weight… I'm not sure who's the lucky one in the story?!
Thanks CORE!
Wishing a wonderful Christmas to all riders, with lots of fun travels, peace and maybe some new gear?!
Marilou Lavallée
p.s. a lovely little blond boy had the chance to play with many GTS3 Kites and boards… 😉