This just in from our friend in the Honduran islands, Marilou Lavallée:
Hi TheKiteMag team and my blog readers!
Great job again on the mag, I really like it!
So here is the news from my side. Just landed in Roatan, super windy, so super happy, (with more than 80 kg of bags – Thanks to American Airlines for their smoothness!)
I haven't been on the water yet, but at least the sun and the sea are keeping me happy – I know it's just a matter of time. The wind is there, but we have to fix a few things before the season really kicks in. You know, it's like re-opening a camp that was closed all winter (lots of cleaning, organizing and fixing to do!) but after one week, it's now looking homely and good. It means I should be able to kite very soon!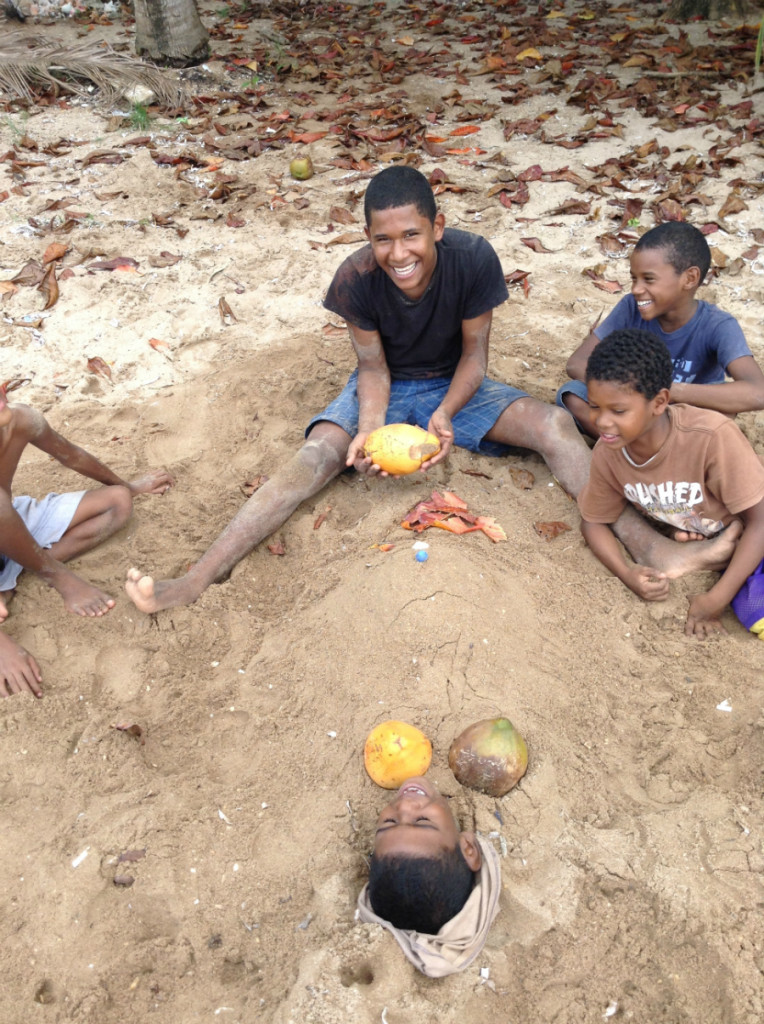 Marilou's friends on Roatan. This game looks like a lot of fun for almost everyone involved…TKM
Oh, and later this week I will send you more info concerning the Kite and Yoga girls in March, like I told you about!
I'm so excited, I believe it's gonna be a very unique experience (a fusion between yoga retreat and kite holiday). Can't wait!
All the best,
Marilou xox