San Teodoro Extreme Fun Games the 2017 edition: 21 to 24 Sept.
After successfully completing the first edition with four days of sea, sun and wind dedicated to water sports, it is time to welcome the 2017 edition with a few subtle changes and some new sports added to the mix.
The 2016 edition was synonymous with moments of great fun in and out of the water involving professional athletes as well as amateurs and the curious crowd of spectators.
Varied fun races of Stand Up Paddling along the white beach of La Cinta, with all the fans cheering the Italian and international athletes, created the spark to ignite the sporting passion and spirit.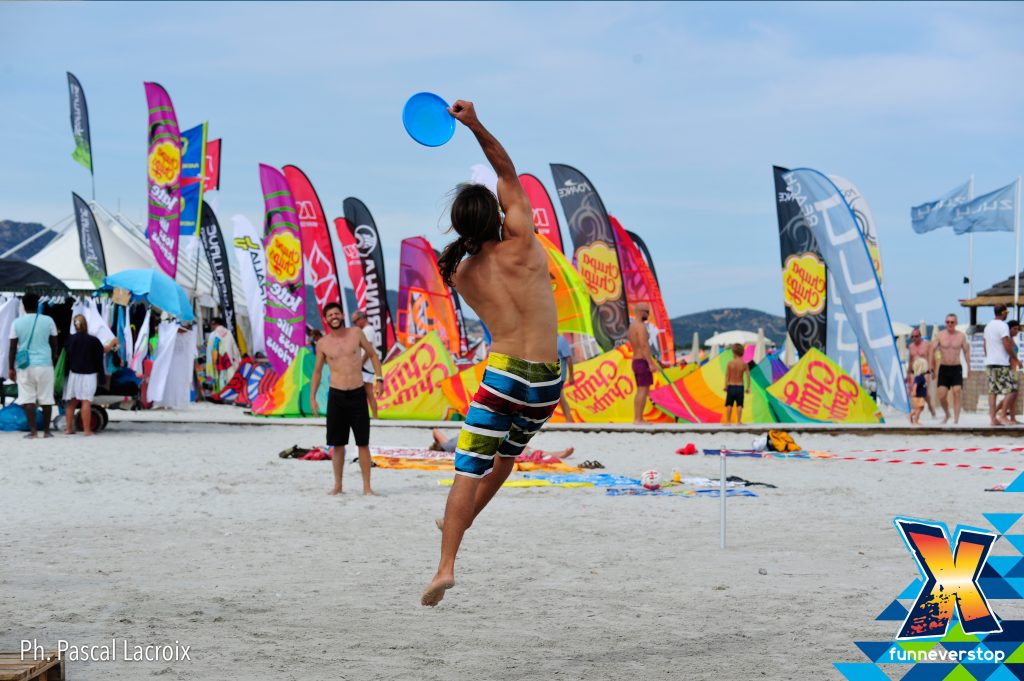 In the stands inside the Village new equipment was exhibited from major kitesurfing, windsurfing, and SUP brands. This was just the backdrop to a tangible sparkling energy, amid a myriad of colors and smiles that warmed the soul. On stage and amongst the public, the excellent entertainment work of talented Official speaker, Gigi Gas kept the excitement alive. From his many years of experience, he created a real show for everyone; this was punctuated with various Sardinian DJ grooves for the first edition of XDJ Sardinia Summer DJ Contest.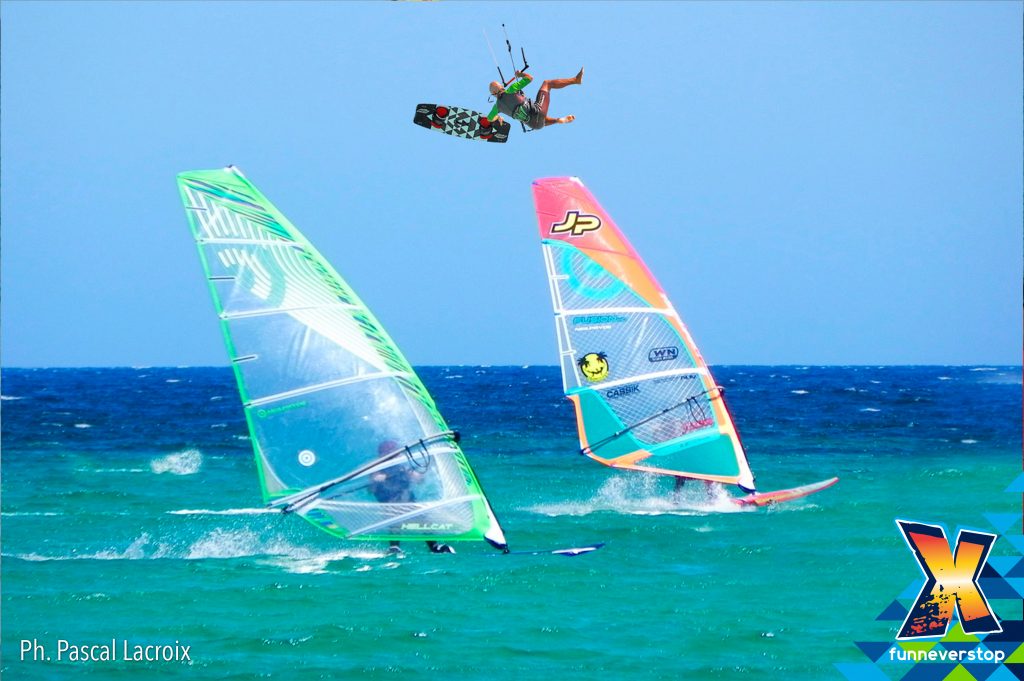 Fun and passion were the key words that marked this first edition, which set the tone for Extreme Fun Games, an international event dedicated to water sports, but with the main goal to entertain and involve everyone from professional athletes to the tourists on the beach.
The aim of the 2017 edition of Extreme Fun Games is to re create the vibe of the first editions and build on it.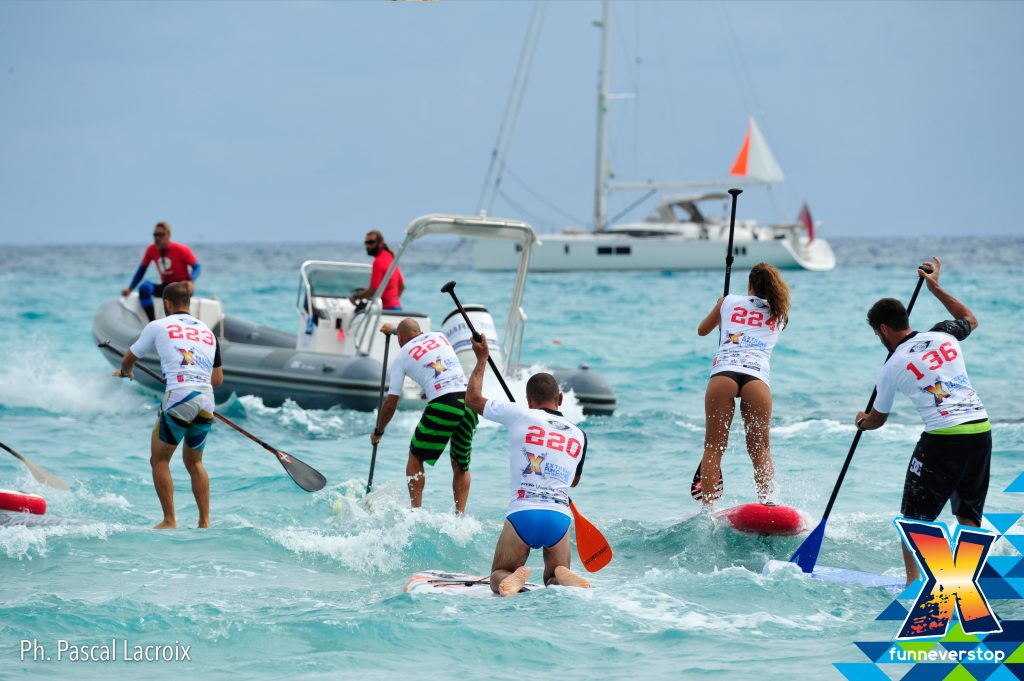 With the intention of promoting the amazing potential of the location, especially for sports beyond the summer season, Extreme Fun Games 2017 will see the addition of new disciplines remaining focused on the "fun" aspect and including contests at pro and amateur levels.
New exciting displays have been added on the beach with a half pipe for Skateboard and BMX, entertainment on the stage with fitness, dj's, live performances and the whole lot filmed by Sky Sport HD for the program Icarus, dedicated to outdoor sports.
Extreme Fun Games will once again bring good times, energy and colours to the end of the summer season in Sardinia.
Keep an eye on the news and start booking your tickets for your end of season holiday in Sardinia from the 21st to the 24th of September at the "La Cinta" beach in San Teodoro.