I traveled quite a lot in 2014 and this meant spending roughly two weeks on an airplane, not including the waiting time in airports. The total was quite a while!
Along the way I learned a few travel tips which I find help to ensure a smooth, productive and enjoyable journey. Read on!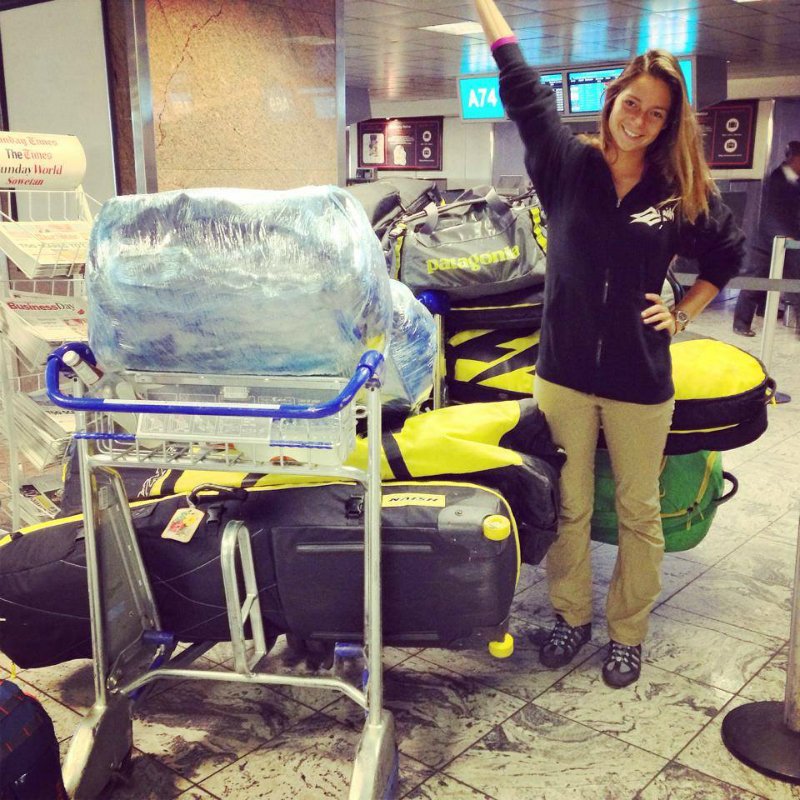 Join frequent flyer programmes – before you hit the sky.
I fly American Airlines a lot and have racked up thousands of miles with AAdvantage. I've then been able to use these miles for free tickets for myself and others. When your tickets are comped, these miles are like bonuses. Definitely sign up to reward programmes!
Bring work or a book – goodbye boredom!
I actually find the waiting time is great to do work and think, because you can't go anywhere. It's amazing how quickly flight time can pass when you're concentrated on work or a good book. I recently read 'The School of Essential Ingredients' and totally recommend it!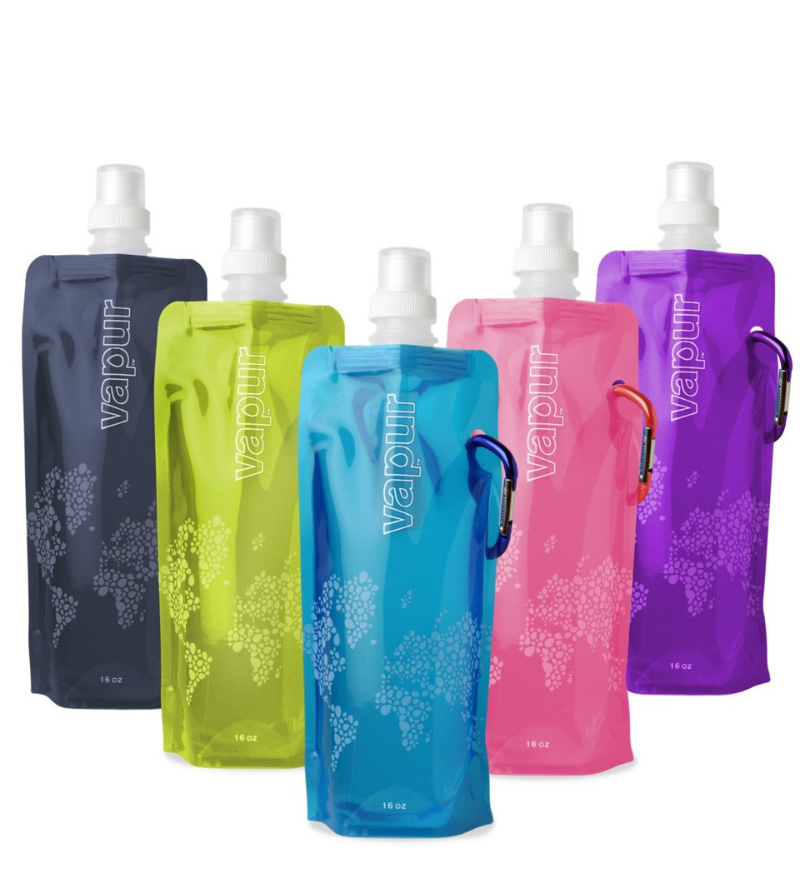 Bring a water bottle – stay hydrated.
Most airports have water fountains. This is also called free water and not liquid gold. With airport shops charging anywhere from $2.75 to $4.75 for a small bottle of water, you can save money by filling up your own bottle. I have a flat bottle from Vapor that I love. And in addition to saving money you'll also be helping reduce garbage. Yay!
Don't be another complainer – smile more 🙂
Sitting around airports I've seen a lot of airline attendants having to deal with irate passengers and it's frequently about something which isn't the airline's fault. Kinda like blaming a scuba diving business for stormy weather. I always try to be extra nice to airline staff and I've also found that being nice and upfront about oversized bags works the best. Yes, occasionally you'll get an airport worker who is just genuinely in a terrible mood, and it doesn't matter if you're nice or not, but that's once in awhile. It's always nicer to be the nice one. Because let's be honest, unless you're actually going somewhere, who wants to be in an airport all day watching other people go somewhere?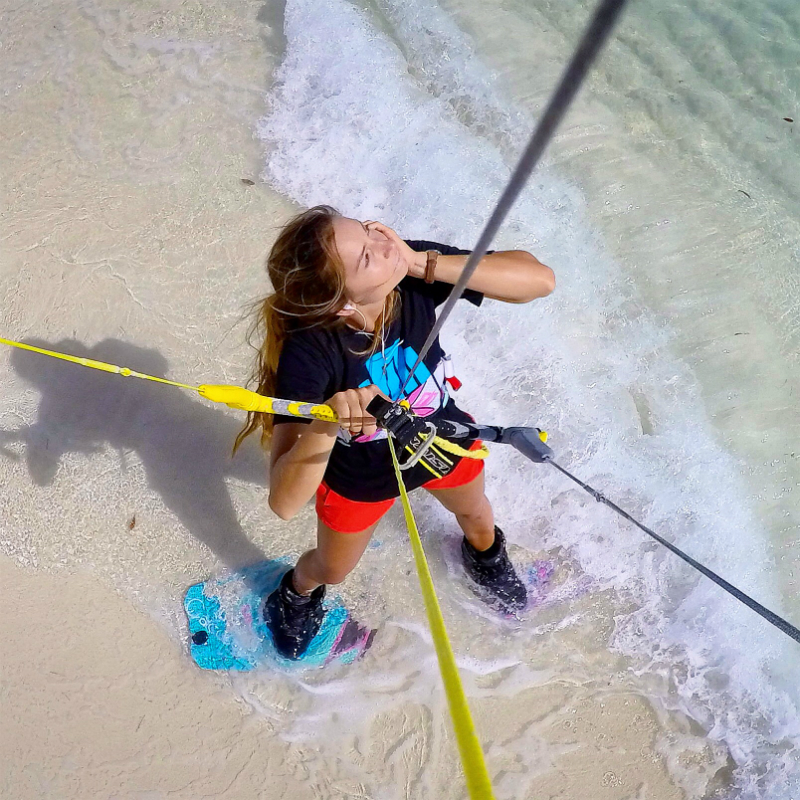 Good music and headphones – music makes my world go round…
My world stops when there's no music. Having a nice pair of headphones and some good tunes makes the time fly by! (No pun intended!) And also drowns out the screams of small children…
Ask for freebies – late bag, late flight, its always worth a try!
On the same note, if something does go wrong, it's very likely the airline will try to keep you kinda happy. If I had a problem on a flight and have a long enough layover, I always ask for a voucher or upgrade on the next flight and very frequently I do get something. If not, it kills ten minutes of wait time so it's a win win situation.
Buy travel insurance – better safe than sorry.
The chance of property getting stolen increases so much when you're traveling. You can also get money for delayed flights and things like that. My friend Justyna swears by World Nomads insurance!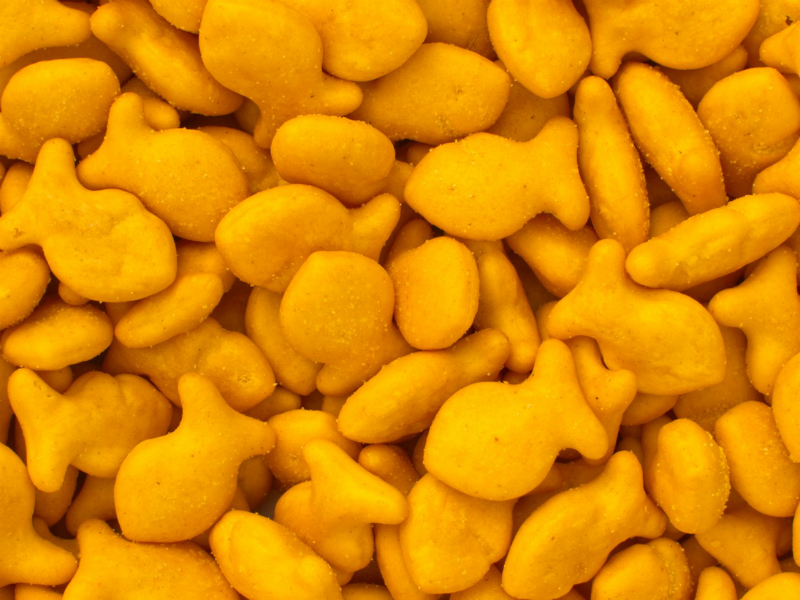 Snacks – nom nom nom.
I eat a lot, so this is high on my list! Bring some savoury and sweet snacks. I travel with about every flavour of Gold Fish. You can also take fruit such as apples and bananas through security and onto the plane. The worst is being stuck on a plane for three hours starving. Actually no, the worst is when another passenger in your row starts eating something good when you're starving! Hold it, no, the worst is when the person next to you has brought fish stew on the plane as a snack. Yep, we all love smelling last week's catch…
Be nice or not? – always nice!
Once in awhile I have other passengers asking me to switch seats so they can sit with friends or their s.o. and I usually do. Recently I had two bad experiences. I had an exit seat with lots of leg room when I got asked to move three rows back so a guy could sit with his wife. I said sure, and the moment I sat down in my new seat I was joined by my seat companion: a young mother with a baby that screamed in my direction the entire 2hr and 45min flight (I didn't have a good pair of headphones either). The guy I switched with gave me a pitying look as we disembarked the plane.
Another time I was on a 5 hr flight from Maui with a prime seat at the front of the plane. I had gotten myself all comfortable with books, blankets, headphones, and snacks when a family came and took up the rest of the row. The dad had a seat in the row behind and asked if I'd switch so they could all be in the same row. I once again said sure and moved house to the other seat. The moment I sat down his wife completely lowered her seat in my face… for the entire flight! The expression on nearby passengers was priceless. If looks could kill!
But despite instances such as these, I still believe in random acts of kindness. People are usually so thankful and I try and bear in mind that most travellers probably don't fly/take vacations very often and every little thing makes their holiday that much more special for them. Things can be the other way round too. I was getting a flight to London and it was delayed for five hours in Chicago. The airport was packed and all the charging stations were full. I went into a shop looking for a cigarette outlet charger to use on the plane (I had one, but had mistakenly put it in my checked bag – ahhh!!). The shop only had one option – $95.99 for what was really a $5.99 charger. Luckily another customer who happened to be on my flight overheard me talking to the shop assistant and gave me one of his chargers to borrow for the flight. A small thing, but one that meant a lot. I got to enjoy Aerosmith all the way to London – Dream On!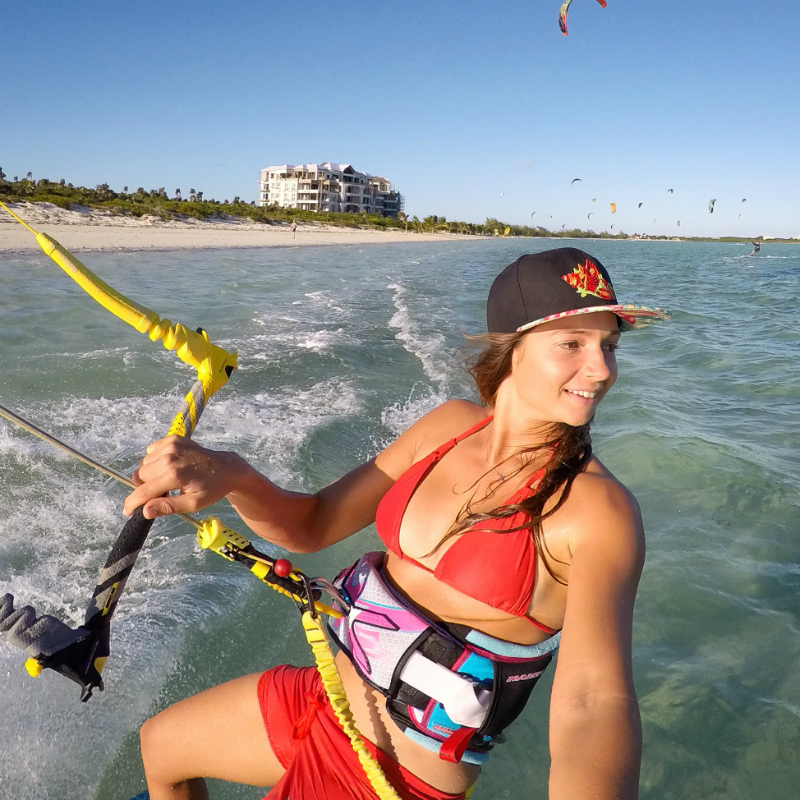 Random stuff – it's the little things that matter.
Check in online and select your seat early – I always go fro the aisle seat. First one up and out!
Neck pillow – this is really a must for long flights.
Lip balm – chapped lips on a plane = awful.
Hand Sanitiser – once the guy next to me spilled his entire mimosa on himself. I gave him my bottle of sanitiser to get the stickiness off.
Warm clothes – I get soooo cold on planes! Scarves also helps keep your nose from drying out and also keep bad smells at bay.
Battery pac for charging in airports or planes without outlets.
Deodorant – lugging around heavy bags can leave you smelling like a cow!
Take cash – and try to get any foreign money before you get to the airport.
Have a printed itinerary with phone numbers and a passport copy – especially when travelling to foreign countries.
Pack fewer clothes – take more gear!
Fly high and safe,

Hope
Hope LeVin is from the Turks & Caicos Islands and is an International Rider for Naish Kiteboarding.
www.hopelevin.com
Instagram: @hopelevin
Facebook.com/hopetci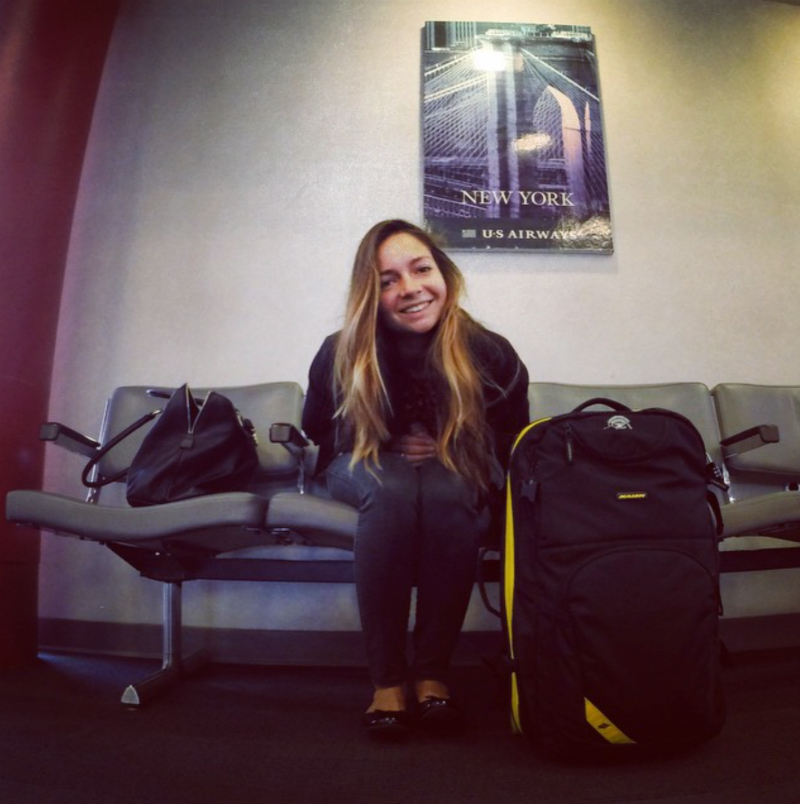 To travel with your kite, visit www.kitesurfholidays.com