We got word that Flysurfer have now released a wider version of their learner-friendly kite, the Viron2 – now coming in at 8.0m2. Perfect for kite schools, it's also a go-to kite for the heavier set kiteboarder. Here's what the crew at Flysurfer had to say about it…
With the VIRON2 DLX, Flysurfer Kiteboarding gives you the simplest introduction to the world of kiting. The easy-to-use VIRON2 DLX is an incomparable all-in-one kite that ensures maximum safety and stability – plus it has the easiest water relaunch you'll ever experience.
Here at Flysurfer your safety is our top priority – which is why our experienced Research and Development team have spent hundreds of hours creating a kite that's safe, secure and stunning.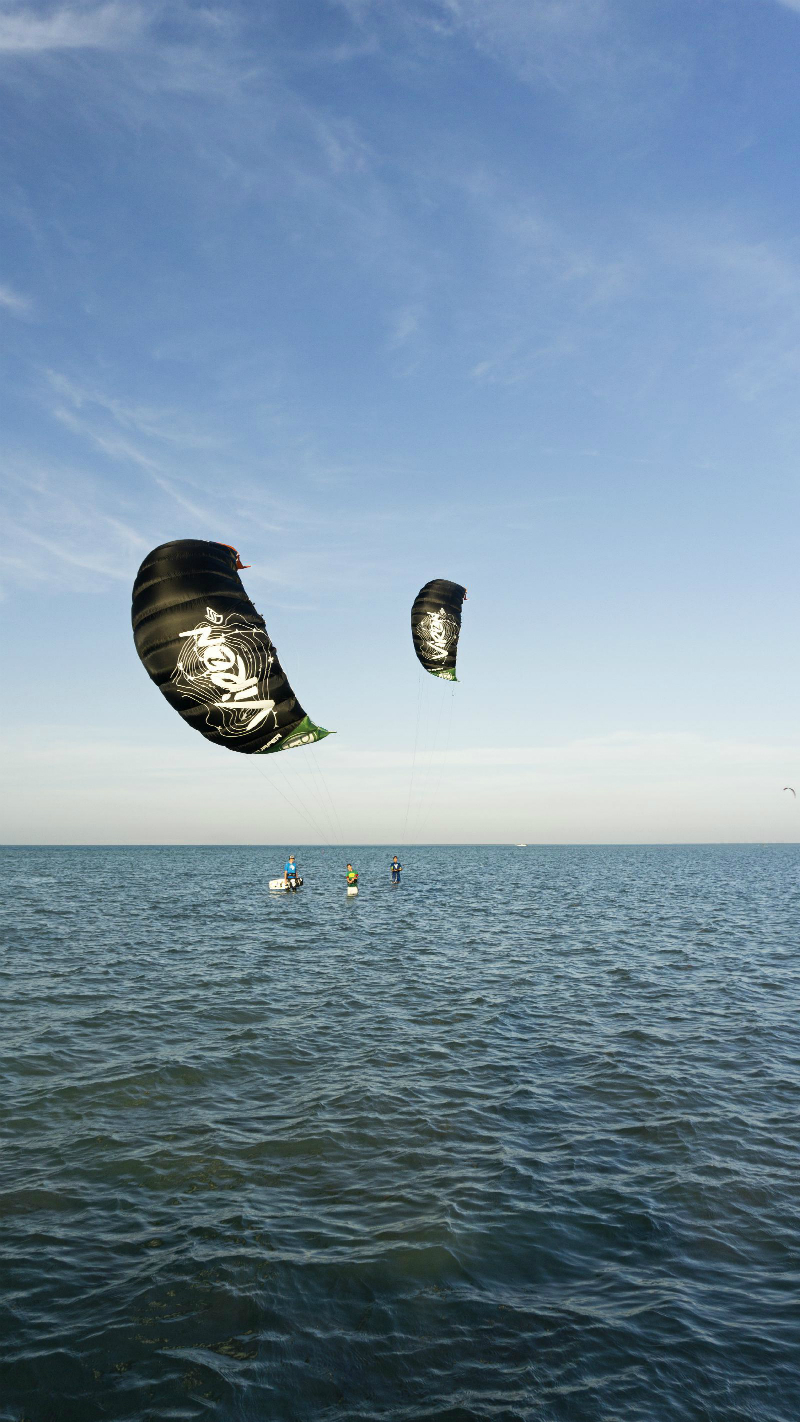 Auto-Relaunch
When it comes to water relaunch, the VIRON2 DLX continues to be the benchmark against which other kites are measured. Its unique, super-effective auto-relaunch incorporates a bridle that's virtually impossible to tangle on the water. Even in low winds, simply let go of the control bar and the VIRON2 DLX will skim automatically across the water, remaining parked and ready at the edge of the window. Then, with just a simple steering input, the VIRON2 DLX flies on.
Versatility
The VIRON2 DLX rounds off the Flysurfer product portfolio. It's the storm kite for accomplished riders – but it's also the kite that kite schools have been wishfully waiting for. This is a kite that makes it possible for children to get started in the sport, as well as being the solution for riders keen to challenge strong winds on the water. The VIRON2 DLX is equally at home on water, land and snow. All VIRON2 DLX sizes are exclusively made in deluxe kite-cloth, which has a noticeable effect on a kite's performance – deluxe kites fly in less wind, turn tighter and are more stable.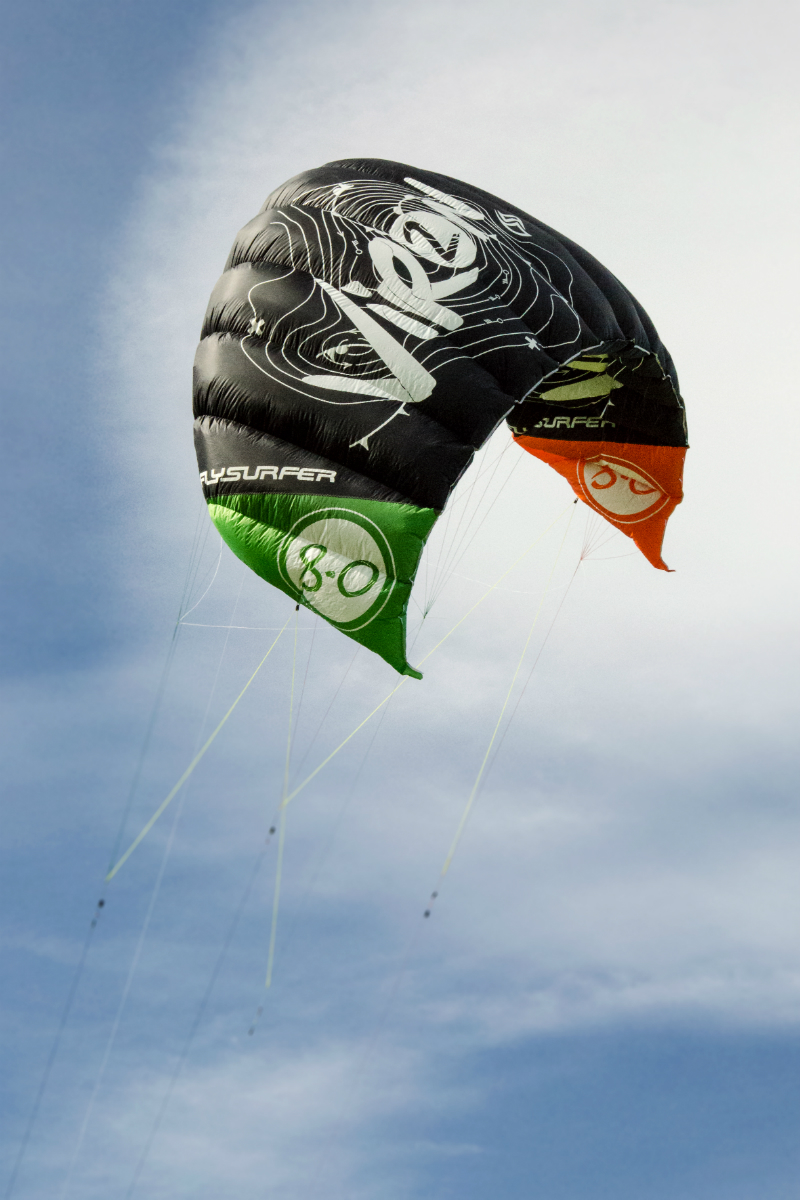 Triple Depower System
There are three ways the VIRON2 DLX achieves maximum depower:
1. Reducing the angle of attack
2. Profile change
3. Reducing the projected area.
These 3 key elements mean the VIRON2 DLX lends its skills to a huge wind range and ideal handling.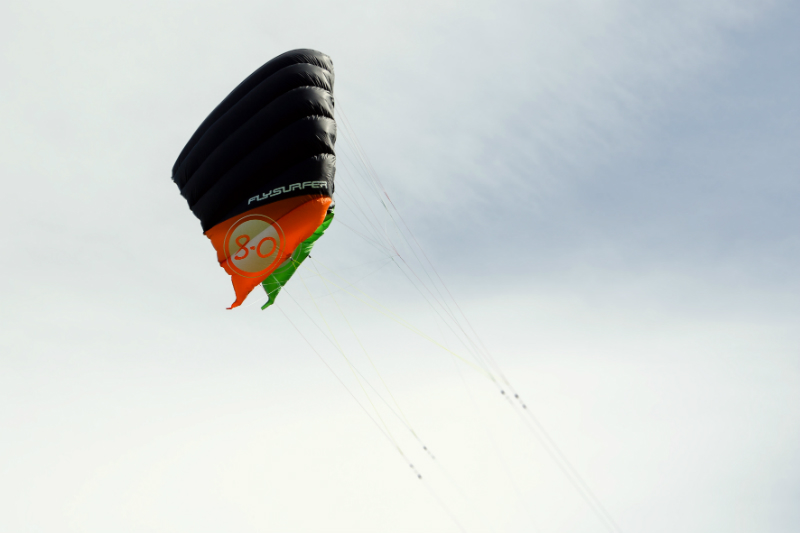 Increased Durability
The VIRON2 DLX went through long-term testing to ensure our high expectations of quality. We used the feedback this generated and reinforced all parts to make the product even more durable.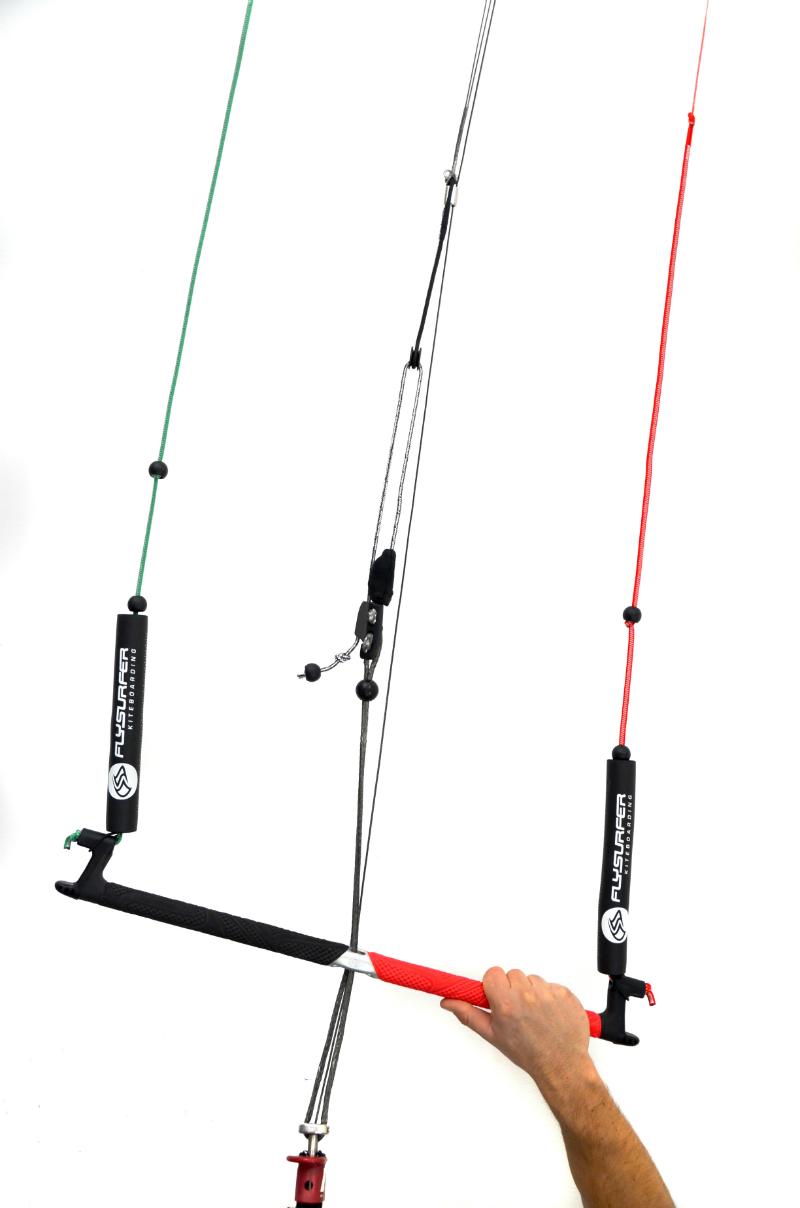 Infinity Light Control Bar
The VIRON2 DLX 6.0 and 8.0 come with the Infinity Light control bar, which allows automatic untwisting of the front lines as well as friction-free steering. The Infinity Light Bar is also now equipped with a light and slim clam-cleat.
Find out more over at: flysurfer.com/en/produkte/kites/viron2deluxe/