Tired of regular air fresheners from the petrol station? Car smelling funny after several kite sessions? (You know what we're talking about… it's almost as if there's a ghost tramp inside there with you.)
Well… here's something fresh that we think you may like.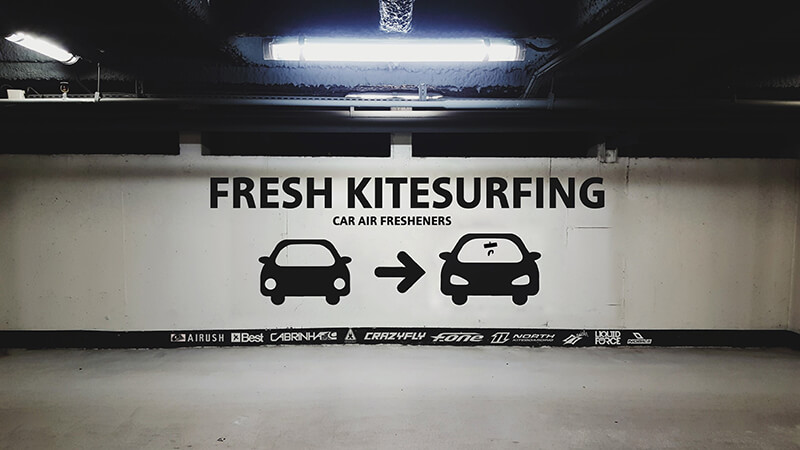 The guys from Fresh Kitesurfing are producing car air fresheners exclusively for kitesurfers. Their cute little kites are in the same designs as some of the most popular kites on the market, such as the North Dice, the Cabrinha Switchblade, the F-ONE Bandit, the Naish Pivot, the Airush Union and many more.
The fresheners not only give your car a damn nice aroma (no more ghost tramps!) but may also recall the best memories from summer kite sessions on your everyday drive.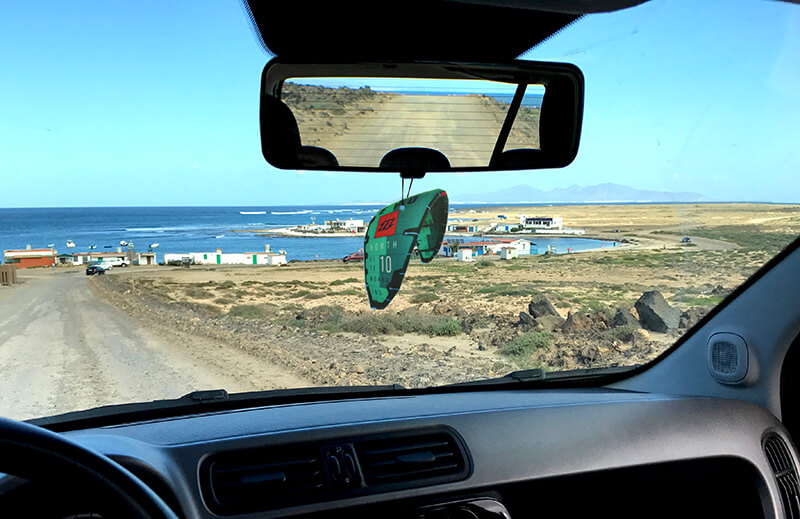 They have two scents of air fresheners – the popular "New Car" and the somewhat mysterious "Summer memories". These delectable scents will keep your car fresh and happy, and those pongy wet gear odours at bay, so you can forget about any of that awkwardness when friends or family climb in and question what died under the seats…
…and dealing with city traffic becomes much more enjoyable with those little gadgets hanging under the mirror.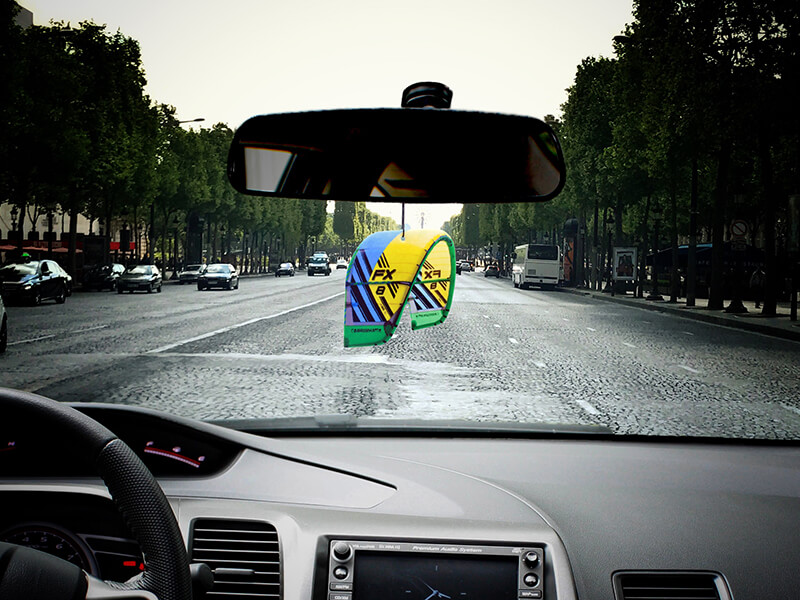 How do you get them? You can find your local dealer on the map or order online from their web shop. Shipping is worldwide so you can order them from almost any place In the world for only 4 Euros!
Find out more about Fresh Kitesurfing on their Facebook and Instagram pages, and to see the whole collection check their website: freshkitesurfing.com