Let's face it, it's been awkward, but now it looks like things might get a little smoother in the international arena of competitive kiteboarding, kitesurfing, and kitesailing. This press release came in from the GKA:
World Sailing Strengthens Kiteboarding Governance
Saturday 12th November, 2016
Barcelona, Spain
World Sailing, the world governing body for the sport, the International Kiteboarding Association (IKA) and the Global Kitesports Association (GKA) have today signed an important memorandum of understanding to record a new governance structure for Kiteboarding.
Kiteboarding on water is a discipline of sailing, and as such falls under the jurisdiction of World Sailing, which is the International Federation for sailing in all of its forms recognised by the International Olympic Committee (IOC), Associations of Summer Olympic International Federations (ASOIF) and Sport Accord.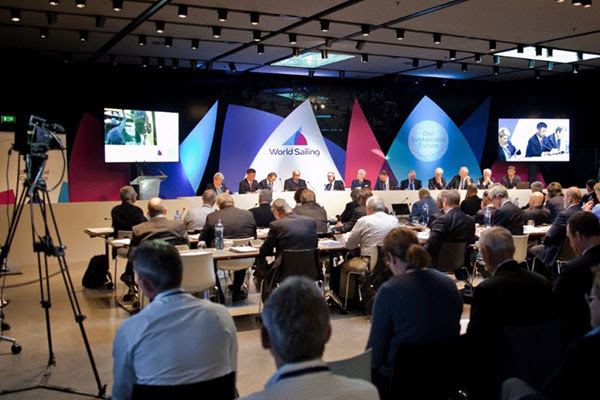 As part of World Sailing's responsibilities, it seeks to protect the rights of all Kiteboarding stakeholders by ensuring that events take place within the structure of the rules are run to the appropriate standards for the benefit and protection of riders.
The IKA will under World Sailing's Constitution and Regulations remain fully responsible for the racing, first past the post, disciplines of Kiteboarding.
The GKA will be sanctioned by World Sailing to run World Championships and World Cup events in the Kiteboarding expression performance disciplines of wave, strapless freestyle, big air and twintip-freestyle and slider/obstacle events. As part of the Special Events Agreement between World Sailing and the GKA, World Sailing can authorise the GKA to allow other professional event organisations to run events in the expression disciplines on its behalf.
Under the MOU, the IKA agrees not to run, organise or sanction world level expression performance events or competitions now governed by the GKA but remains responsible for the pathway and development as well as events on continental level and below.
World Sailing, the GKA and IKA will work together and fully co-operate to actively promote the united disciplines of Kiteboarding under World Sailing's umbrella, avoid calendar conflicts and further develop the various disciplines within World Sailing.
Andy Hunt, CEO of World Sailing said, "I am delighted that the GKA and IKA have come together to agree a new united structure for the governance of Kiteboarding. We look forward to working with both organisations to support the growth and development of this exciting and dynamic part of our Sport".
Mirco Babini, IKA President added that "establishing a strong and healthy partnership between IKA on behalf of its national member class associations and the GKA under World Sailing's umbrella finally unites the sport to the benefit of the competition riders worldwide. With clear responsibilities and the pathway provided for all disciplines of our wonderful sport."
Dr. Jörgen Vogt, Secretary General of the GKA was emphasising "the GKAs' objective will always remain the long-term growth and best interests of the sport. The GKA looks forward to work in harmony and good faith together with all kitesport stakeholders – especially with the athletes – to build a positive and inclusive culture."
The official press release from World Sailing can also be seen: www.sailing.org/news