Fremantle, Western Australia: A convincing win by 19-year-old European Champion Guy Bridge from Devon, UK saw a new race record set at today's Red Bull Lighthouse to Leighton kiteboard race from Rottnest Island.
Within five minutes of the race start there was already a clear winner. The Current European Champion flew in front of the field from the start on his hydrofoil board and grew his lead as he crossed the Indian Ocean from Rottnest Island to Leighton Beach in Fremantle in just 18 minutes, 49 seconds.
In a solid 20kn winds and under clear blue skies, Guy shaved 45 seconds off the race record set in 2016.
Guy said the conditions were perfect for the 19km crossing.
"I'm pretty stoked. There was no seaweed and plenty of wind, there wasn't too much swell so it was really perfect," Guy said.
"I went a lot faster than last year, it's pretty incredible to have managed to get the extra distance ahead in the race to beat the record," he said.
First woman across the line was Twin Tip rider Rachael Hughes, who is from New Zealand but currently living in Safety Bay in Western Australia.
Rachael said she was surprised to win.
"It was a great race, really fun. I wasn't expecting to win. It's always a toss-up which kite you're going to race with so there is some luck involved too. The wind was pretty good the whole way across, I got in the shadow of one of the ships out there for a bit but then was ok the rest of the race."
Winner of the Mens Twin Tip category was Dan Anderson from Coolbellup in WA in a time of 26 minutes 45 seconds. Rachael won the Twin Tip division, and Claire May won the open category.
This year's Marc Sprod Memorial Trophy, awarded to the fastest West Australian, was presented to Alty Frisby from Samson, Western Australia. Alty is a past winner of this award, winning it in 2016. He placed second overall with a time of 21 minutes 14 seconds. He said despite his board giving him some initial issues, he managed to catch up some time lost at the start and was stoked finishing in second.
"It's fantastic to win the Marc Sprod Trophy for a second time. I knew Marc before he died because he was part of the crew. I'm very happy.
"My hydrofoil was misbehaving, sort of kicking as though I was dragging some seaweed, but there was none there. There was nothing to do but just ride through it. I was quite unstable for a lot of the time but I kept pushing, going consistent rather than trying to go too fast. I watched other people crash and kept going and pushed it towards the end because I didn't have much to lose.
"I was probably 5th or 6th til about half way, then people started dropping. Then I was 2nd, 3rd, 2nd, 3rd and about a kilometre before the end I thought oh my goodness I can do this!
"The wind wasn't as strong as it was predicted so I was very comfortable I had the right sized kite and good equipment for the day," he said.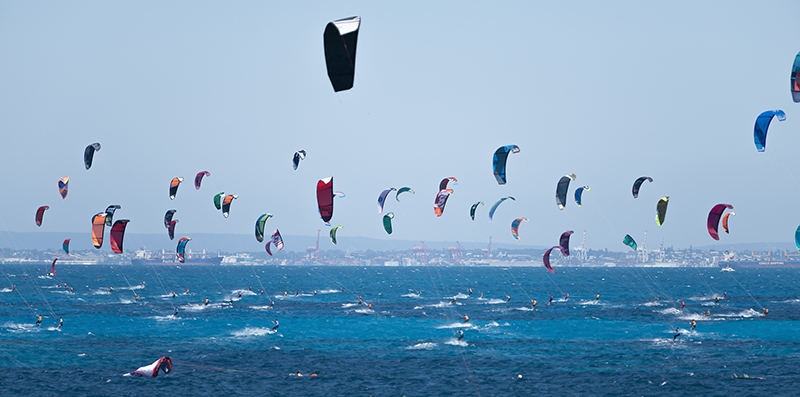 Current National Kitefoil Champion Mani Bisschops placed third overall in a time of 21 minutes, 17 seconds.
135 local, interstate and international kiteboarders took on the open ocean race this afternoon. Winners shared more than $5000 in prize money.
RESULTS
MENS OVERALL & MENS FOIL
1. Guy Bridge – 18:49
2. Alty Frisby – 21:14
3. Mani Bisschops – 21:17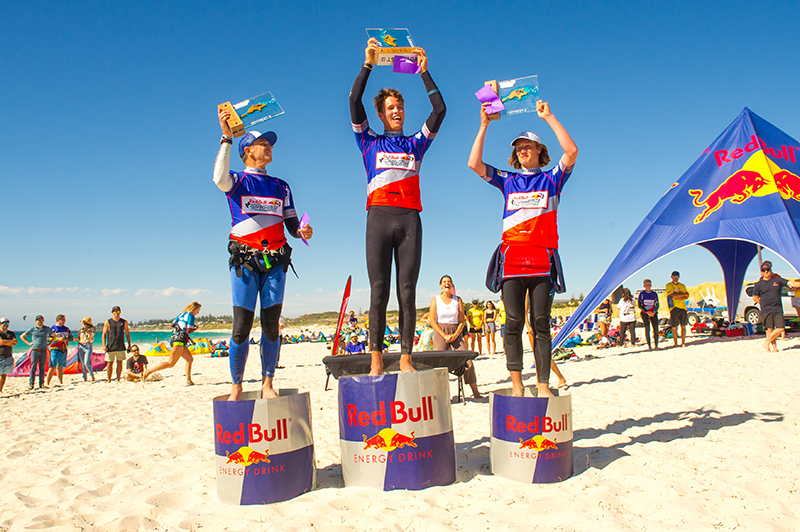 MENS TWIN TIP
1. Dan Anderson – 26:45
2. Ben Field – 29:00
3. Jonathan Steel – 29:15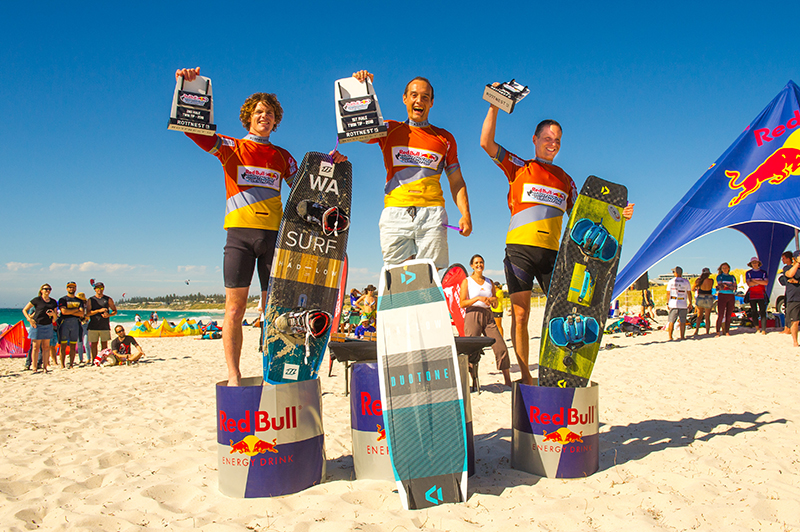 WOMEN'S FOIL
1. Claire May – 36:50
2. Kate Reynolds – 37:43
3. Natalie Broughton – 38:50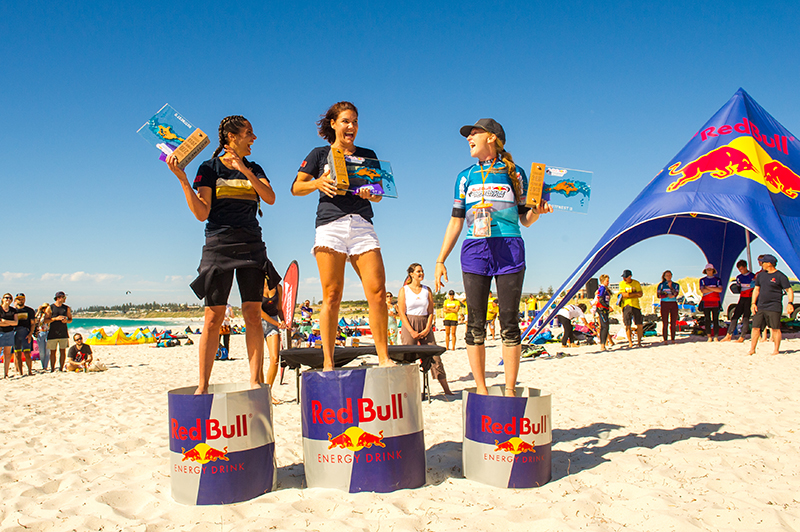 WOMEN'S TWIN TIP
1. Rachael Hughes (fastest woman) – 31:10
2. Cristina Gaudieri – 32:56
3. Kathryn Davies – 33:00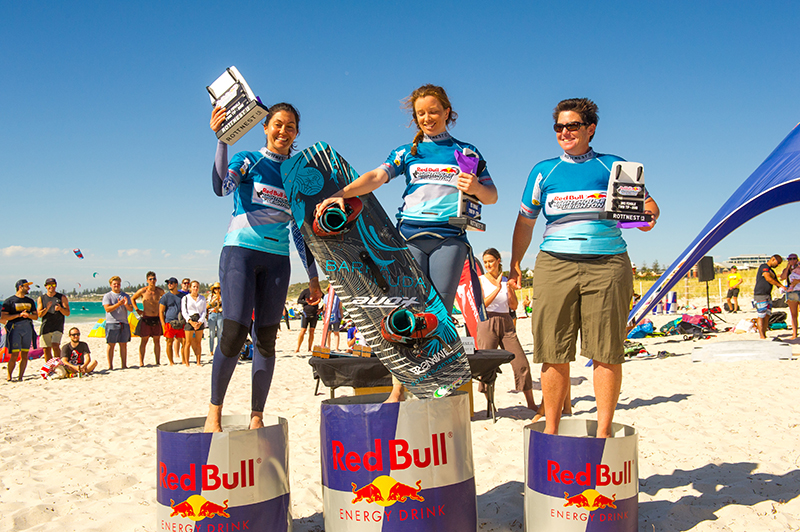 For more event information visit lighthouse2leighton.com.au
or find the event on Facebook: https://www.facebook.com/Lighthouse2Leighton/