We recently covered the news that Nick Jacobsen has joined North Kiteboarding as their new Team Manager (as well as working closely with chief kite designer, Pat Goodman). We subsequently caught up with Nick to ask him about his new role at NKB…
Hi Nick. We're stoked for you on your new (and pretty substantial) role at the recently rebooted North Kiteboarding. How did it come about?
The guys at North are all my personal friends, so I thought I would fit in just perfectly, and I approached them with my vision of where the brand could go. It's just a great opportunity for me to move forward in the industry and develop my skills as a manager.
What have you learnt from your experiences as a pro rider that will help you in the new position?
Being in the industry for 15 years as an athlete, I have seen it all. I know how hard it is to become a full-time pro kiteboarder. I'm very excited to help the youth achieve their individual goals.
Your new role is not only to find the new talent for North, but also to nurture and mentor them as they develop their skills. Can you give us an idea of, firstly, the kind of rider you're going to be on the hunt for and, secondly, what's key to developing the pro-rider of tomorrow?
I'm after riders who are passionate, authentic and talented… but more importantly, those who are looking to evolve and be taken to the next level. Last off, everyone at North knows that it's all about the fun and the passion. I want North teamriders to have as much fun on and off the water as possible. I'll personally make sure that that will happen.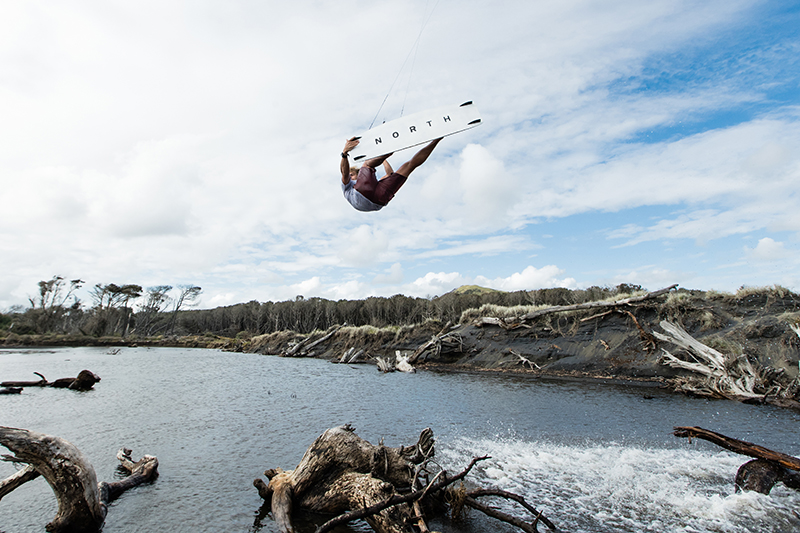 Any names of new NKB team riders you can drop us now?!
Not just yet… exciting people and things in the pipeline though!
In your new position at North, you're going to be working closely with Chief Kite Designer Pat Goodman in the development of the 2019 range for NKB. We also know you have a big interest in space exploration… Tell us, will these two things align for the biggest boosting kites of all-time?!
I have been working a bit with Pat in the past. This time, it's different. Pat and myself will work very closely. In the future, we will have a kite ready to boost you to Mars, and if not Mars, then the moon at least.
Can we expect to see you competing and working on your usual mad cap projects?
For sure! North definitely encourages me to get out there and compete, but more importantly to express myself creatively. Ultimately that's what I want to inspire people with.
For more updates from North Kiteboarding as the brands continues to take on its new shape, make sure to follow them on www.northkb.com, join the conversation on Facebook @Northkiteboarding, Instagram @northkiteboarding, and follow the journey using #truenorth.