The new ION Spectre kite harness is, according to ION, at the 'Swiss Army Knife Level'… as in, it's a serious bit of kit. The finest materials, the most comfortable fit, constructed with optimum weight in mind and has the ION 'T-Sticks' integrated into the system… thus providing simple adjustment from soft to stiff. Having T-Sticks also means it's made to work in every type of condition. So who better to answer a small Q&A on the Spectre than ION's Product Manager, Jürgen May? Et voilà…
Q: Would you say that the Spectre harness is hard, or soft?
A: Both! It's the ultimate 'Hybrid' harness. The 'T-Sticks' give optimum versatility, so each individual can choose their own setup to suit their personal style.
Red = Stiff
Green = Medium
No Sticks = Soft.
The soft setup allows for more flex and more freedom of movement in the upper body. For example, Freestyle and Wave-riders need minimal restrictions in order to increase overall manoeuvrability. The medium setting is forgiving in flex, whilst maintaining structure and support. The stiff setup is for those looking for optimum lumbar support when riding.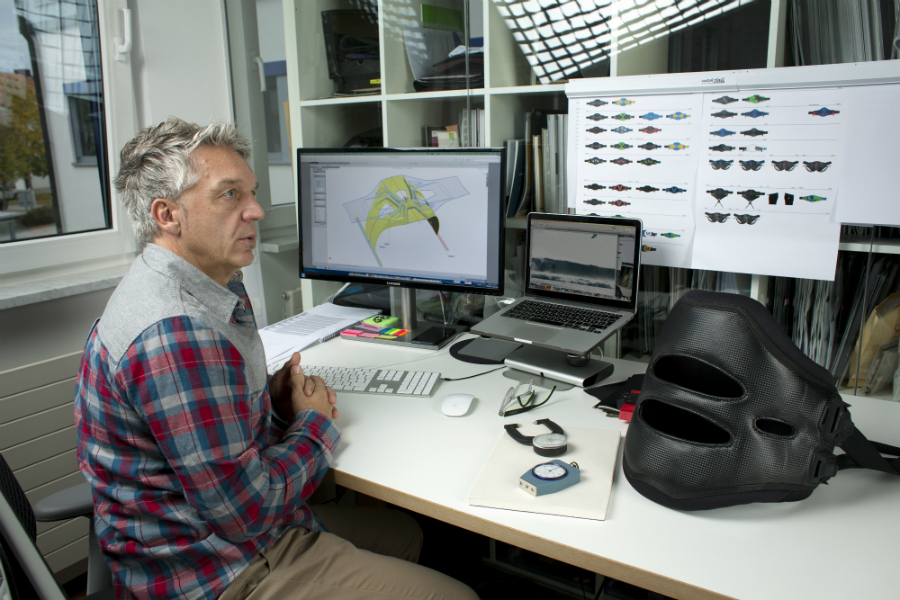 Q: What do you think the problems are of the present day harnesses?
A: Every harness should fit each individuals body shape, a bit like a shoe for example. It's so important, that the forces from the Kite are spread equally across the body and more specifically the back area. This is something that we have managed to achieve.
Q: What's the idea behind the brand new Spectre harness?
A: The idea was to only place materials where needed. The result is a harness with lightweight advantages in comparison to others (when wet) available on the market. This unique and special construction also provides the following features:
– Tailor the harness to suit your specific needs and style of riding.
– An original and new elastic waist strap construction, designed and proven to totally fit your body shape.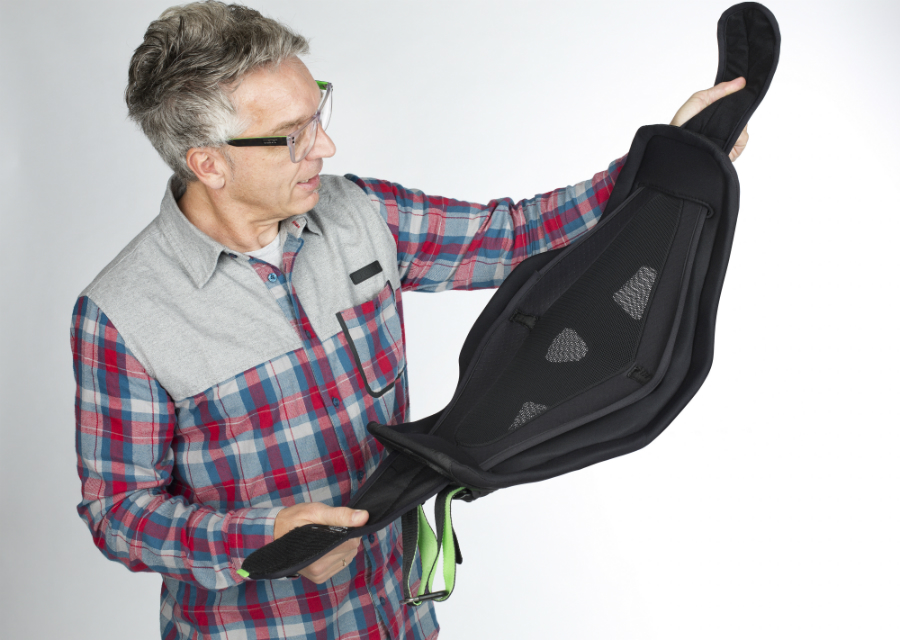 Q: How did you come about this innovative and new harness idea?
A: We worked on several prototypes which included different development paths, and testing. This allowed us to develop everything in close collaboration with our production partners, who all play an important role in the process.
Q: The ION harness range appears to be more technical each year. How do you work and achieve this at ION?
A: We work with a valuable and growing team of industrial designers who all play a key role in the development of ION harnesses. We also rely on feedback from ION Team Riders such as Aaron Hadlow, Sky Solbach, Airton Cozzolino, Mario Rodwald and many others. Their evaluations on the functionality and durability of the product are incredibly advantageous. Finally, every member of the ION team, are all passionate Kiteboarder's, so we test the harnesses whenever we can.
FEATURES:
Airframe: weight optimized construction that ensures nearly no water absorption (NEW!)
Pro_Pad: lightweight and comfortable protection for your belly (NEW!)
Slingbelt: keeps the harness in its place (NEW!)
T-Sticks: harness support adjustable to the personal preference with a brand new batten system (NEW!)
– QUICK_FIT 2.0
– HIP PROTECTION
– CROSS_LINK
– WRAP TEC
– HANDLE PASS LEASH SLIDER
– PUSH BUTTON SPREADER BAR
– BELT GARAGE
– BAR KEEPER WAIST HARNESS
– KITE KNIFE
Like what you read? Then go grab one… http://ion-products.com/