Probably the most important event for our sport so far, this 4 day showdown of the top 20 kite racers all over the world joined the other Olympic class sailors in Abu Dhabi. The IOC (International Olympic Committee) were watching all of our racing and the format that had been proposed. This included 3 stages:
Stage 1: Fleet races – approx 15 minutes long to establish seeding.
Stage 2: Short track format of 5 minute heats against everyone to determine a score. High point score so that 1st place is 10 points and no discards. The course is a reach start, upwind and downwind gates with plenty of crashes and a finish on a reach.
Stage 3: Semi final of the top 10 highest scored, followed by a final where all of your points you have gained for the last days count for nothing. Whoever wins that last race wins the Regatta.
The whole idea for this change is because the IOC want to see something that spectators can understand and follow. They want people to understand that whoever wins the final race wins the Gold medal – not like, for example, Sir Ben Ainslee in GB Olympics coming 8th in the medal race & getting a gold medal. They want it close to where people are, not miles out at sea.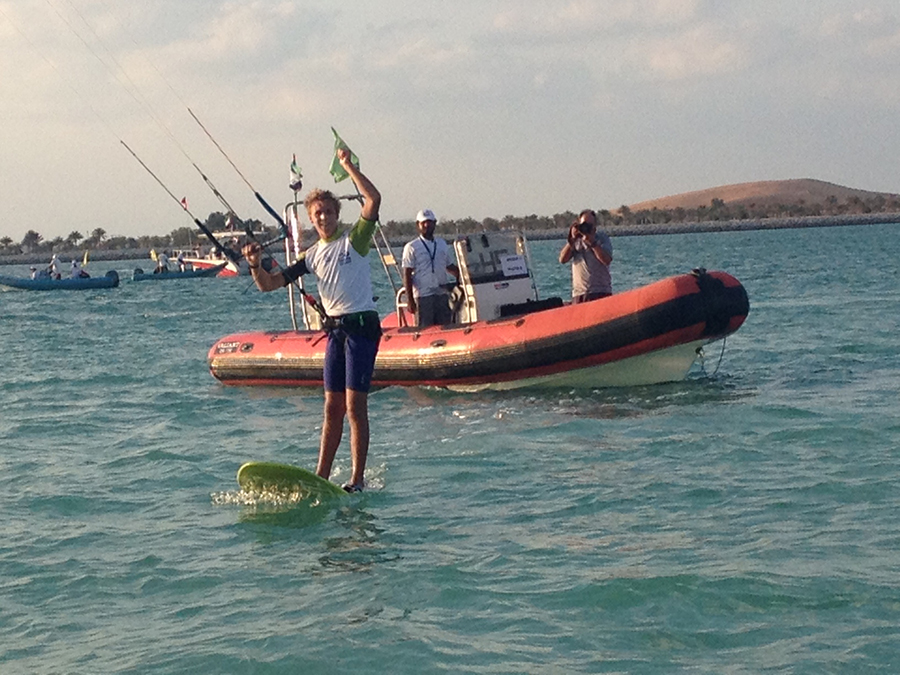 Following day 1, Olly was in 4th seeded place since he had some bad races and definitely not his best performance. However following the two day series of heats, it was clear that Olly was in it to win it. He dominated all his heats, beating every rider.
However, going into the final day, he had huge pressure since he still had to do two semi finals where he needed to place top 2 and even after winning both of these, he had to then win the final 1 medal race. It seems like Olly copes very well with pressure and he showed the way with dignity making good tactical decisions and sailing fast around the course to win the ISAF World Cup Final with team mate Maxime Nocher in 2nd place.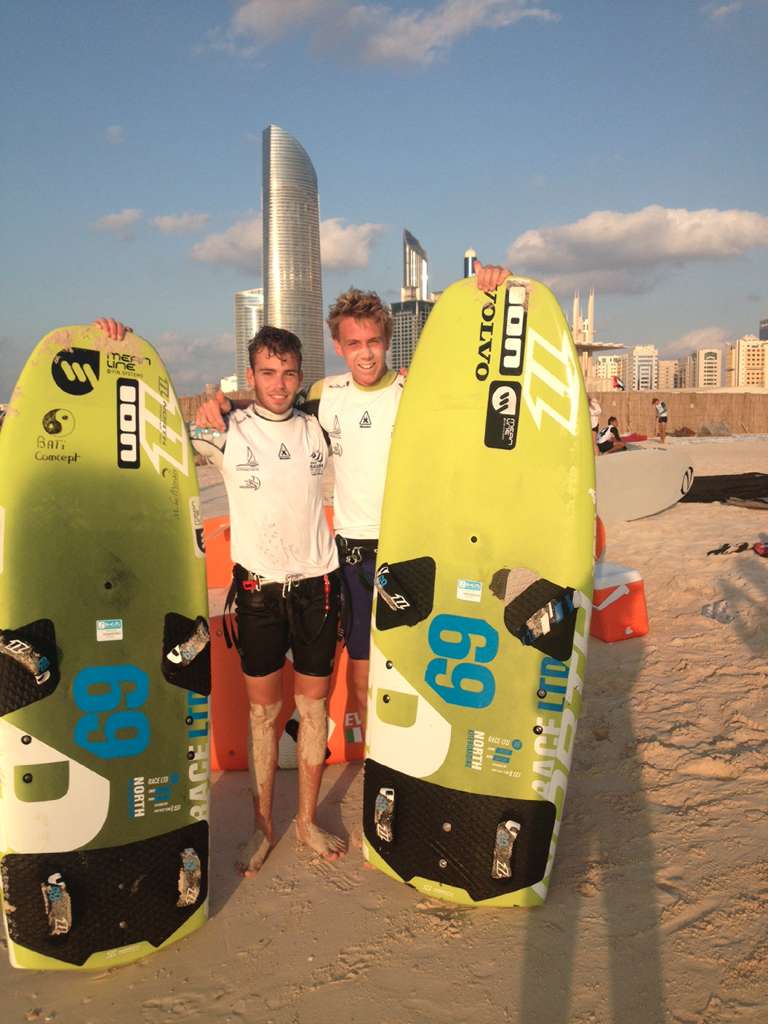 Olly & I now travel to Australia for the Red Bull Lighthouse to Leighton event in Perth. They will also be running a week of formula and foil racing clinics before heading back to the UK on December 8th.
Check 5 hours & 15 minutes into this clip for the finals!
Steph Bridge
Keep up to date with the latest from Team Bridge... team-bridge.com/blog