Traveling has been in my blood ever since I was a little girl. My parents would always take us on trips to Costa Rica, South Africa and Fuerteventura.
I've been to Fuerteventura many times, competing on the PKRA in Sotevento. I had a more of a hate than love relationship with the island, but I decided to give it another chance. In May I went back and spent my time up North. I was blown away by how many great wave kite conditions I scored. Out of two weeks we probably did not kite for only 2, maybe 3 days!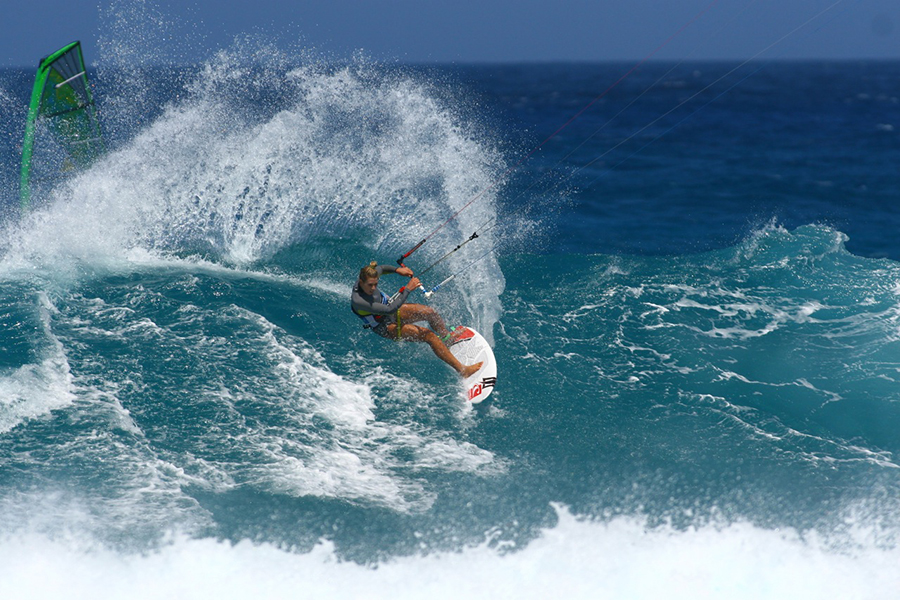 It's an easy and cheap place to travel to from Europe. In November I decided to go back, as all the locals told me if you want some real waves come to Fuerte in the wintertime. They were right. I knew it would not just be kiting; we had amazing swell and a few kiting days. Why travel to the other side of the world if you can find world class waves on Fuerteventura's North Shore? Two weeks of surf, SUP and kiting. I just totally love the winter and it's only just started.
Up next is South Africa as usual. Why again? Because the lifestyle is just too good. It has everything you need and want if you have an ocean addiction like I do – kitesurf, windsurf, SUP and straight surfing. The other great thing is the beautiful city, the mountains and the easy way to live a healthy life style.
So… See you down in Cape Town?
X
Jalou Langeree