I am now finally home after 9 nice days full of action in the French alps. I went there with Marcela Andes Verdugo. She lives in Norway but is originally from Chile. She is a crazy girl, and I knew when I went with her it would be full of action!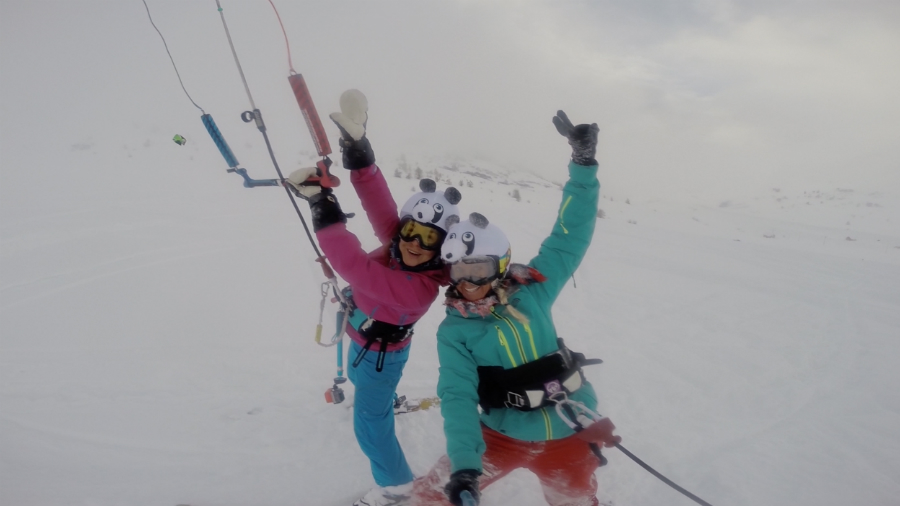 Everything went easy and we were just going to pick up the car and drive to the alps from Torino. But there was just one problem… I did not have my driver´s license, and Marcela only had her Chilean license (which is not valid in Europe!) We were battling for three hours to get a car, and in the end we got the smallest car in the building…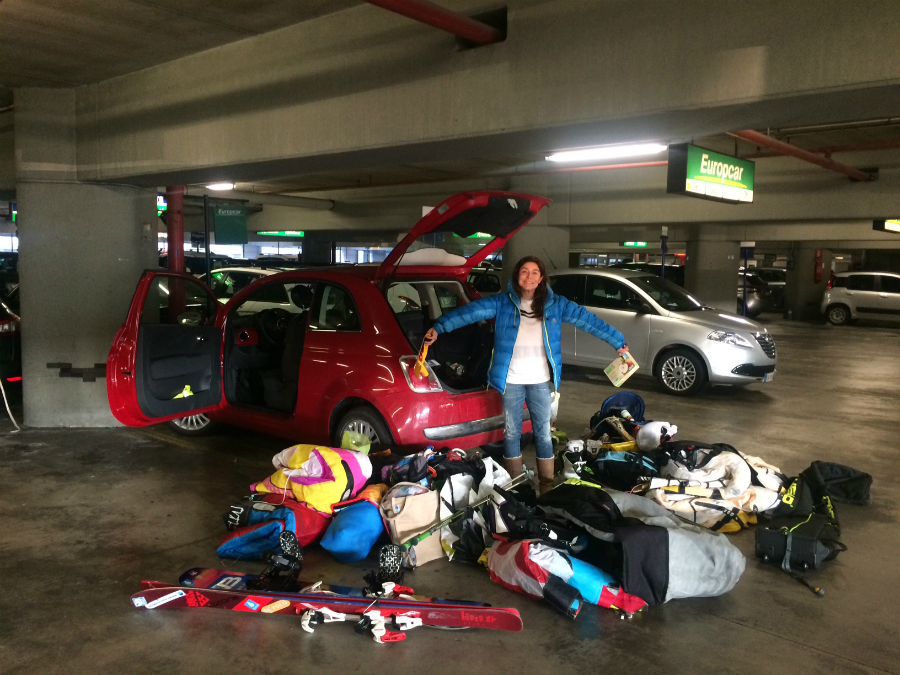 Two girls loaded with gear in a really small car… but we made it! The people behind the desk told us that if the police stop us, we will have a big problem… But what else could we do in Torino that night with a car full of gear and competitions the next morning?
We made it up there, and I think everyone was having a lot of fun looking at our car. We were happy to make people smile and have something to talk about 🙂
It was icy and the conditions were hard in the mountains, but the race was starting.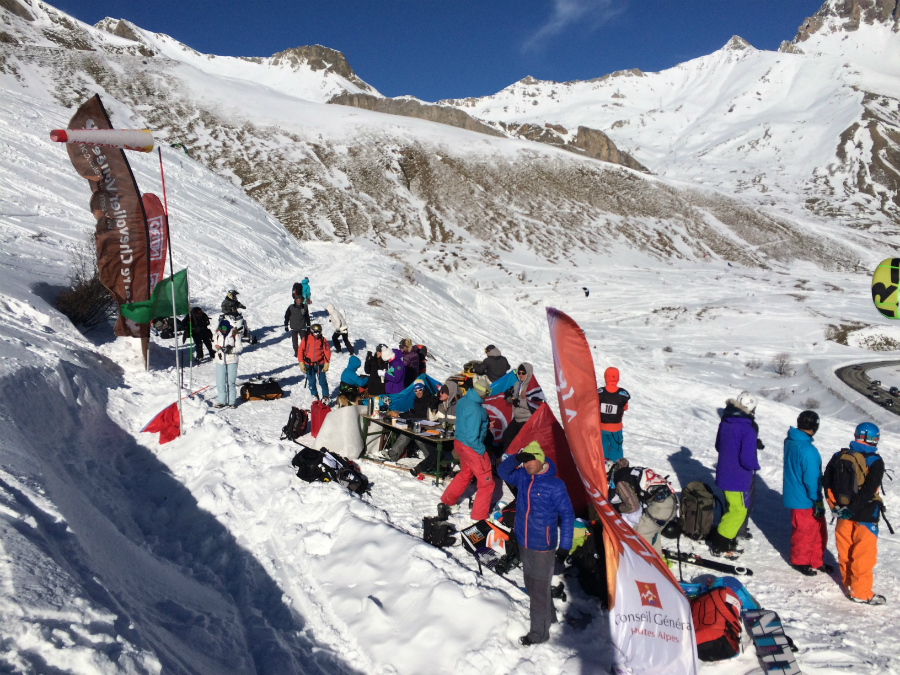 Marcela was doing her first competition and I was the old lady in the contest! I tried to help and teach her about the race and I have to say she did better and better (I am proud of you Marcela!). The race was only on for two days and there were a lot of people competing. It's fun to fight when it's girls and guys altogether! I dont know if the guys think the same, but I hope it will be like this next year also.
The rest of the week went better, the snow came after one day of freestyle, and so did the sun. I signed up for both Snowboard and Skis, and had a lot of fun jumping again.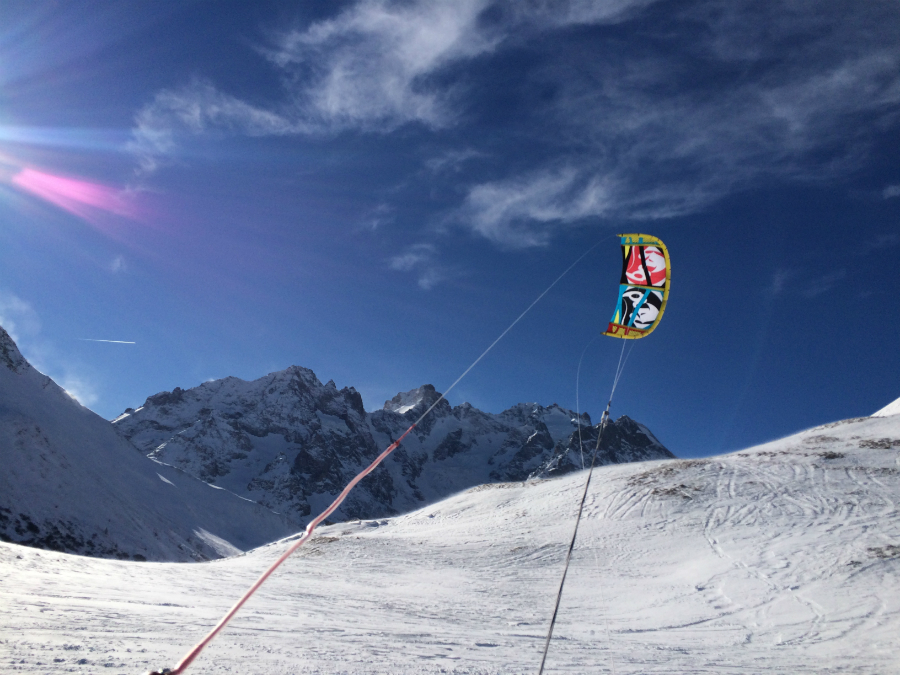 We hade one day on the ice, but the rest of the competition was nice fresh powder. This is why I love the alps… From really bad conditions, we just needed a night and we had good French powder. And it's so much fun to jump in the mountains – you can use the hill and kickers to get good air under your skis or snowboard.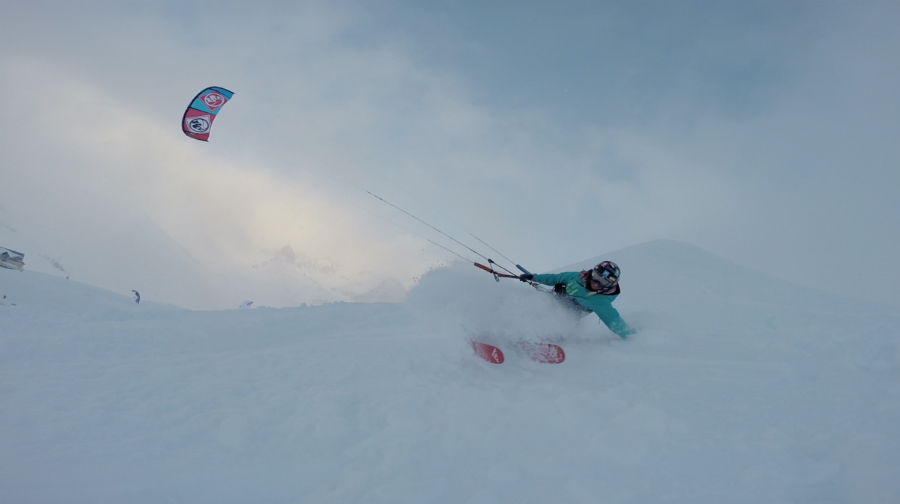 It was a good competition with happy people and great conditions. And 3 Gold Medals!
Here are the Freestyle results: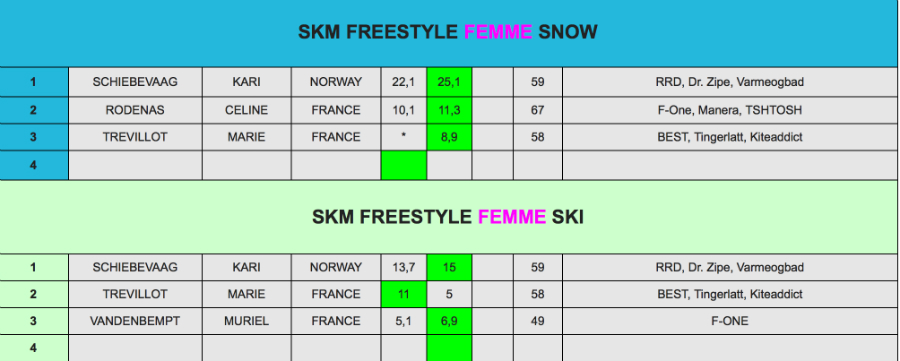 The week was perfect, and also the car was working good. We did not get stopped by the police and we made it to the plane, and home to Norway.
Now for the next adventure… Kari Schibevaag