THE GIRLS: Kristiin Oja, Malin Amle, Sensi Graves

Both Kristiin and I have met up with Sensi before, even though it was quite a few years back. It was great fun to see each other again and see how we all had improved our riding since then. Kristiin is a freestyle machine and I love to ride with her as she is so motivated and fully committed to freestyle. She is very passionate about the sport and is even starting her own school in Estonia. I cannot wait to visit her there at some point! Kristiin is also a great travel partner as she is always chilled and we have the exact same humor so we laugh a lot on our trips. This is a crucial factor for me when it comes to travel partners! She can also be competitive, but all in all that's only good for my riding ;).
Sensi, on the other hand is a very versatile rider and she pushes it in many different directions within the sport. It was great to see how Sensi would rip it up in the lagoons, on the sliders and in the waves. I must say that she opened my eyes to new disciplines within the sport and I got very motivated to get into both rails and waves after riding with her. I joined the Sensi Bikinis team last year and it was good to finally meet up with Sensi again and have some girly bikini talks. I loved to hear more about how she has created one of the best bikini brands for girls within water sports and I find it very inspiring how she manages to combine her business together with her kiteboarding travels and competitions. She really has the full package sorted out!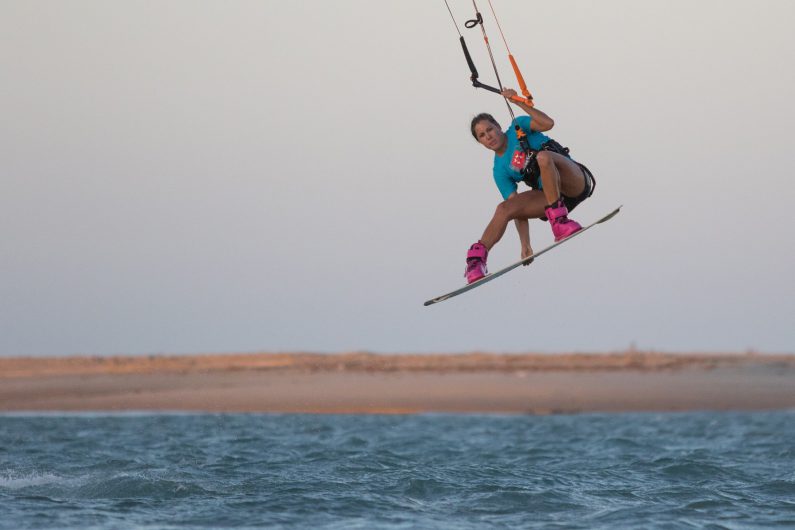 THE PLACE: Taiba, Ceara Province, Brazil
When Sensi asked Kristiin and me to join in on a video project with Vincent Bergeron in Taiba this autumn, we did not have to think twice. I was already working on freestyle moves together with Kristiin down in the small lagoon of Uruau and we felt like a change of scenery. Even though Pro Kite Brazil is one of our favorite places to ride during autumn, we wanted to check out Taiba and meet up with everyone there!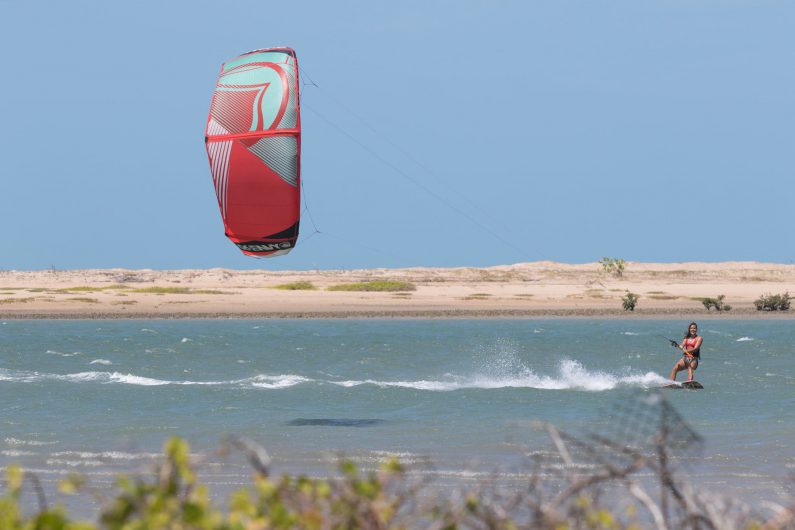 Kristiin and I were stoked to get up to Taiba, as the lagoon was pretty big this year and full with a lot of good riders and friends. Uruau was getting a bit crowded this year, so it felt great to have some more space to actually get good speed before you would have to initiate your tricks. The level of riding in Taiba was also very high with lots of inspiring riders around, so this gave us some extra motivation to push our moves.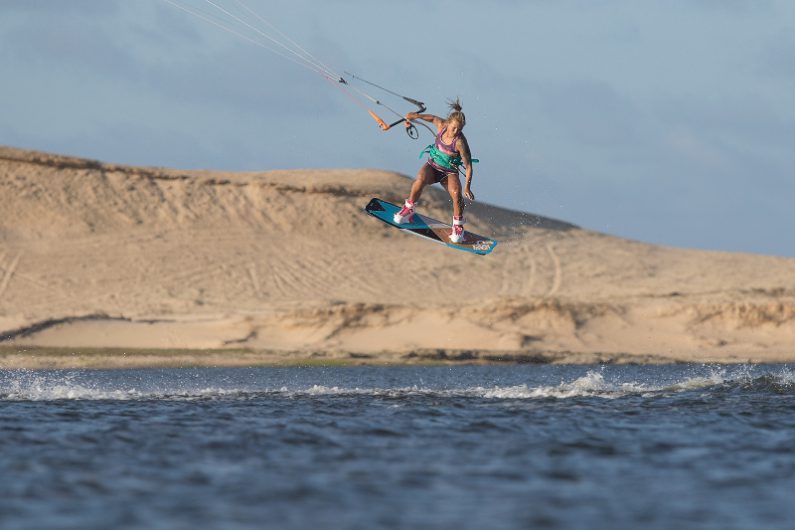 THE REASON: What is better than 1 girl shredding flat water lagoons in Sensi Bikinis and Liquid Force gear? 3 girls doing it!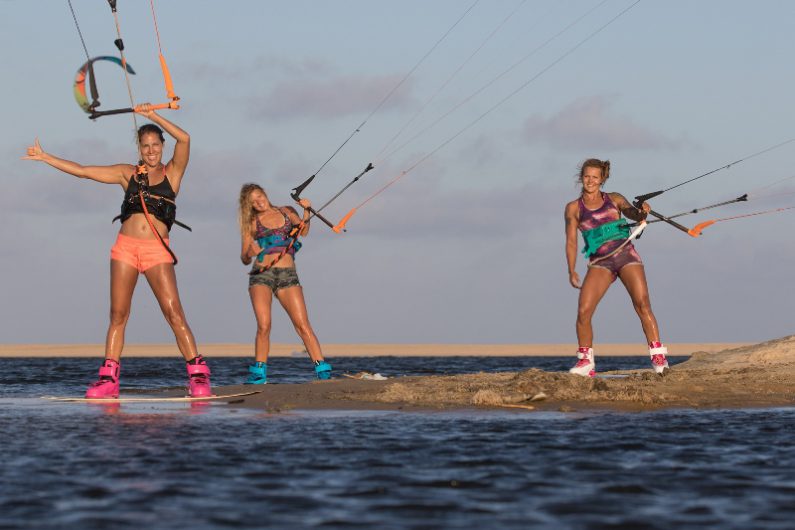 We had only a week to shoot the video together with Vincent Bergeron and we pretty much started the project straight away after we arrived. It was exciting to meet and work with Vinny, as he is so passionate about what he is doing and wants every edit to be original. He is very professional and was dedicated to make an edit all the four of us would love. I have seen most of Vincent's kiteboarding videos, so I pretty much said yes to anything he suggested and trusted that it would turn out good. That was a wise decision, as I loved the video already at first draft. No need for much input from anyone of us, Vincent pretty much nailed it. He managed to put together a beautiful edit, showing us from our best sides together with original shots and music. We are really happy with the result and hope people will enjoy the video as much as we did making it!
THE RESULT:
Photos by: Vincent Bergeron, Laci Kobulsky and David Grahn
by Malin Amle, one of the top women freestylers in the world now setting her sights on broadening her kitesurfing into waves and features. You may see her ripping the snow, the rails, or the waves at your favorite spot soon!!
@malinamle (IG)