September 5th, 34 degrees centigrade, I thought it was the end of summer here. I've never been to a place that my knee caps have actually sweated…
You see, it's a long old tonk from Cornwall, UK: 7 hour drive to Standstead airport, 4 hour flight to Athens and a half hour flight to Lemnos with the enjoyment factor ramped up by having your speargun taken off of you with a luggage holding fee of £10 a day for a 10 day trip when you only have 10 minutes to catch your flight and go through UK customs. Such fun.

All of that was quickly forgotten after finally arriving at Surf Club Keros. Two steps into the surf bar terrace the über-friendly staff put a cold beer in our hands, took our bags to our tent and told us to "just relax". Coming from Cornwall, camping conjures up all sorts of damp and restless thoughts… this is a totally different experience to anything we have ever known before. King sized bed, ensuite with a hot shower, double sinks, our own balcony with a hammock a fridge for chilled sundowners and a Nespresso machine for the early morning sessions.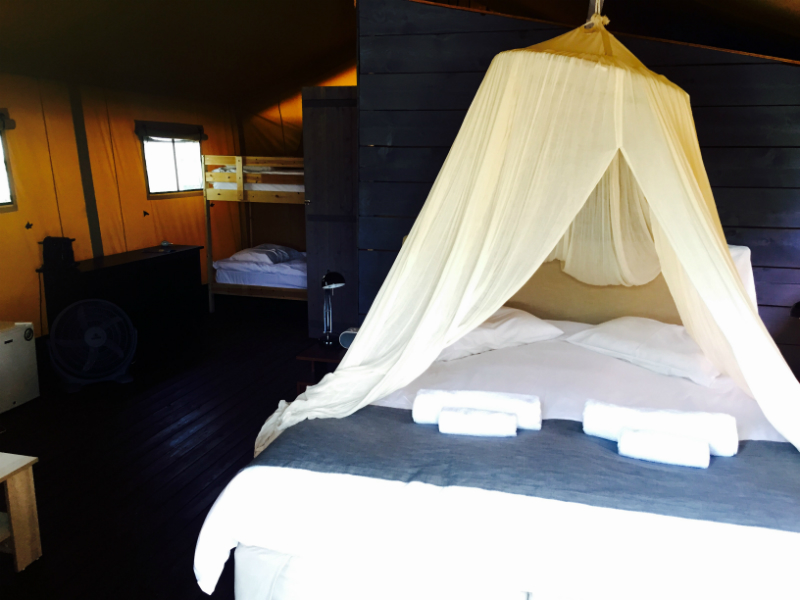 With two windless days ahead of us, the kiting had to wait, but this gave us the perfect opportunity to explore Lemnos and the 50sq KM of island. Lemnos is in the North Aegean, within the ancient port of Mirina. Surrounded by archeological sites, thermal springs, people sat in the cobbled streets drinking wine, eating olives with pink flamingos flying overhead (I know, I thought this was nuts too, but it's true).
The daily grind…
Day 1: woke up, had a breakfast of champions at Surf Club Keros. Fresh traditional Greek cheeses, meats along with bacon, eggs, croissants and as much Nutella as you can smear around your mouth. Nice. The guys at the camp gave us bikes, a detailed map and showed us on our way.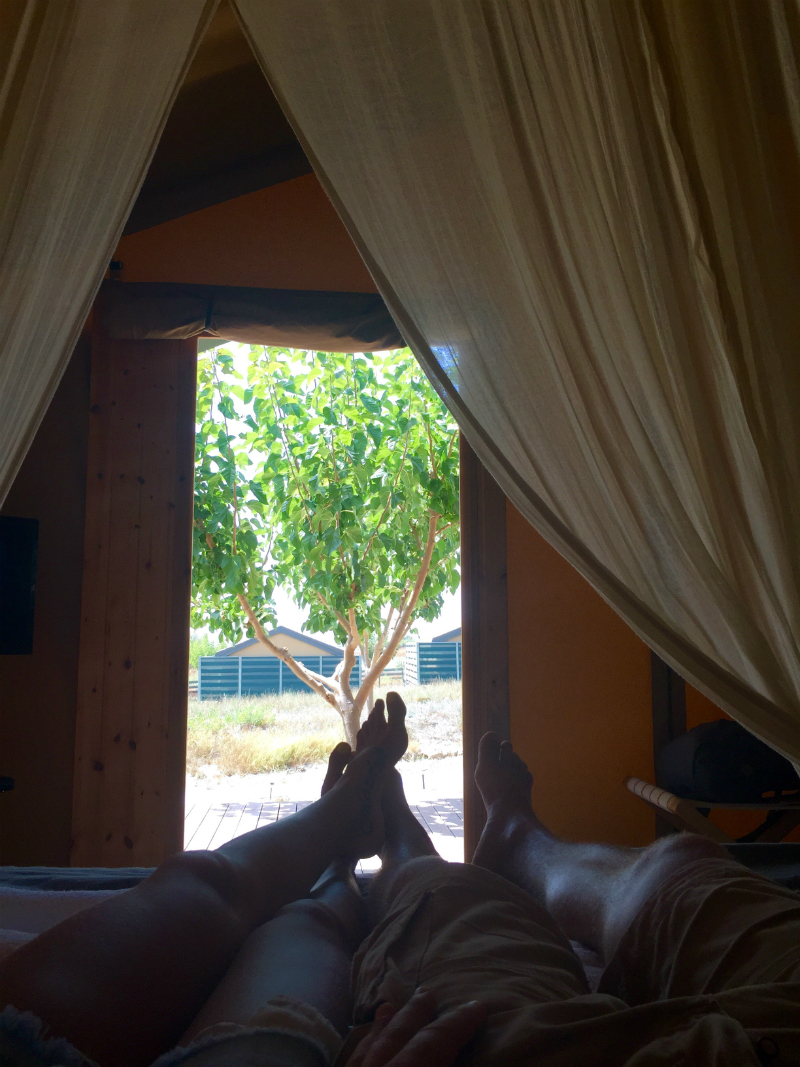 We headed north down a few dirt tracks (there's pretty much only one main 'proper' road) to Ifestia – a religious temple which was built over 500 years before Mary gave birth to baby Jesus. Super duper old shizzle. We were pretty hot and sweaty by then so headed to Filoktitis Cave, amazing crystal clear waters and cliff jumping just below another incredible temple.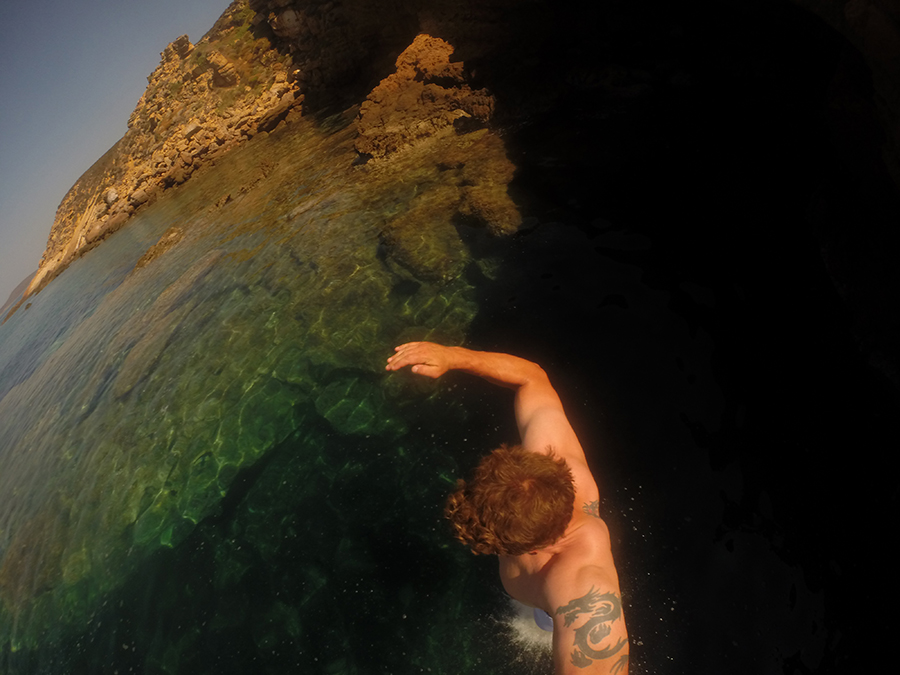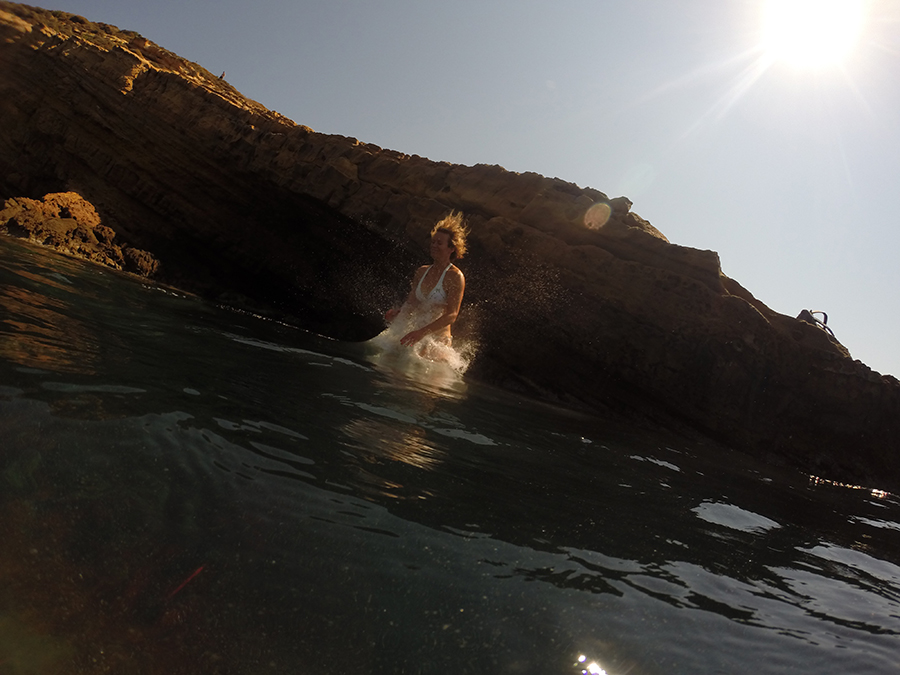 Needless to say – by now, we were pretty parched and hungry so stopped off at Saravari beach bar, lush cold beer and whatever fresh specials they had on the menu that day. We finally made it back via Aliki Salt Lake next to Surf Club Keros to see the flamingoes followed by another friendly welcome and a good belly of food, chilled music then a good nights sleep.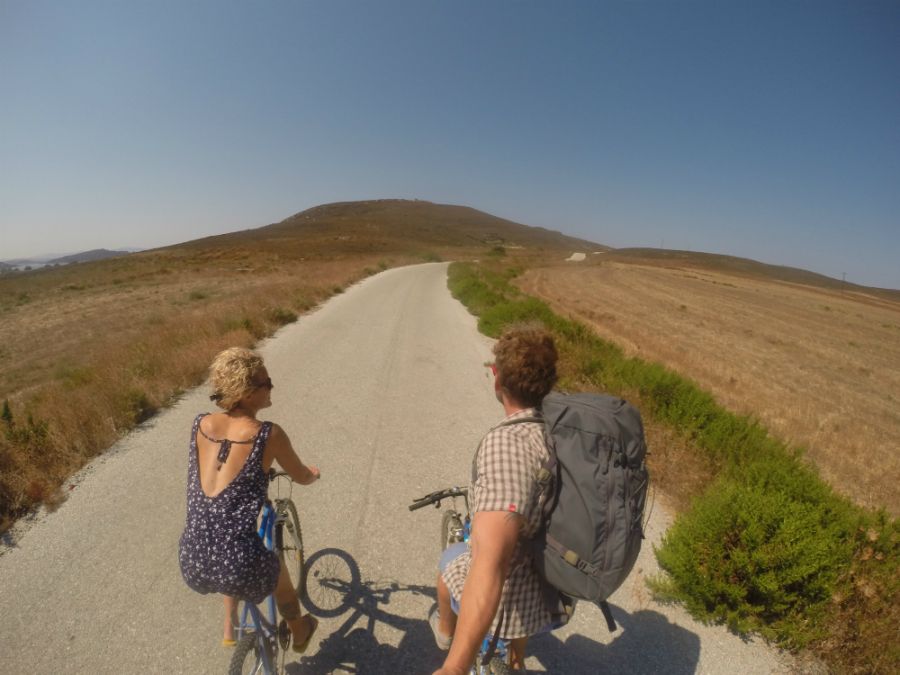 Day 2: the guys at the surf club sorted out car hire for us to head to the west of the island. We had a little snorkel at Thanos, loads of sea life and great frappaccinos, then onto Mirina where we scoured a cliff to break into a castle that had a perfectly good path with yet again free entry. Amazing place if you like castles… We headed north up to Pachies Amoudhies (dunes) for some sand boarding. Huge evil looking sand dunes. Next to the Ghomati beach, which word has it is going to deliver tomorrow, with a 3m swell kicking in and 30mph cross shore….
More incredible food before a luxurious nights sleep and an early start.
Days 3 & 4 (and the wind) to follow….
Jody
Find out more about Surf Club Keros, just here: surfclubkeros.com