North Kiteboarding, the world's leading Kiteboarding brand, and PIQ tell you the height of your jump directly from any kiteboard!
Challenge yourself and your friends with the new action sport tracker.
North Kiteboarding – the world's leading kiteboarding brands -, and PIQ revealed a game-changer for the kiteboarding industry. Bringing fun to the forefront, they unveiled a new, exciting and engaging kiteboarding experience in the form of a sport specific accessory. With the most advanced sensor technology, it works in real-time and display's information via the PIQ which is attached to your board. For an enhanced riding experience where you can see the results immediately, North Kiteboarding and PIQ will shake up your sessions and stoke! North Kiteboarding and PIQ share the same ambition: To enhance your kiteboarding experience and further your passion for the sport. Riders will now have access to a powerful and wearable product that provides live innovative metrics that reflect the height of their jump, air time and G force upon landing. In addition to in detail session statistics, riders can be part of the PIQ community, where they can challenge their friends, compete against other kiteboarders from across the globe, and partake in the international leaderboard.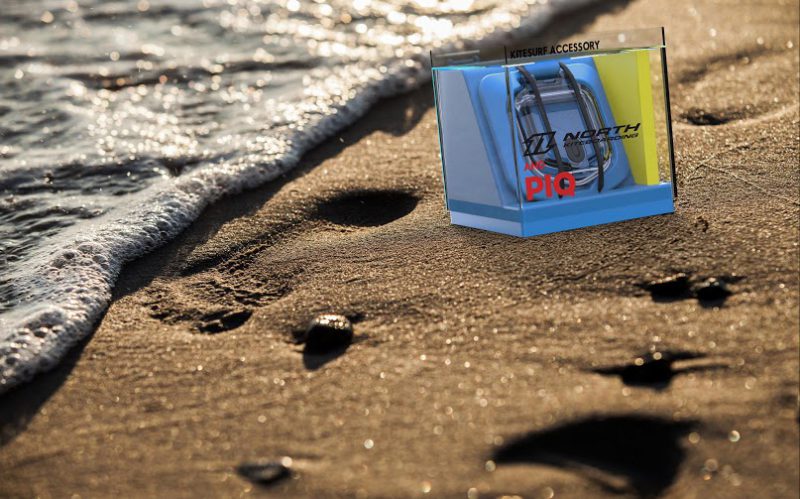 Kiteboarding is an extreme and emblematic sport that became more and more trendy. In recent years, kiteboarding has garnered a loyal following amongst entrepreneurs. While PIQ brought its tech know-how to the table, North Kiteboarding brought its kiteboarding expertise to help design the mobile application and the kiteboarding accessory. The accessory is a kit composed of a mount that can be fixed to any board, and a housing in which the kiter will secure his/her PIQ sensor. It is rugged, waterproof, shockproof, corrosion resistant and easy to use. It's been specifically designed to never interfere with the ride, and is compatible with any board. The PIQ sensor is connected via Bluetooth at low energy to a dedicated mobile application (iOS and Android).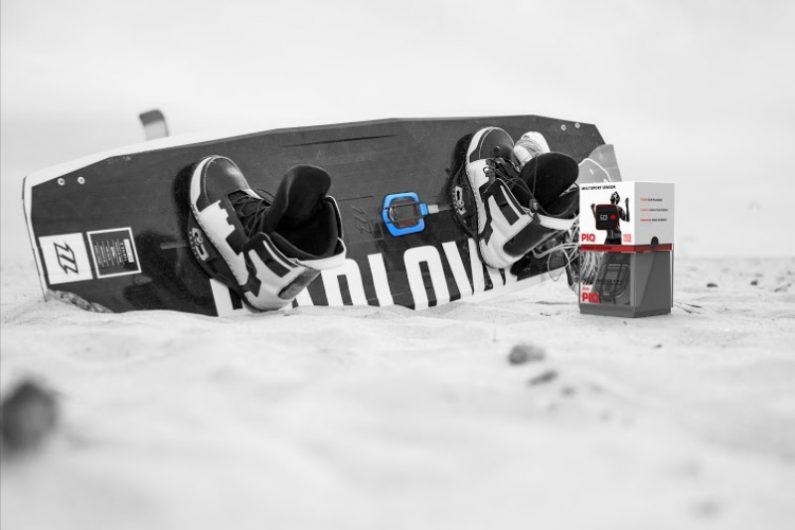 This North Kiteboarding and PIQ application gives detailed jump performance metrics to the user: height of jump, air time, G force at landing, rotations, number of jumps, total air time, total height etc.
"We are very enthusiastic to work with PIQ and launch this new connected solution everywhere the wind blows! North Kiteboarding and PIQ enables all riders, casual or serious, to track their heights, air time, rotation and to remember and share these moments! Our connected solution will allow any kiter to be proud of their ride and share it." says Till Eberle, CEO of North Kiteboarding.
Cédric Mangaud, CEO and cofounder of PIQ, shares the same enthusiasm: "As a kiteboarding addict myself, I am very happy and honored to partner with the number one Kiteboarding brand to enhance this experience with smart technology and achieve my dream of knowing the height of my jump directly on my board. Sharing our respective expertise, we have worked together with one single goal in mind: to bring a lot more fun to kiteboarding because for us, the more you enjoy the ride, the more you practice and the better you get."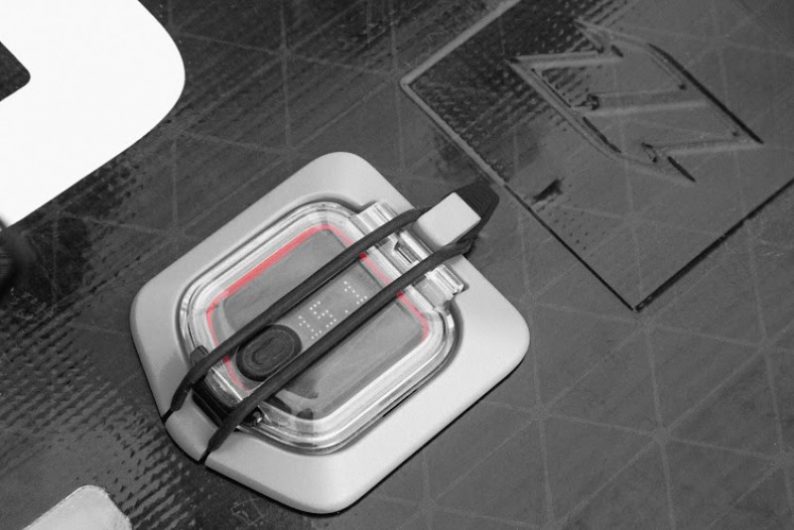 Thanks to the PIQ technology, which captures data instantly, kiteboarders can automatically visualize their jump height in real-time on their board. With the LED screen in its transparent housing, by pressing the button, kiterboarders can easily see what their last jump height was, even in the bright sunlight. Right away, they can try to do better for the next jumps and exceed their limits.