I am back home now after a great trip with the family last month to Barra de Camaratuba/Paraiba in Brazil. It was a really nice trip and one on which I could relax with the family, see my mom (it's been a year since we saw each other), and score really fun conditions to kite and surf. The place is a paradise, a small village that still holds the natural way of life, with stunning nature and even more stunning local people.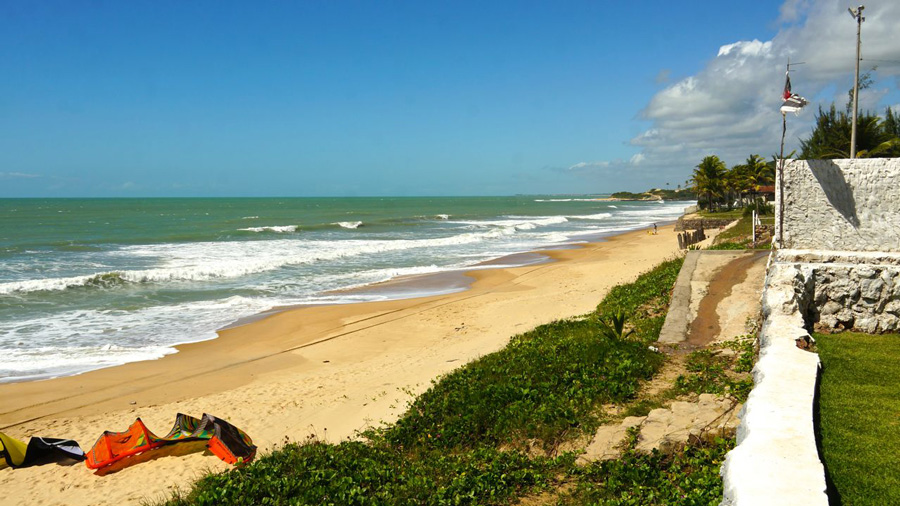 I stayed at the KCP (Kite Camaratuba Paradise – a kite and surf training center) with my friends from João Pessoa (the capital) who come in on the weekends or on the good days in the week to train as the place has really consistent winds and nice waves. The center does a great job with local kids, taking them from the streets and keeping them busy, surfing, skating, kiting, studying, etc…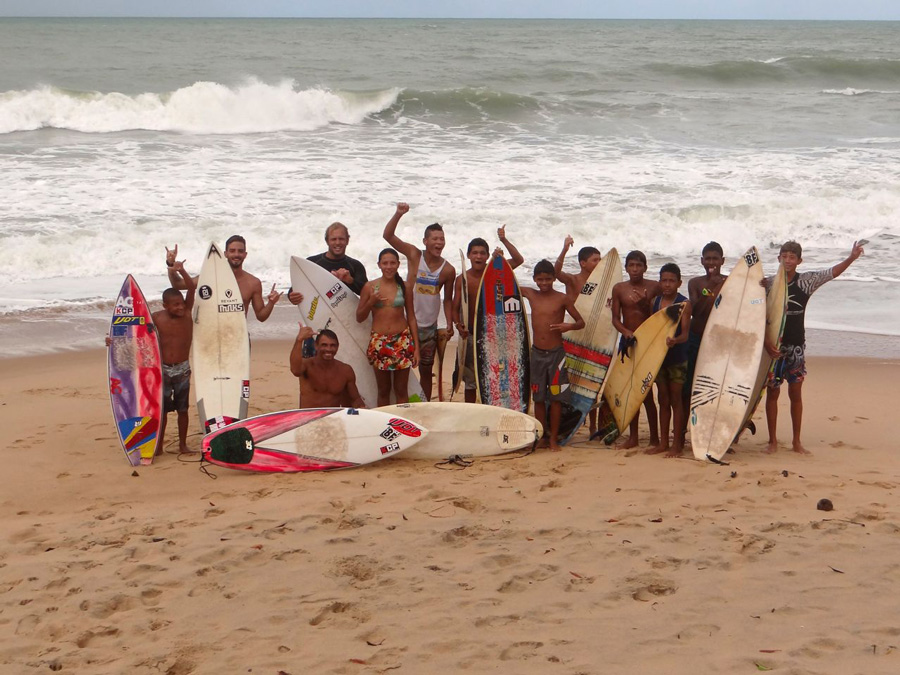 It was great for me and my kids to be able to meet and become good friends with them… these kids are ripping, and have a great hunger for life and for friendship. The surf sessions with them made me feel like when I started surfing, they are so passionate for it and really display a true friendship between them that made me feel like I was 12 years old again! My kids became good friends with them, and the life in the village is so nice that it made us all feel at home.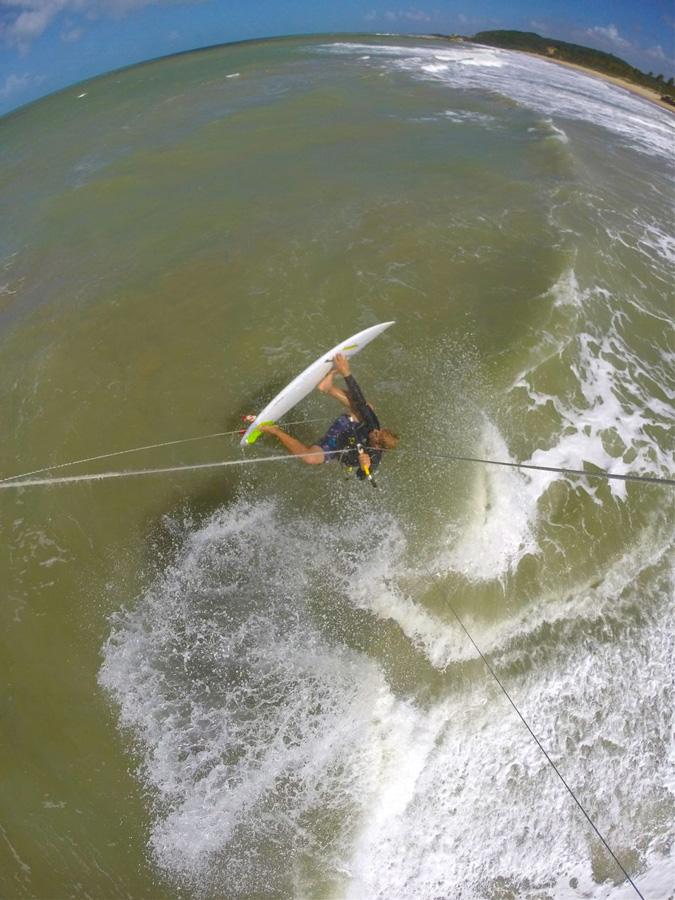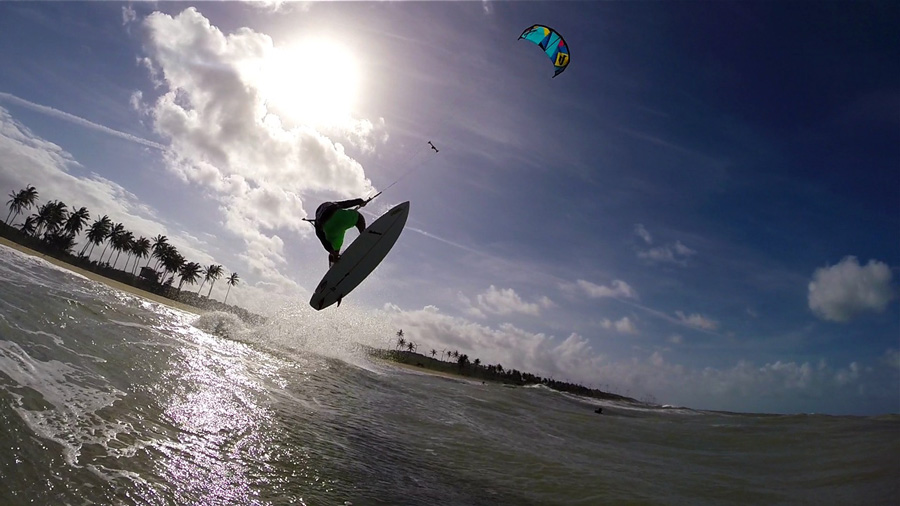 For sure this is a place worth going to, for all of these reasons and also for the consistent kite and surf conditions. The greatest thing of all was being able to be on vacation with the family and also be able to score good conditions in the water. The whole family was happy, and I could kite and surf a lot.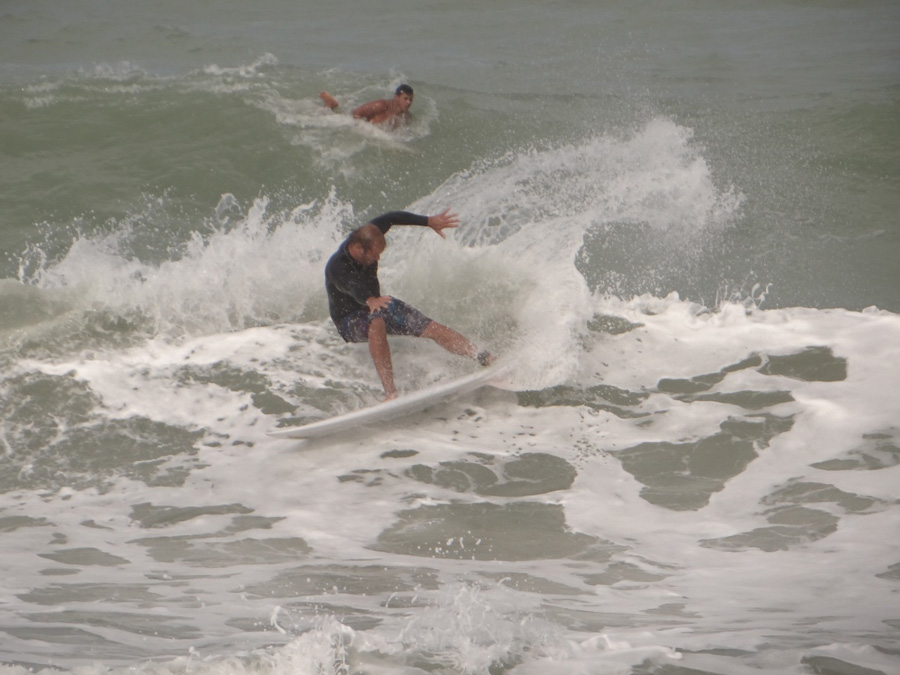 Winds were between 14-25 knots side/onshore from the right, and waves were 2-5 feet, with warm water and weather. There were two days of better swell; that made the rivermouth spot work nice, with really fun point break rights rolling through, good for linking a bunch of maneuvers in the waves. The other days, the sessions were in the middle of the beach, right in the front of the KCP; a flat, sand bottom break that, on the incoming tide, pushed really nice fun peaks – perfect for some radical maneuvers and airs!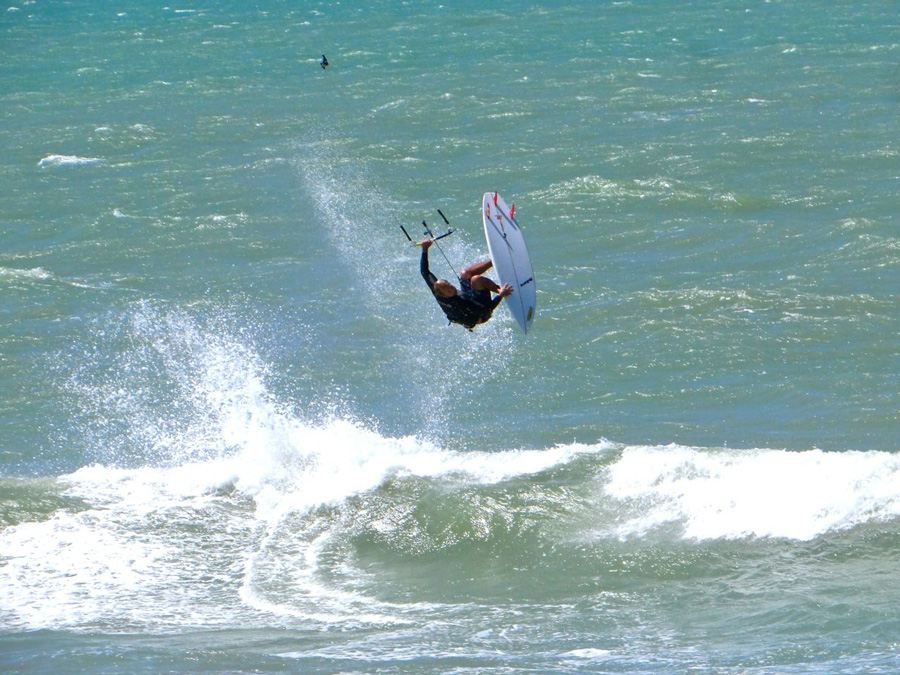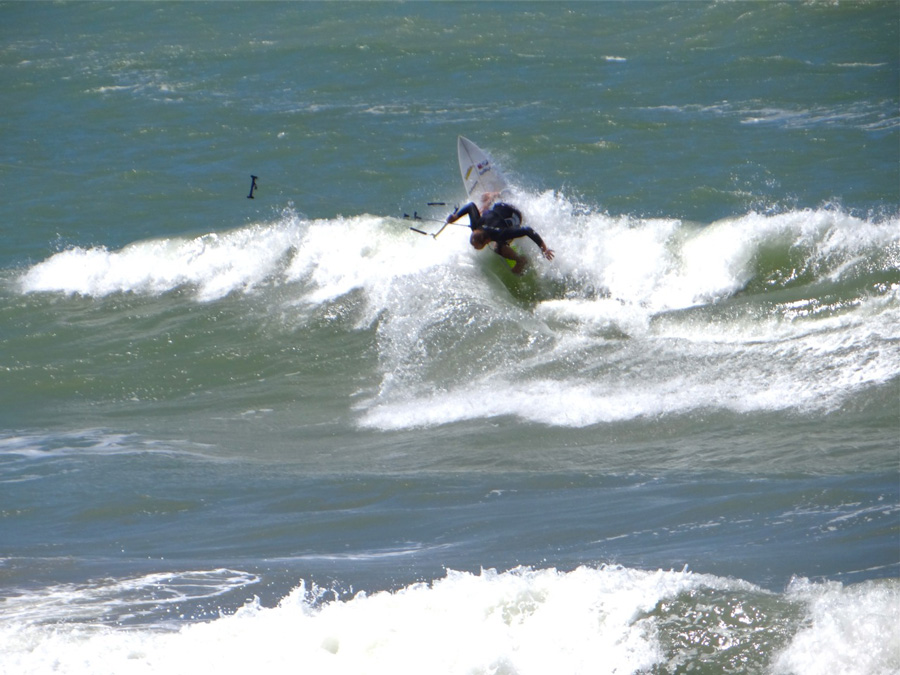 I was feeling so comfortable that I tangled my kite in a coconut tree when I was walking along the beach. This was a really dumb thing to do! But in the end no problem as we got it out without any damage – a local "hero" went up the coconut tree and was able to deflate it and untie the lines to save the day and the kite…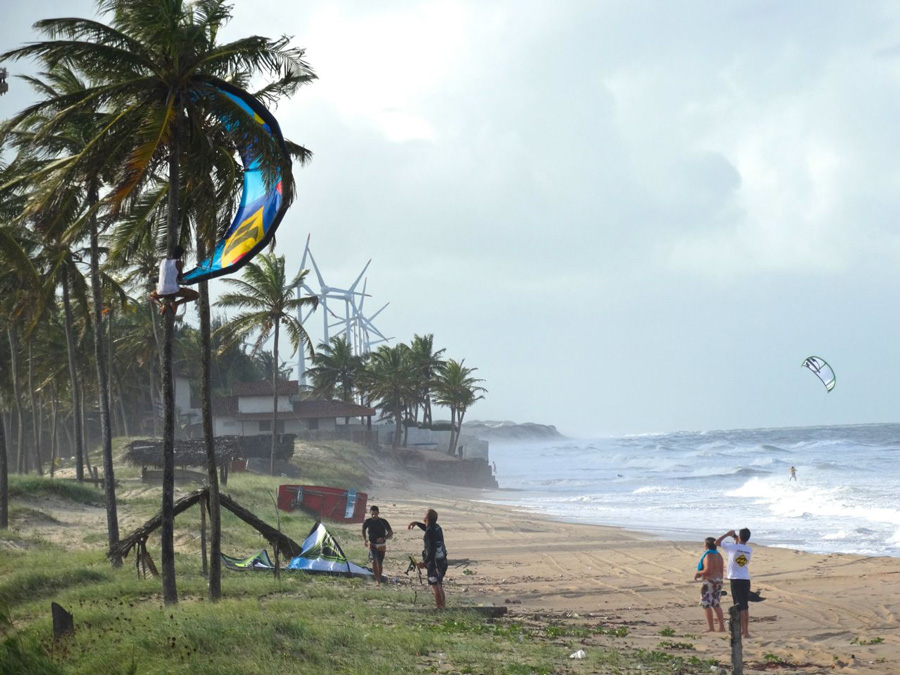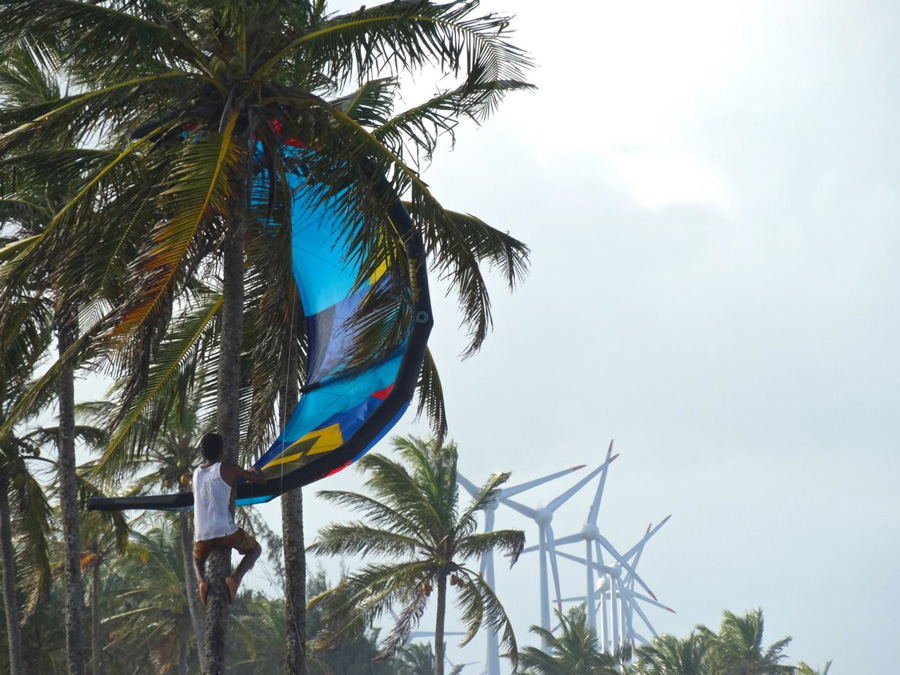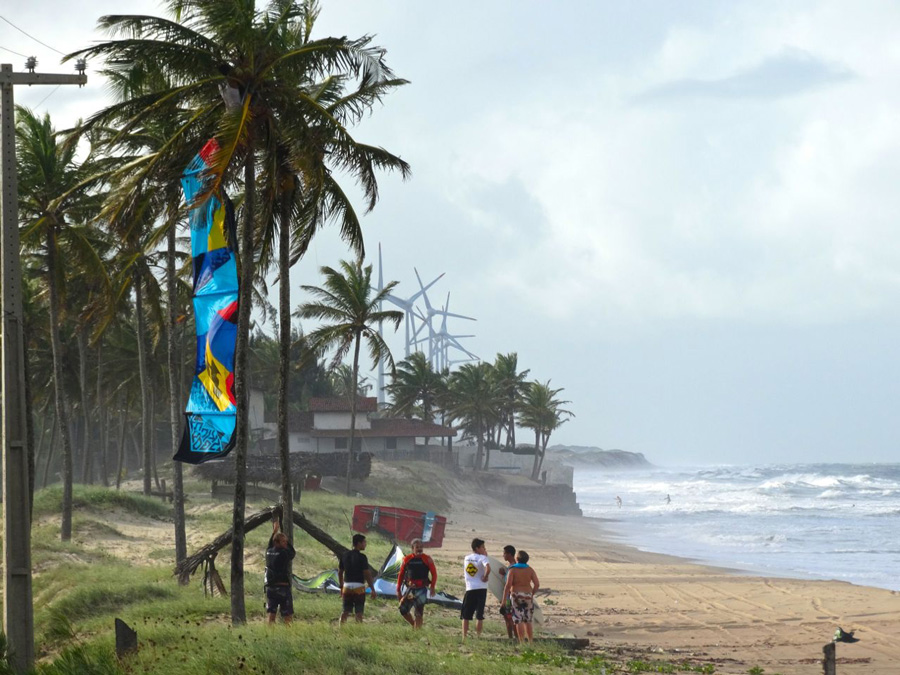 For sure it was a great trip, I just have to thank the locals and the KCP crew (namely Alberto Junior, Roosevelt Mesquita, Bruno Azevedo) who made us feel at home and for sharing their paradise with us.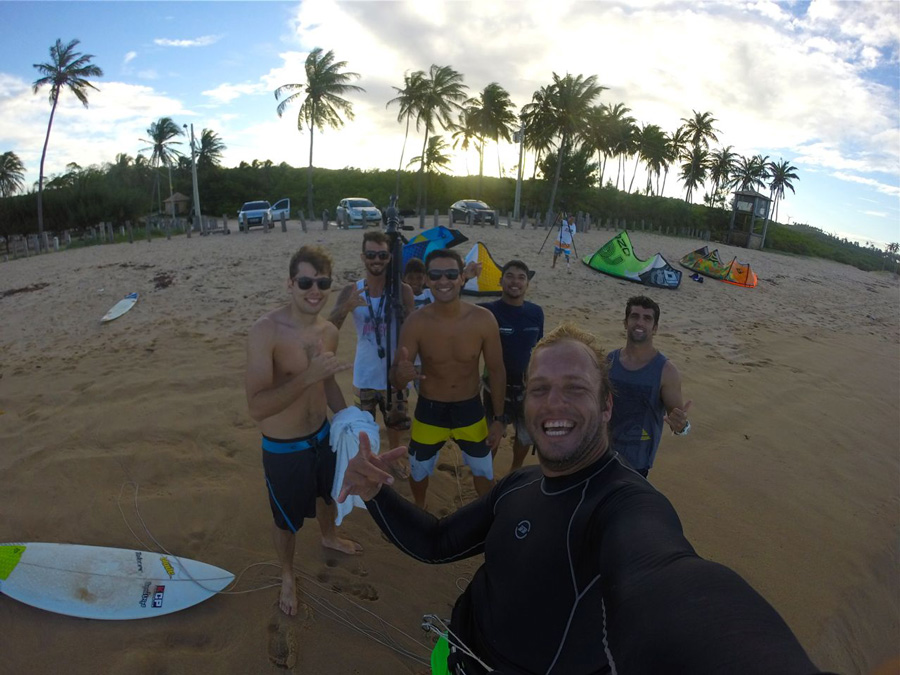 Barra de Camaratuba, we'll see you next year ☺ !
Maurício
facebook.com/pedreirasurf
Photos: Sergio Aguiar // Lucas Lopes // Maurício
Kite Camaratuba Paradise (KCP): kitecamaratubaparadise.com
Facebook : facebook.com/pages/Kite-Camaratuba-Paradise
Instagram : @kitecamaratubaparadise