In case you hadn't already noticed, Patrick Rebstock spends most of his time tearing up Northern California. Beach Days is a short video he released last week (if you haven't seen it yet, it's right here), of a day where it all came together. We like a little context with our shredding, just in case we need to update our list of places we'd rather live, so we asked Patrick for the low down.
During the winter we get consistent swell from the northern hemisphere, but getting the wind to line up is much more fickle because of the storm systems that spin down the coast and affect the flow. My Dad and I saw that the wind was going to be on so we loaded up the car with all the boards and kites and I called my friend Tony Modguno, the filmer, to see if he was in town. Tony, just getting done shooting the wedding season was pumped to escape to the beach and have a few beers while getting sandblasted with the camera and hopped in his truck to meet us there.
The winter rains brought some beautiful green tones to the hill sides and made the air crisp and fresh. We crested the ridge to find some nice lines rolling in and it looked like the wind was about to build. Time for some fresh wax on my Slingshot Celeritas 5'6″ and to pop in my FCS2 Fins, so good to not need any tools just in they go and they are solid. Not sure what the wind was going to do so i pumped up my 8m and 6m Slingshot Wave SST so I was ready for any conditions.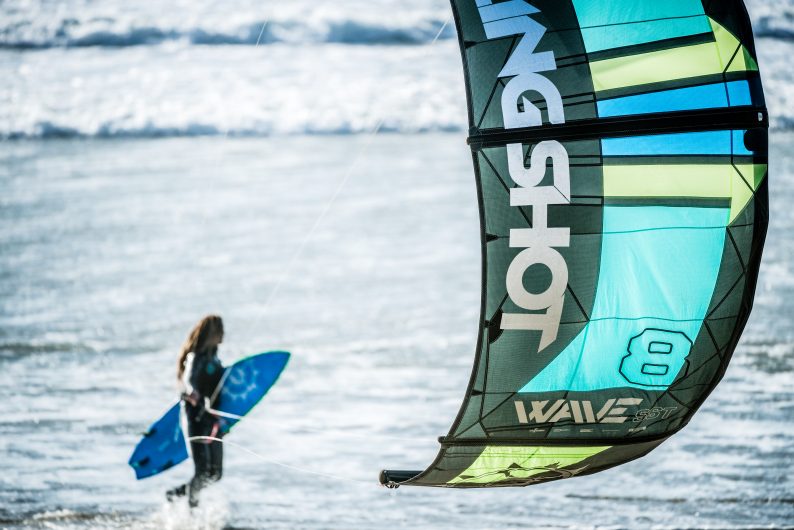 By the time I got my gear rigged and Tony all set up on the camera the wind was up and the session was on. I put on my All Good Sunscreen, turned on the tunes to my Waterfi ipod and strapped up my Ride Engine Harness – stoked for a good day on the water. I hit the water first getting a nice solo session as the wind filled in.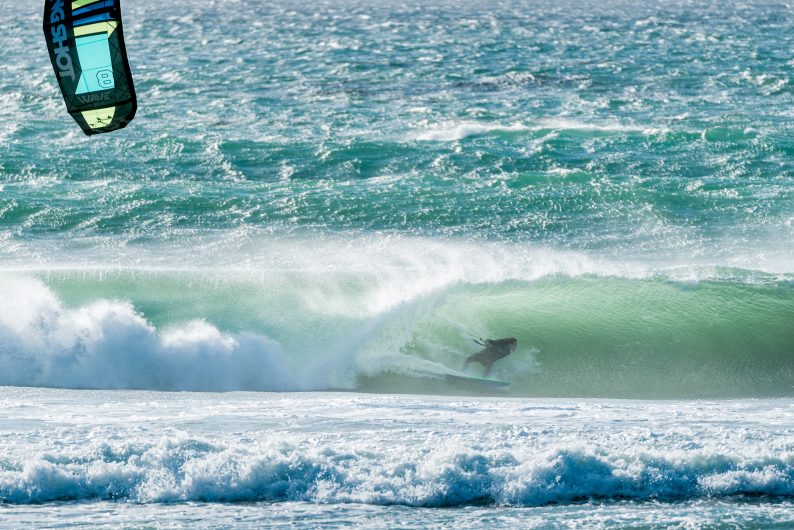 Then as the wind cranked up i was joined by my friends James Ropner, Ian Alldredge and Zac Baxter. We kited all afternoon trading waves, sharing waves, doing flips over each other; it really is fun to ride with all the homies. Taking a short break for food, water and a beer I went back out for the sunset session which was super windy. I stayed on the 8m because it was working well and sometimes it feels good to be super overpowered.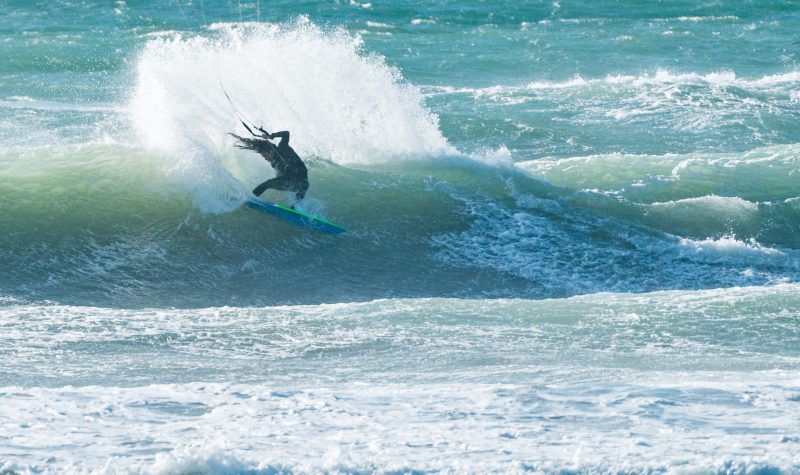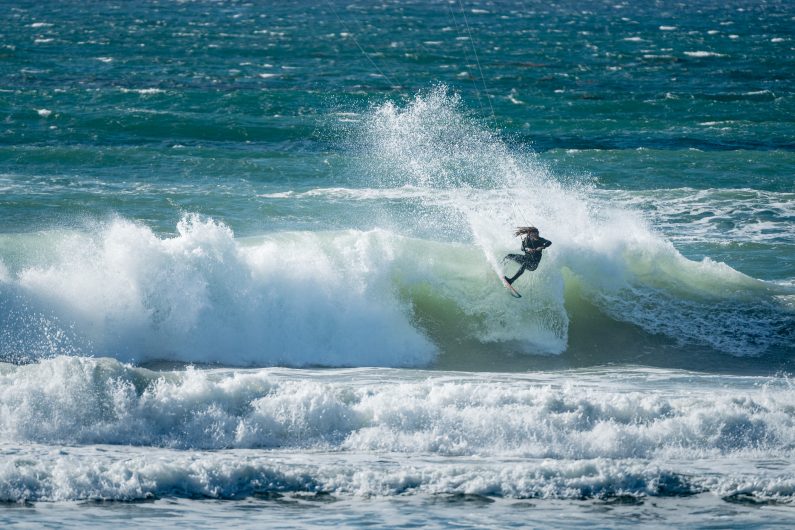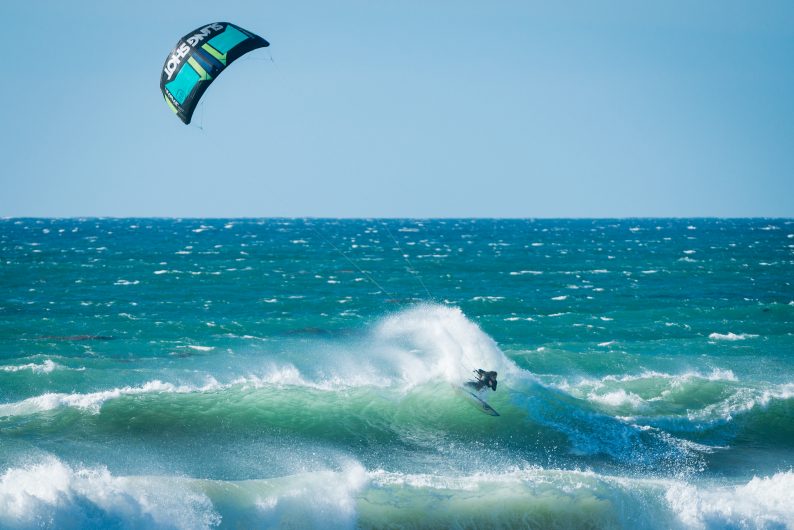 As the sun dipped behind the horizon I got a handful more waves, which felt nice as I was no longer getting blinded by the sun. I should have been wearing my Kurtis surf shades, to save my eyes! Calling it a day my Dad gave me a land and I rolled up my lines and deflated my kite. Still in our suits, James passed around the beers and we sipped on our cold brews as we watched the light fade on another awesome Beach Day…
All photos of Patrick Rebstock, Northern California. ©Ralph A. Clevenger. www.ralphclevenger.com