Pippa van Iersel, is known as a powerhouse within the kiteboarding industry.
3 weeks before the GKA World Tour stop she spent 2 weeks of training in Egypt. With great conditions, she felt ready to kick ass after 7 months without competing. As she arrived home from Egypt, she had just enough time to pack her gear and drive all the way down south with her parents by camper van. 35 hours of non-stop driving brought her to the kite Mecca of Europe, Tarifa.
"When I arrived I felt at home straight away, I received a warm welcome from the locals, and went directly into the water for a kite session".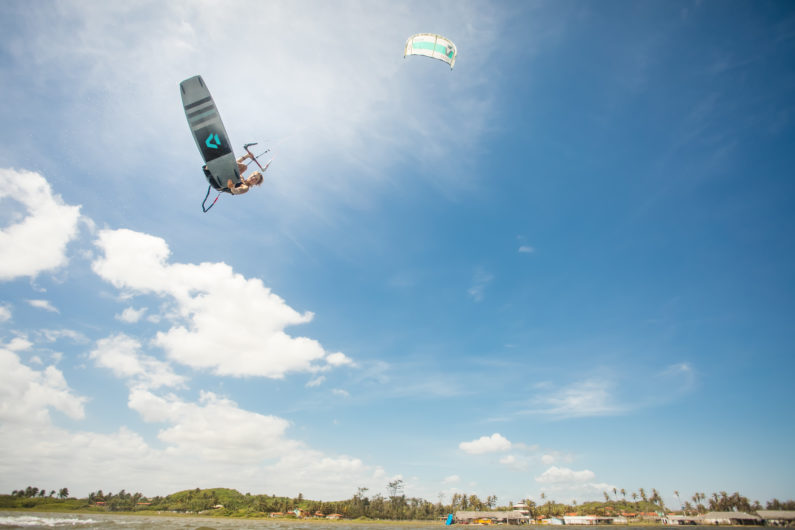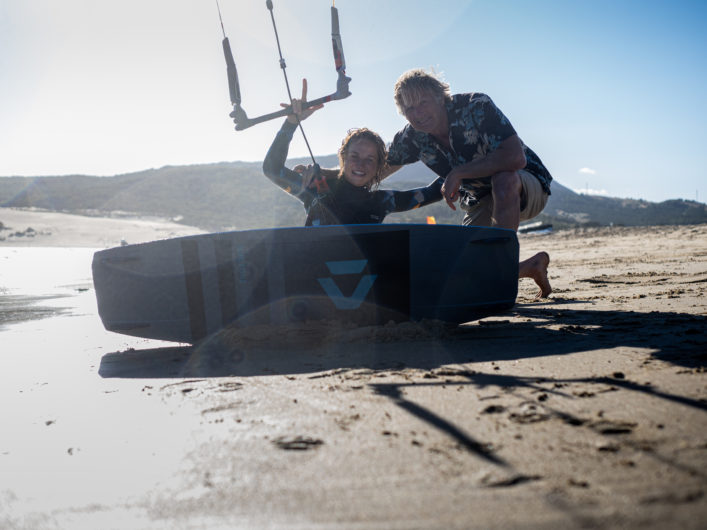 In her first training session at Valdevaqueros, Pippa struggled a lot with the famously-choppy conditions, but after a while, built up some confidence for the competition. Despite the fact she was prepared in the Poniente winds, the forecast for the competition showed a complete switch of direction to a Levante winds instead. Levante is known as the strong and gusty wind in Tarifa, and can reach speeds of up to 50 knots.
"When I saw the strong Levante on the forecast before the competition I got excited, this is a mixed event which means we have to adapt our performance to the conditions. If the winds are strong, we might do big air and I know I can perform some good big air tricks too, so I'm confident with riding in these hectic conditions".
Pippa likes to go big or bigger. She has already proved herself during the freestyle events, but everyone knows she has the dutch roots within; holding the ability to throw big loops and high-powered big air tricks. After the skippers meeting all the athletes were informed that it is going to be a complete BIG AIR format- 3 out of 7 big air tricks would count. In the first heat, Pippa was up against Claudia Leon and Katie Potter. She performed big kite loops and rotations but couldn't land them cleanly. After her first heat, she hesitated about her skills in the extreme weather conditions.
"At first I was so happy about the full BIG AIR format in these Levante conditions, but after a heat where I didn't land what I expected from myself, it made me feel insecure for the following heat".
After a night full of nerves and mosquito bites, Pippa woke up early to go out on the water to get her confidence back. After landing some good tricks, she found her flow and headed into her heat with a good mindset. Performing better and better after each heat, she made it into the Semi-Finals, against Bruna Kajiya, Rita Arnaus, and Claudia Leon- a strong field of girls for this heat. It came down to the last trick where Pippa was sitting in 3rd position and had to pull off a 6.0 to find herself a ticket to the finals. She decided to perform a controlled kite loop scoring a 6.33.
"I felt so relieved and happy after this heat. The big pressure I put on myself soon fell off my shoulders".
With the wind still boosting 40 to 50 knots, Pippa felt more than ready to rock the finals. Scoring an 8.33 in an early stage of her heat gave her wings for the following tricks. Looping huge with some massive late backrolls, she couldn't seem to find a clean landing. Pippa still fought on until the last trick, battling it out for the 1st and 2nd place in the final with Mikaili Sol. In the end, it was Mika who took the win, with Pippa placing 2nd for Tarifa Kite Pro.
"I'm happy with my performance and so grateful for the people that supported me during this event. I enjoyed the final so much and learned what I have to do differently next time to be able to step on that top spot one day. This competition hasn't been an easy one but I have never felt so loved by everyone around me. I can leave Tarifa with pride".
Congrats on 2nd position, Pippa!