With a storm out of the southwest that saw winds gusting up to 90km an hour, Dutchman Lasse Walker managed to win the Red Bull Megaloop Challenge 2015 on home turf.
Hundreds of kite-fans were at Zandvoort beach whilst the Dutch Weather Institute issued a warning for dangerous weather: Tuesday had the perfect conditions for the Red Bull Megaloop Challenge.
At the spot in Zandvoort, 16 international top riders went on the water to perform the most spectacular jumps. Twenty year old Walker pulled off the best megaloop and convinced the four-man jury to crown him the winner.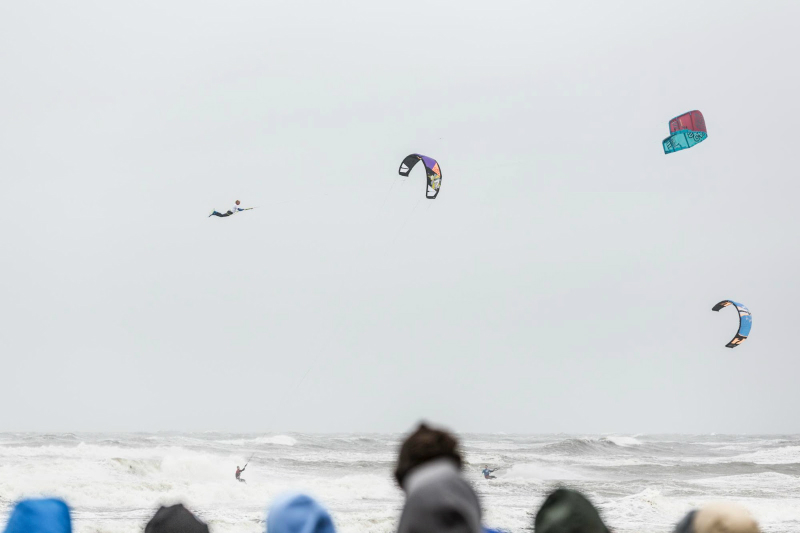 Walker received the trophy from the most extreme kiteboarder around: Ruben Lenten, organizer and one of the judges at the event.
Ruben said about the winner: "The judges were unanimous that Lasse was the best one today. He went more vertical, horizontal and radical. On all criteria Lasse was the best one."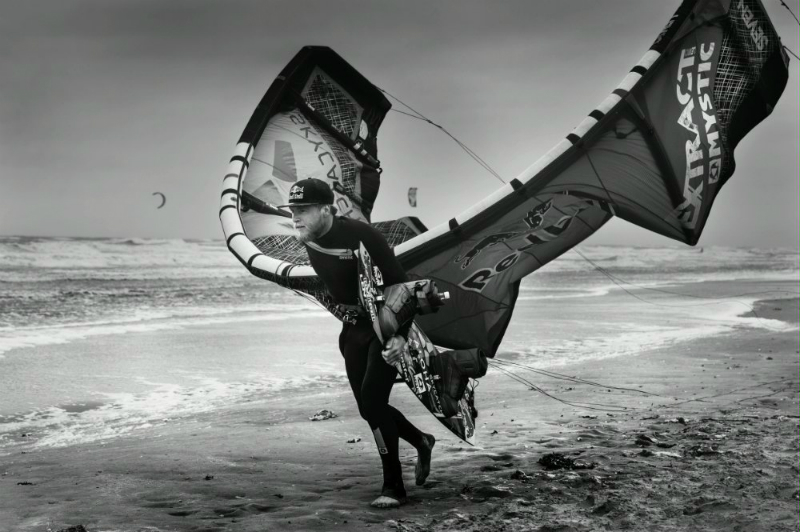 Lasse Walker said of his victory: "I knew when I got here today, that I was going to win. Nah, just kidding. But I was in great shape and knew that I have done everything in my power to compete for the title. That I won is a dream coming true. Two years ago, I qualified for the first time, which already was great! But winning is even better. My next goal is to participate and win Red Bull King of the Air and off course to maintain this title."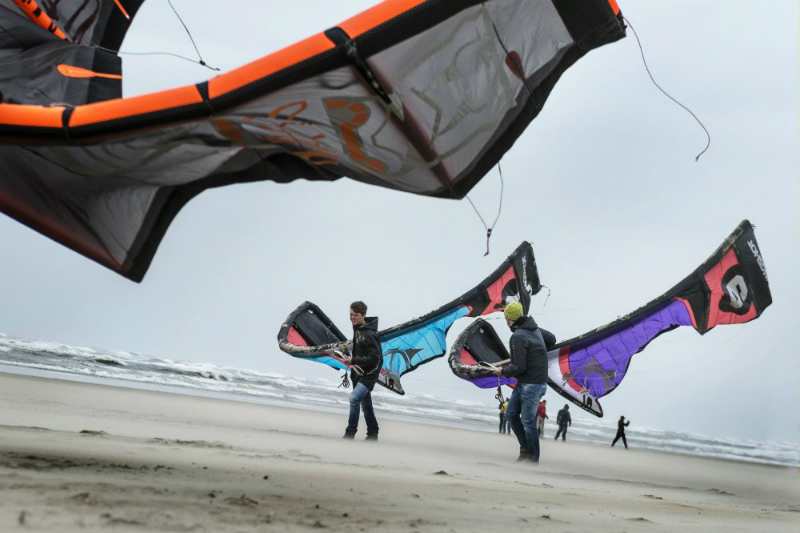 The Red Bull Megaloop Challenge only takes place when the conditions are extreme. 30 knots from the right wind angle. Since the last event in October 2013, the organizers have been waiting for the perfect weather conditions. The 16 riders, all pre-selected by Lenten himself, gave it all during the heats.
With a sustained wind of 30 knots and gusts that sometimes went up to 45 knots, the riders flew 15 meters high and took over 5 seconds airtime. The judges judged the athletes on height, distance, style and execution of the megaloops, where that one perfect loop would be enough to make it to the next round.
The four riders in the final were Lasse Walker, Willem van der Meij, Kevin de Smidt and the German rider Linus Erdman. With the Dutchmen Kevin de Smidt on the second place and Willem van der Meij third, the Dutch riders dominated this Red Bull Megaloop Challenge.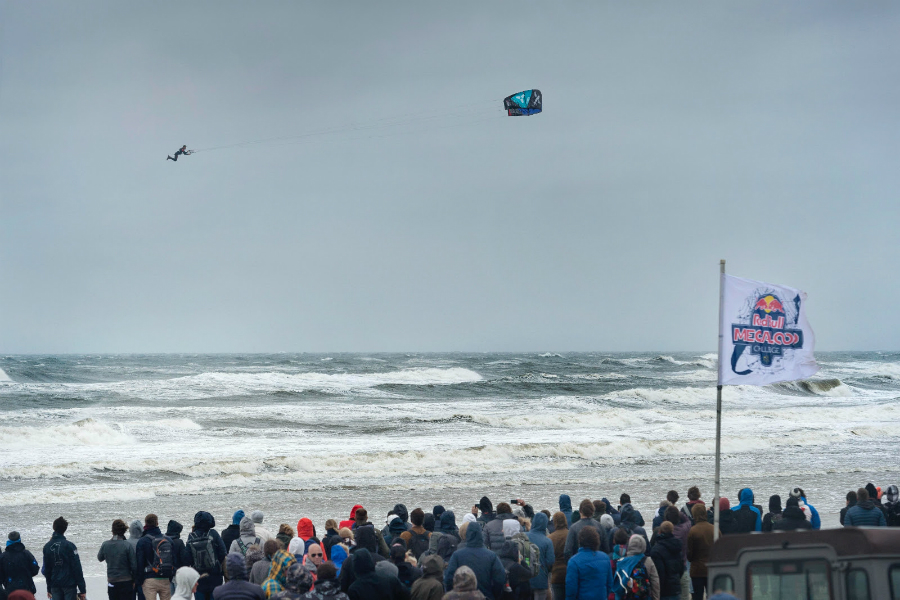 All photos: © Red Bull Content Pool