Ride Engine has just announced the release of two extra models of the industry's first form-fitting hardshell kiteboarding harness, and two additional spreader bar options. The new Team and Elite Carbon models are stiffer and lighter as they go up the line, while each spreader bar option offers its own distinct performance characteristics:

The Team Series
The Ride Engine Team Series harness features a blend of fiberglass, carbon fiber and Kevlar construction, making it a strong, light and rigid harness ideal for hard-charging kiters like Patrick Rebstock, who is front lining the series this year with his signature model. The series features the Rebstock pro, Spinal Tap and the Odyssey models, all with the same construction but a very different aesthetic.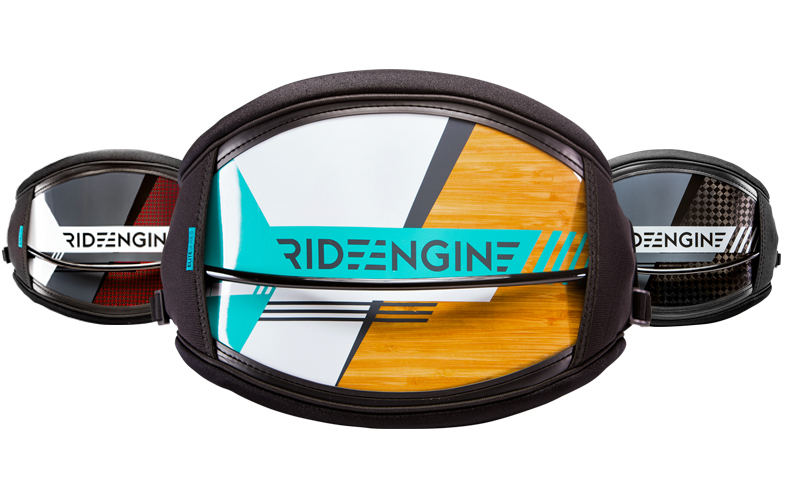 Elite Carbon Series
For ultimate lightweight performance and rigidity, double carbon and Kevlar constructed Elite series model is a cut above the rest. Simply stated, this high-end harness is a fully-functional work of art. The Elite comes in three distinct designs- black carbon Katana, red carbon Katana and Bamboo Forest.

Spreader Bars
Ride Engine now has three distinct spreader bar options to choose from. For traditional fixed hook performance, which maintains the rider's ability to unhook while riding, we have a standard stainless hook, spreader bar and pad setup in 8" and 10" lengths. For surf-style and general hooked-in freeriding, Ride Engine has two unique sliding rope spreader bar options (each offered in 8" and 10" sizes), one with a stainless steel bar and an upgrade option with an all carbon bar.
More details: rideengine.com/GEAR/Wind