The biggest event of the year was about to happen in Germany, there were thousands of spectators and the most important thing was that this was last chance where you can qualify for the main event and join the next stops of the VKWC tour for the rest of the year.
So this was my main goal, qualify and I was 100% focused on the trials. It had been very helpful that I could get more experience during the last competition stops in Fuerteventura and Tarifa, and also during the last days before Germany where I was training a lot in Denmark so I was feeling ready to compete.
Therese Taabbel and I packed the car and headed down from Denmark to Sankt Peter Ording.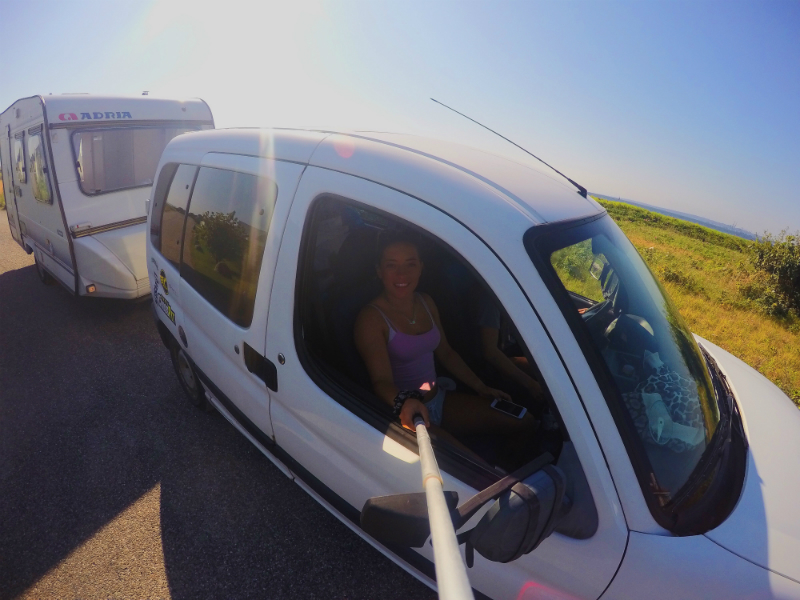 The 21st was registration day and I also decided to join Slalom because I've had never tried it before and I thought it would be fun to gain some experience in another discipline.
What a great welcome to Sankt Peter Ording we had, as we had nice weather and a successful opening ceremony with more than 125 riders registered from over 25 countries.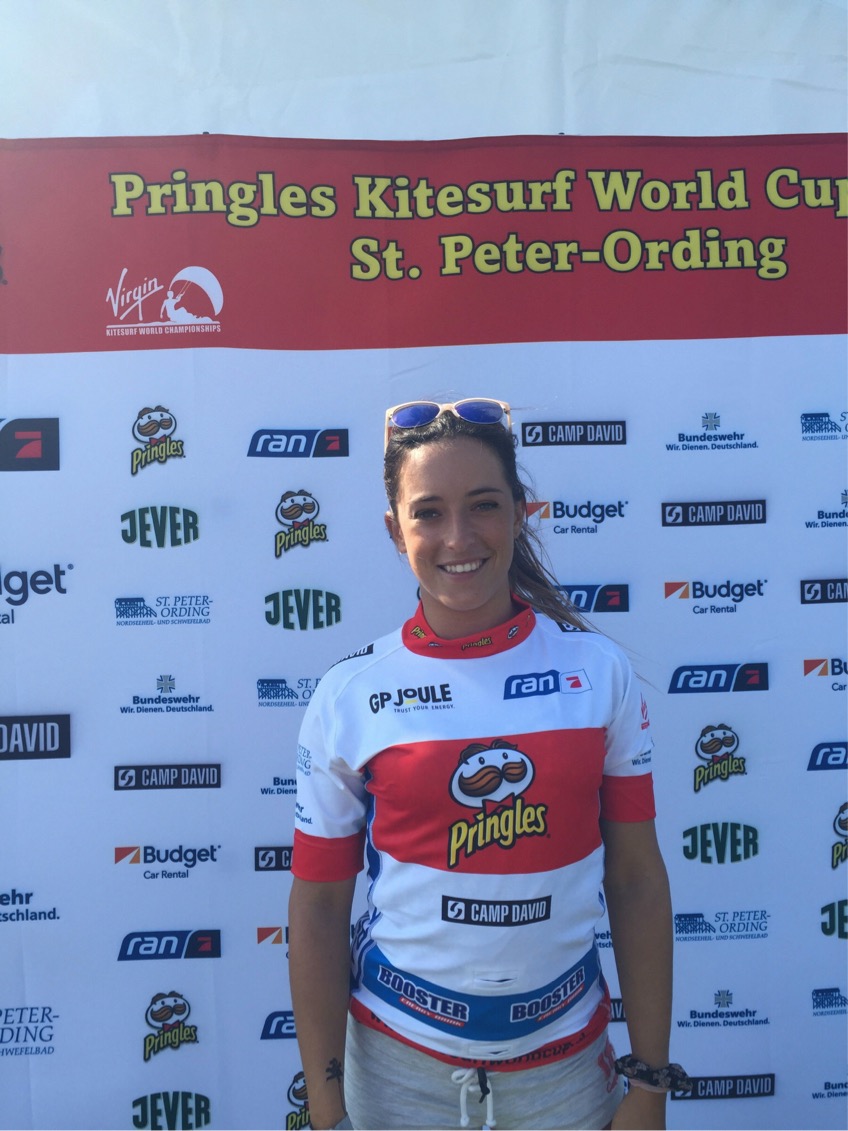 On Saturday it was the first day of competition but we didn't have enough wind to start which wasn't really a problem as the forecast was looking really good for the coming days. So we had a day to enjoy at the event and all it had to offer.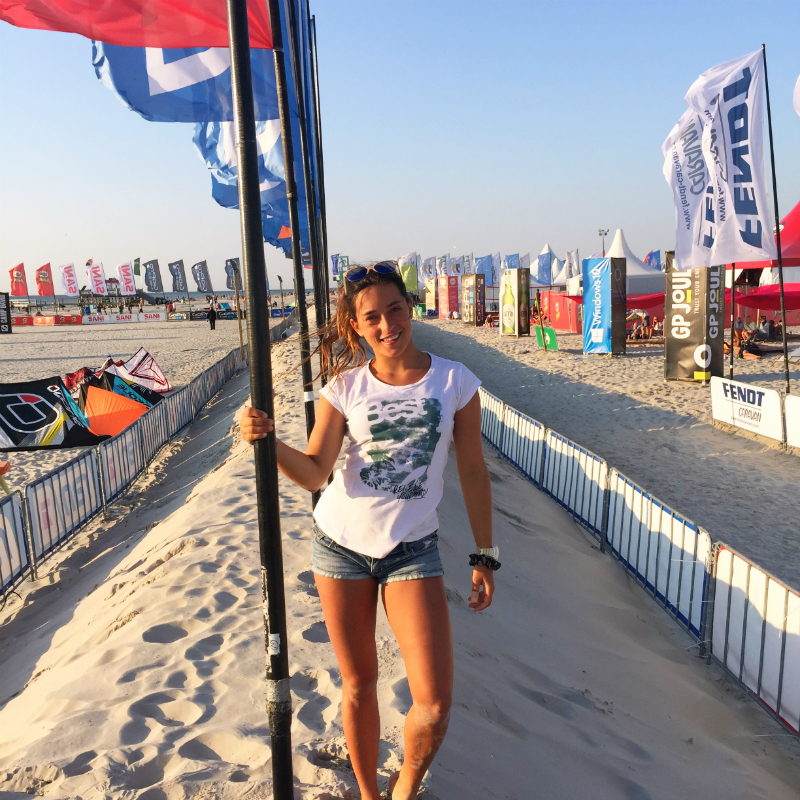 On Sunday and Monday we got stuck into the Slalom in the mornings because the wind was very light and a little gusty. I was lucky that I could borrow a new kite from Best called the "Roca". I took the 14m which was great. We did a couple of rounds but I was not good enough to beat the other girls and I got 5th place and then 2nd in the losers final 😀
It was really fun though and I got to learn how to race which was really hard at the beginning to get a good start and be fast at down-looping the kite around the buoys between the other kiters!
In the afternoons the wind picked up and we could start with the mens freestyle qualifiers.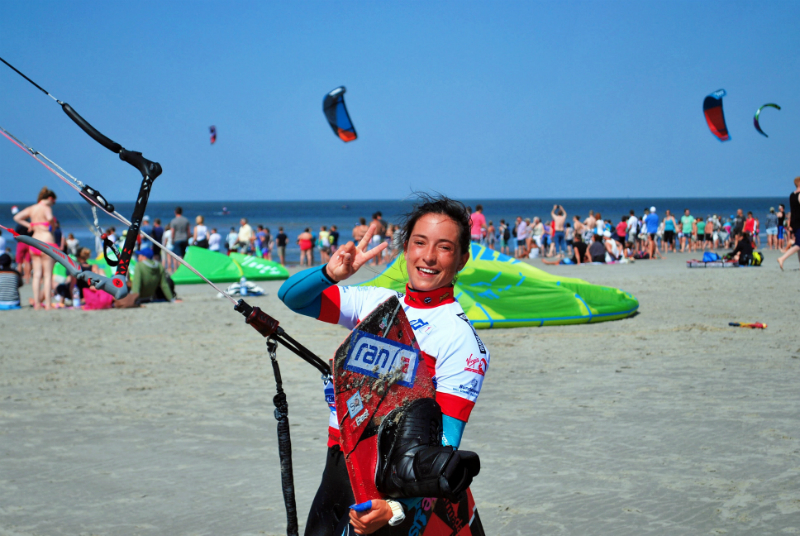 On the 25th the weather changed drastically and we woke up to loads of rain and a lot of wind blowing like crazy. They finished the first round of the mens trials and then it was time for us girls.
In my first heat I had a problem with my 5m and I had to use my 7m, it was totally crazy, the gusts were from 25 to 35 knots and I was filled with so much adrenaline! But I did my absolute best and I won that heat and I went straight through to the 3rd round! After 3 hours waiting I had to go again and I won that heat too and I made it to the 4th round!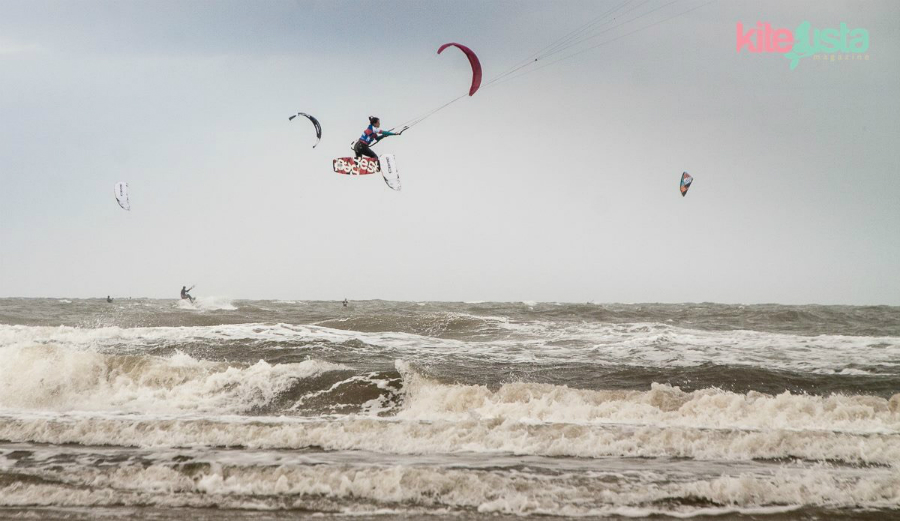 After such an intense first day of freestyle, the next day we continued with the 4th round, the winners earning a place in the main event and the losers getting another chance in the final. Unfortunately for me I was against my best friend Therese Taabbel. It was hard to compete against each other as we are always traveling and training together, but we knew that one day this would happen.
We were in the water with our 7m kites, the wind was gusty and the current very strong, but we both did a good job that ended up in a really close heat but Therese beat me by 0.2 points. That meant I would have just one more chance to get to the main event.
In the final heat there were 3 of us with the winner getting a place in the main event. I was on my 9m and in the middle of the heat the wind started to drop a lot. I could have changed to a bigger kite but that would not have been enough either. We all ended up out of the competition area because we couldn't go upwind, so when the heat finished the three of us went to talk to the judges to ask to re-run the heat and luckily we were allowed to do it again the next day.
What an an amazing heat it was for me. I don't think I have ever enjoyed a heat that much. I was on my 11m, perfectly powered and I could do all my tricks and ended up with a score of 34.6 points, winning and successfully making it to the main event. I was incredibly happy!
That day, however, we also started with the Main Event and I was exhausted from all of the days competing. I tried to give it my best and I scored 26 points and went to the 2nd round.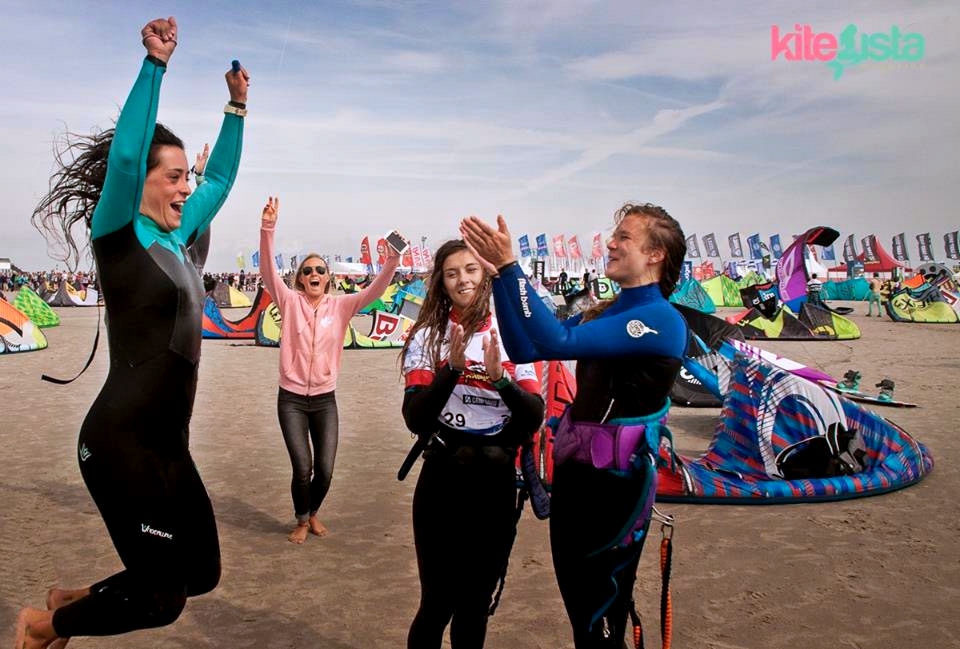 On the 27th we still had these crazy conditions and it was to be the last day of freestyle. The wind was really strong and the ocean was extremely choppy. I was competing on my 5m and it was a very stressful heat. The current was huge and it was hard to get upwind to get to the competition area. It was not my best heat because I ran out of time and I missed one of my best tricks which meant I lost by 0.3 points, putting me out of the competition. So once again I got 9th place.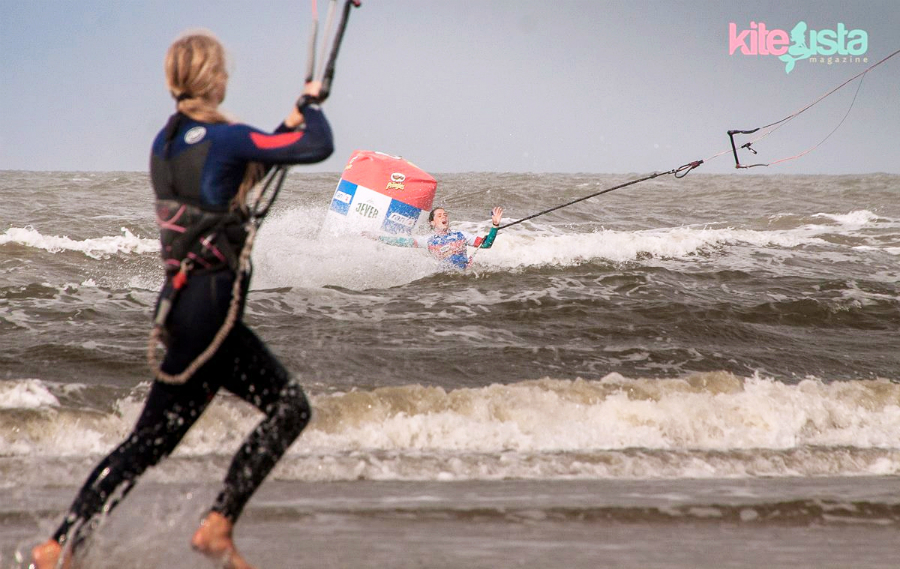 I know I can't really complain, I was really happy with my performance and I can look back and know that I achieved my goal and just that is an amazing feeling, but as a competitor, I am always looking forward and making more goals to achieve so there is always a feeling that I could have done better.
Of course I know to never give up and keep fighting! 😀
Rita
facebook.com/Rita.Arnaus.Kiteboarding
instagram.com/ritaarnaus
With thanks to Kitesista Magazine.