From the time I was 10 years old, I always loved to be in the mountains. I was skiing since before I could remember and made the switch to snowboarding sometime when I was a teenager.
I picked which university I attended by its proximity to my favorite snowboarding mountain (Mt. Baker) and began to live for the sport. Chasing an endless winter, only thinking of the next pow day or backcountry tour to be had.
Then kiteboarding came into my life and flipped a big metaphorical switch. I still love the snow and have a passion for snowboarding that will never cease but this new sport had me in it's grip. From there on my life was spent chasing wind and sun, living at the beach with not a snow-capped peak in sight.
So when my good friend Marit Nore suggested I come visit her in Norway to tour her local mountains and participate in the Redbull Ragnarok, I couldn't think of a better way to blend my passions old and new.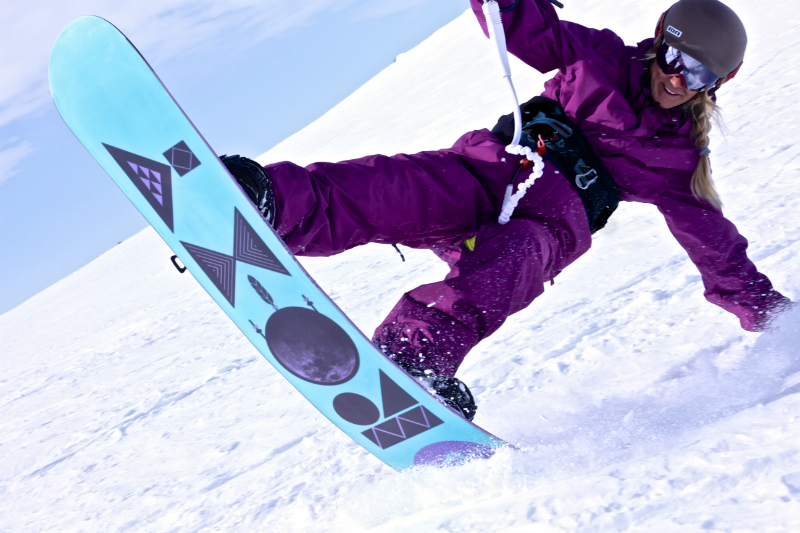 Fast forward to the present where I've just traveled from the Caribbean directly to Haugostol, Norway – a small mountain town known for having some of the best snowkiting in the world and home to the infamous Redbull Ragnarok snowkite event.
The normally sleepy town is already beginning to buzz with travellers from other nearby mountain ranges as well as foreigners from all over the globe including a few big names in kiteboarding such as Nick Jacobsen, Rueben Lenten, Christophe Tack, Helena Brochocka and the Bridge family.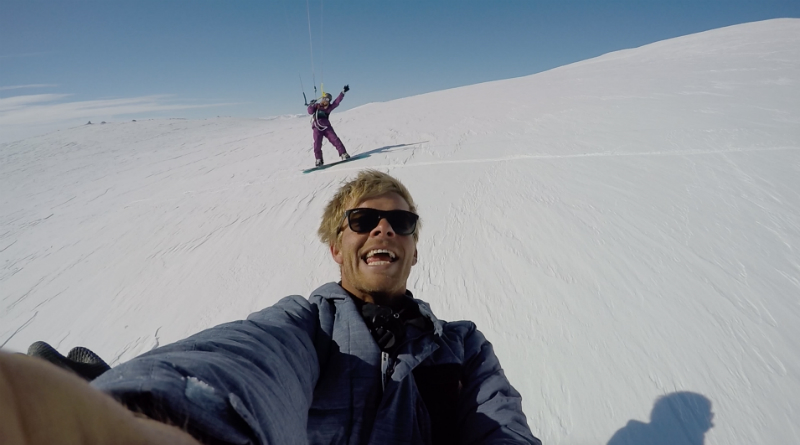 Nick Jacobsen selfie, with a passing Colleen Carroll…
It's only been three days since I've arrived in the country and already I can tell that this is going to be one of my most memorable and also one of my most challenging kiteboarding trips to date…
Colleen
instagram.com/colleenjcarroll
Feature image (L-R): Marit Nore, Colleen Carroll, Helena Brochocka