Kitesurfing is a beautiful sport and undeniably a massive part of its beauty lays in its diversity. Possibilities are endless – from waveriding, through freestyle and wakestyle, all the way to the foil, which seems to be slowly yet surely carving out its place in the game. It is all up to you which side of the sport you will choose to follow, and for me it has always been about traveling and discovery. About living according to my own schedule, about doing things on my own terms and about owning experiences, not things, moments that can be stored in memory and played over and over again while material objects fade away.
It is what drives me in this sport and motivates me to strive to find a permanent place for myself in the kiteboarding industry. And so, while my pro-rider friends have all packed their gear and flown either to Egypt (pre-season training) or Dakhla (first stop of VKWC!), I have taken out my old map of Europe, closed my eyes and pointed without thinking. And this, I kid you not, is more or less how I ended up on Sardinia.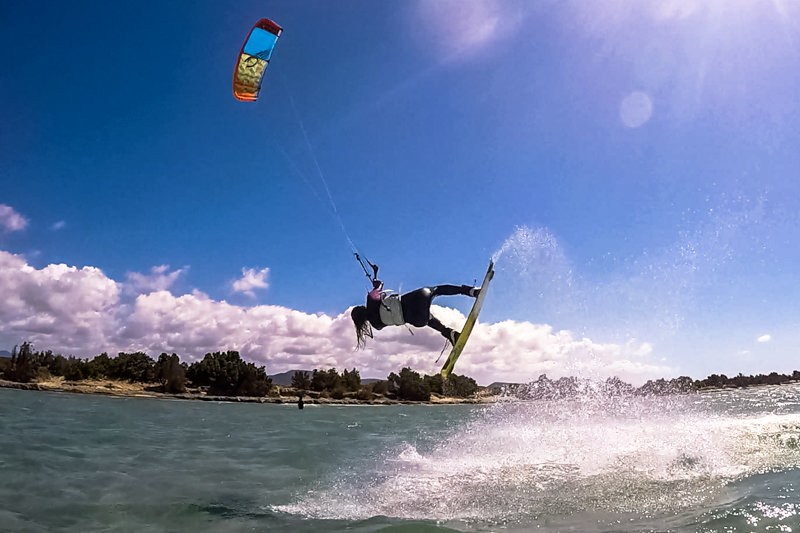 To be completely honest, Sardinia is nothing new, not a groundbreaking discovery on the kitespots map of the world. Kiters have been there already, it probably is true that not much new can be said about the island itself or the people who live there. Nevertheless, it is definitely a place every kiteboarder should visit at least once. It is extremely beautiful and even though I do not know how it looks when all the tourists come over (I visited in early spring, before the whole holiday boom takes place) and when the summer sun burns everything out, the Sardinia which I have managed to see is spacious, empty, clean, almost viciously green and wild in this particular way that makes you get little goosebumps if you stare at it long enough. It is full of yellow flowers in full bloom. The grass fields are so richly green that they look like they've been Instagrammed. Everpresent flamingos spread across the old salt lakes like big pink feathery balls and there is so much wildlife everywhere that it probably would be enough to inhabit two other islands.
And the kitespots? Empty. Flat, which is what I personaly prefer, but there are also waves. To be honest, depending on the forecast and your own personal whim, there are so many little spots to choose from that anyone should be happy. And of course there is surfing. They say the swell there is world class, but I do not know enough about surfing to form a real opinion.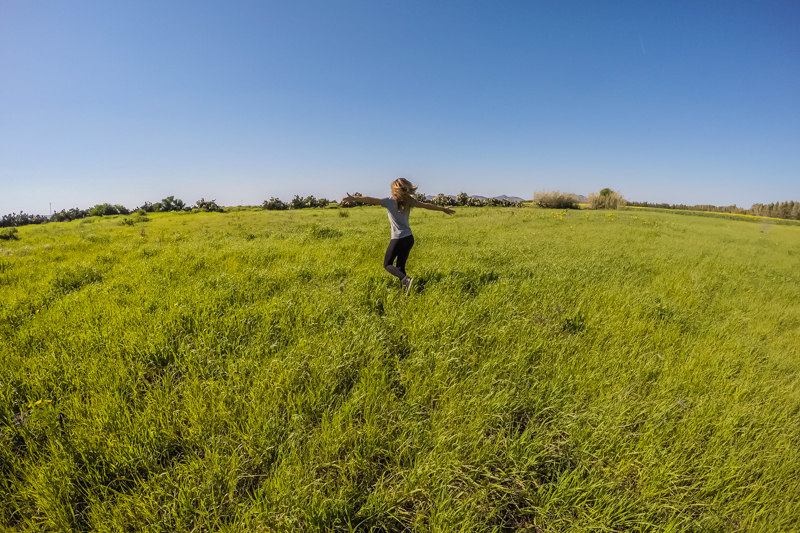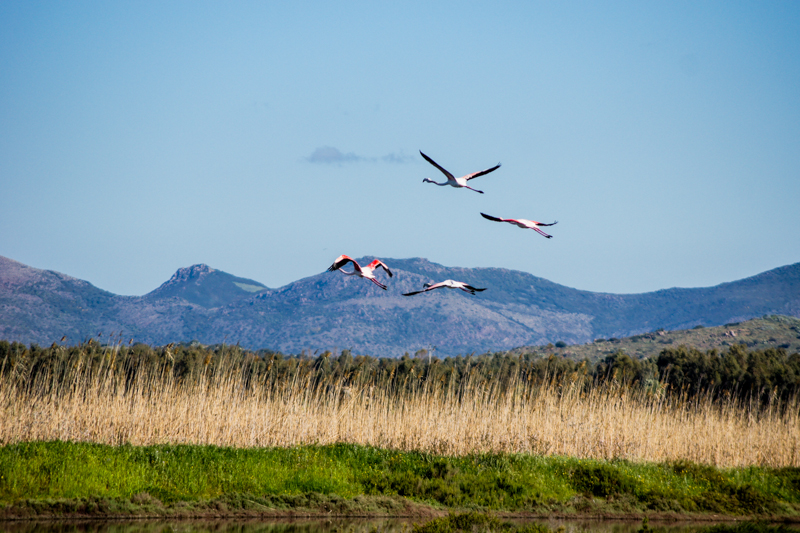 Most of the time I was the only person on the water and there was no-one around keeping me company but flamingos, seagulls and the white sheep scattered on the local fields. I would kite in this emptiness and feel like I was the only person on Earth. To put it simply – it was a perfect place to refocus before a new busy season. As much as kiteboarding is at its best when shared with good mates, I think every rider needs those moments of clarity sometimes when there is nothing but them, their gear and the Elements. Otherwise the pressure of expectations and schedules would just eat us all up. Otherwise we would all go crazy.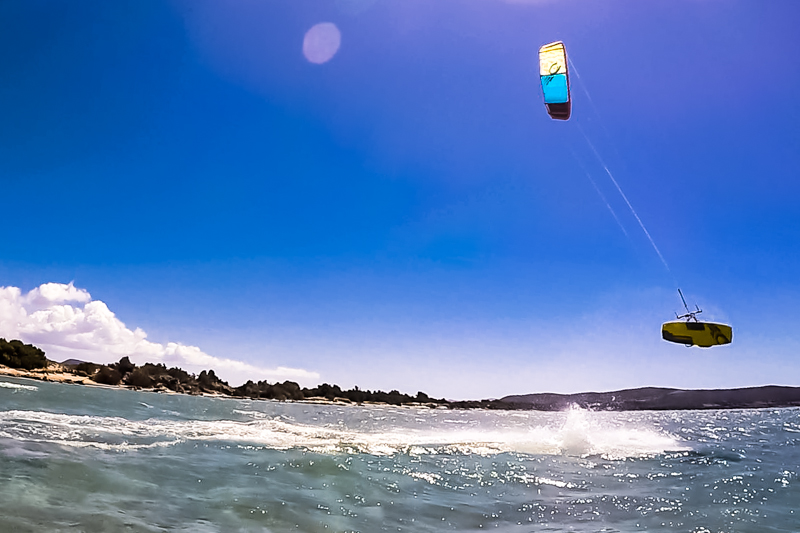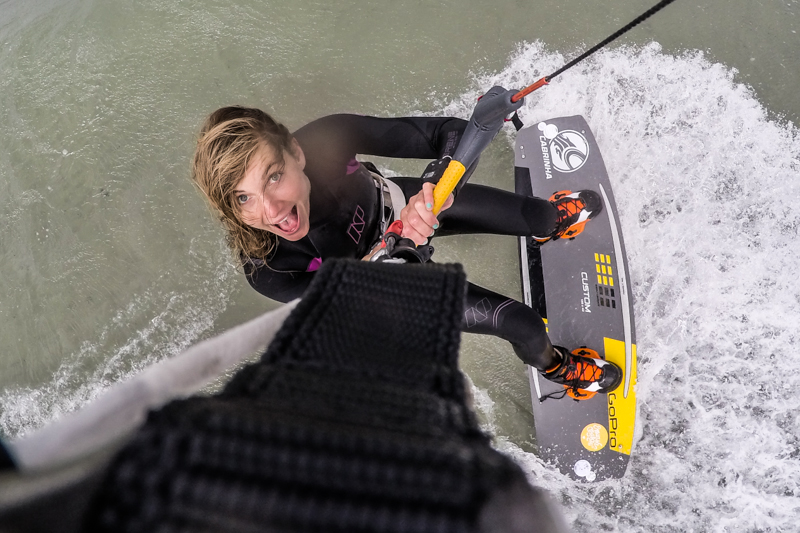 I stationed myself in Porto Botte, which is a side-on spot at the very south of Sardinia. I already know from experience that not everything is always the way you see it on Google Images and to be completely honest, I had no real idea of what I would find over there upon arrival. The only 'real' information that I got before coming was that it is 'supposed to be super cool' and that 'it is the less known part of the island'. Yeah, well… good enough. I was hosted by the owners of SKYHIGH.PL and I have to say that it is in large amount thanks to them that I was able to see Sardinia from the 'local' angle. I was not there as a client, I lived together with them, went to kitespots with them and spent my time in their company and so I could actually see how it is to live on Sardinia not as a tourist but as a normal person.
It's all about simple things – which old farmer sells the best veggies in a rundown stall behind the field, which backside dirt road is the shortcut to the nearby town, where the townsmen go for their daily espresso or what kind of uniforms local kids wear to kindergarden (checkered blue ones, they look pretty funny running around all dressed in those little cute identical shirts). It is those things, combined with insane kitesurfing, that make such a trip one thousand times more memorable than any 'last minute All Inclusive'.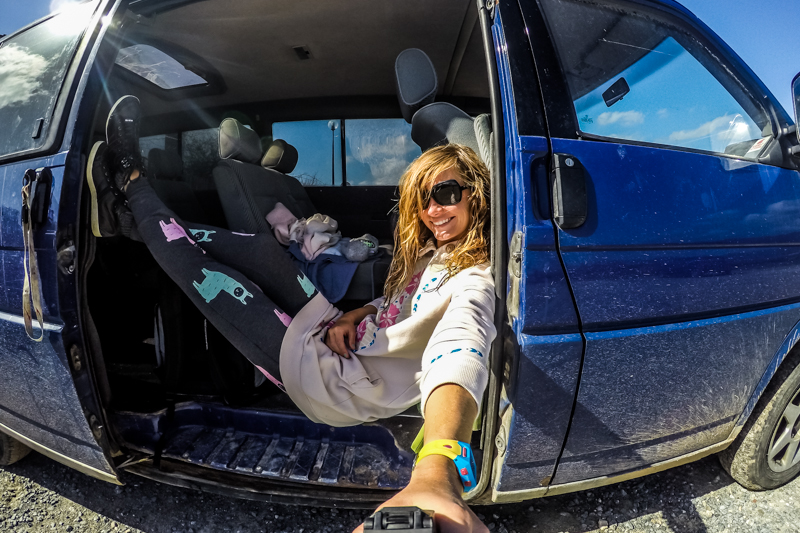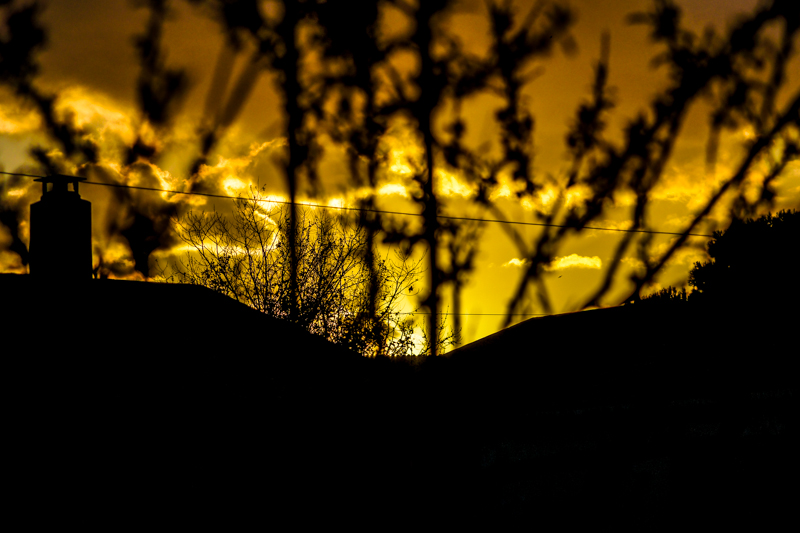 It was pretty windy throughout my whole stay. During the first week the northern Mistral was providing strong wind conditions (24-30knts) and after that the direction has shifted to southern Scirocco, which even though less consistent, has provided me with the best 15-20knt flat water sessions ever.
I brought with me 8m and 11m Chaos kites and most of the time I was nicely powered on one or another. I managed to kite enough, but of course I wish I could have kited even more. Early spring can be slightly inconsistent with wind conditions, but later on as the temperature rises and thermal effect from the nearby shallow salt lakes comes into play, it is windy almost every day of the week. I witnessed this weather change myself as I was there – at the beginning of my stay the temperatures were around 14 degrees and by the time I left they oscillated around 25 degrees or more!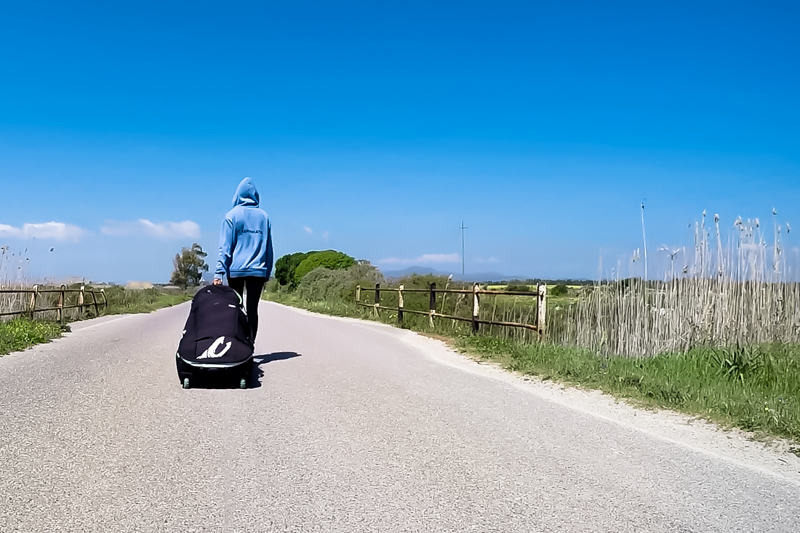 To sum it all up, when it comes to Sardinia, I definitely fell for it hard. I will be back for sure, the only question is when… I am slightly tempted to come and check it out in summer when everything is bustling with life and, for example, the restaurants are open and the streets in the evenings have more than a local stray dog strolling down them.
The vibe has to be pretty cool when the towns are more crowded, probably a bit like Greece… but then again, if I have to choose between sharing the kitespot with other people and having it all to myself, I think I know what I will choose in the end. Because even though sharing your passion with other people is a beautiful thing, everyone sometimes wants to feel like they rule the world. And being able to rule a place like Sardinia even for a little while is definitely worth a go.
May wind be with you,
Zuza
facebook.com/ikiteit
ikiteit.wordpress.com
instagram.com/ikiteit