TAKE YOUR SURF GAME TO THE NEXT LEVEL
Since launching last year, the WAVE SST has quickly built a reputation as one of the best dedicated surf kites ever designed. Amazing tracking and downwind drift, responsive handling even when fully sheeted out and bomber Slingshot Surf Tough Construction are just a few highlights of this amazing kite. Pair it with one of our four 2017 surfboards, each fine-tuned for different preferences and characteristics, and you have a setup to take your surf game to the next level.
Slingshot's 2017 surfboard lineup is clean-cut, comprehensive and artfully crafted by legendary designer and shaper Tony Logosz. Featuring four boards that cover a broad spectrum of uses and rider profiles, this lineup makes picking the right board a matter of simply asking, what do you want your board to do for you?
An all-around short board for every condition? Check out the 2017 Celeritas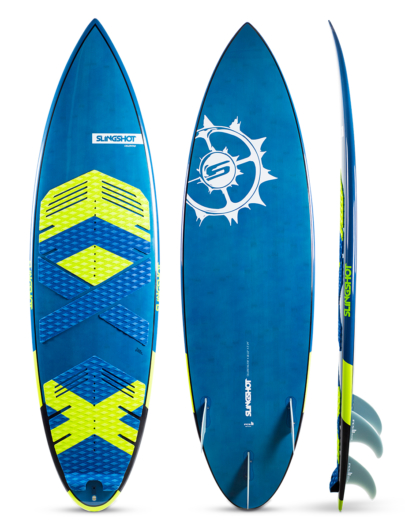 A board built for speed and serious waves? Check out the 2017 Tyrant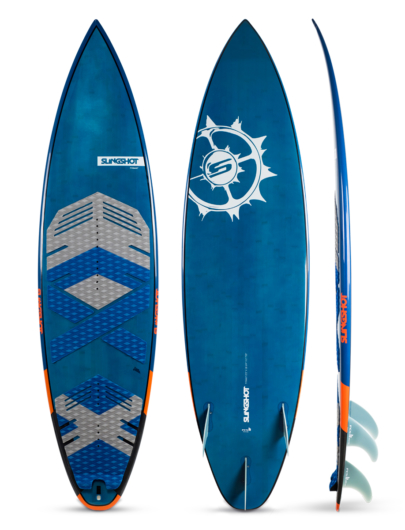 A progressive board designed for freeride, freestyle and slashy surfing? Check out the 2017 Screamer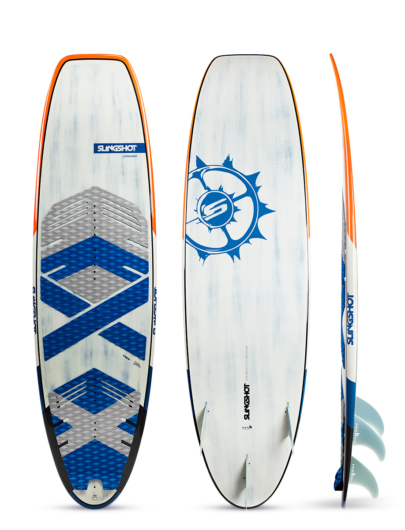 A modern shape that will give you increased range and excels in marginal conditions? Check out the 2017 Angry Swallow