This was my 3rd consecutive year going to Alaska. It is one of my favorite places for snowkiting and snowboarding. It has been so awesome to see the sport grow and to ride with the best snowkiters worldwide over the year. This has helped me push my limits even more on gliding and going into new terrain.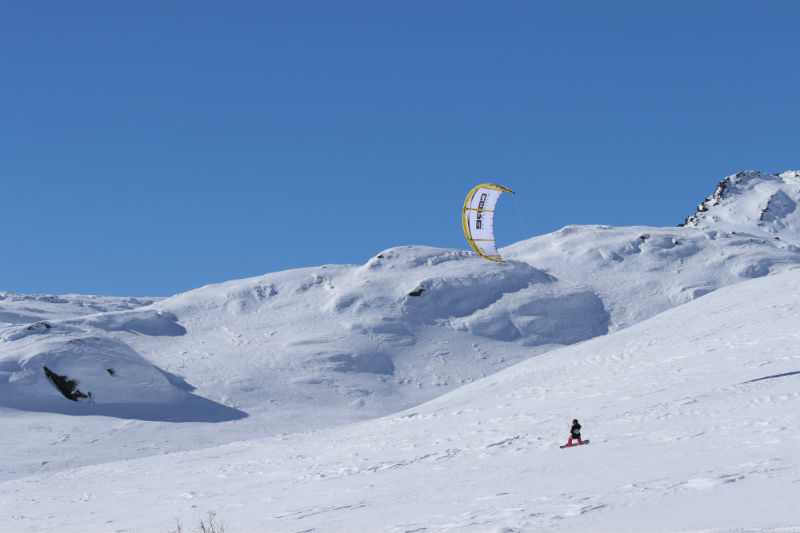 We got really lucky this year and were able to enjoy some bluebird days at the beginning and then some epic powder days towards the end of our trip.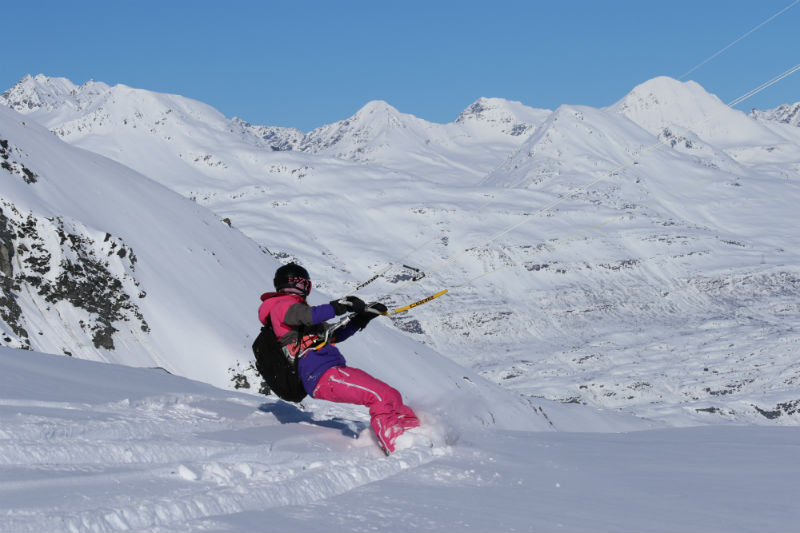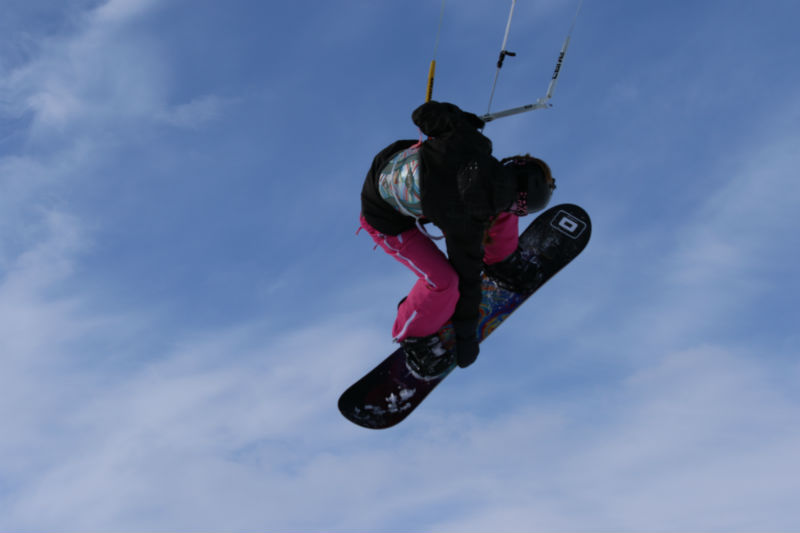 We always arrive at the end of March which is the best time of the year for Alaskan snowkiting and it is always fun riding with friends and meeting new people during Snowkite Jam Alaska and Thompson Pass Snowkite Festival which I highly recommend attending!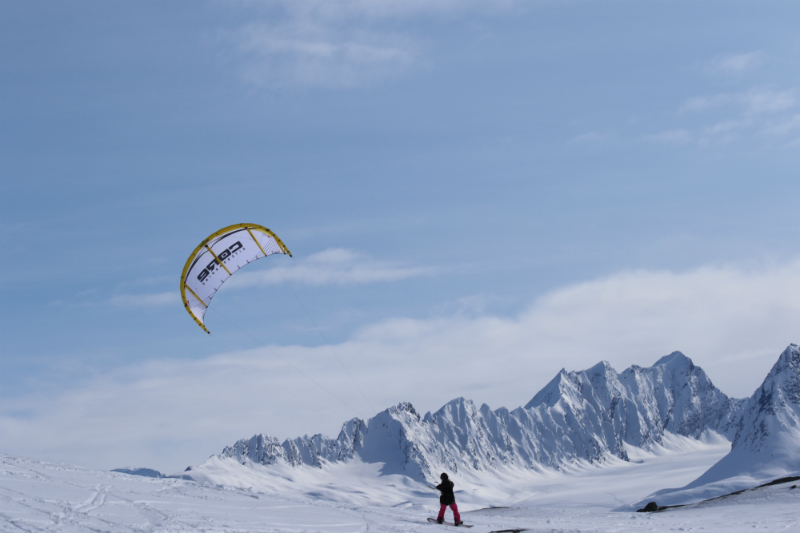 Alaska is place where anyone can snowkite, it all starts in beginner terrain then, when you're feeling confident, it moves into smaller hills and if you think you have what it takes there are some really big steep faces that are climbable with your kite. From there you have the ability to park your kite and make turns down the mountain or get some speed, put your kite at 12 and go for a glide if you like to fly…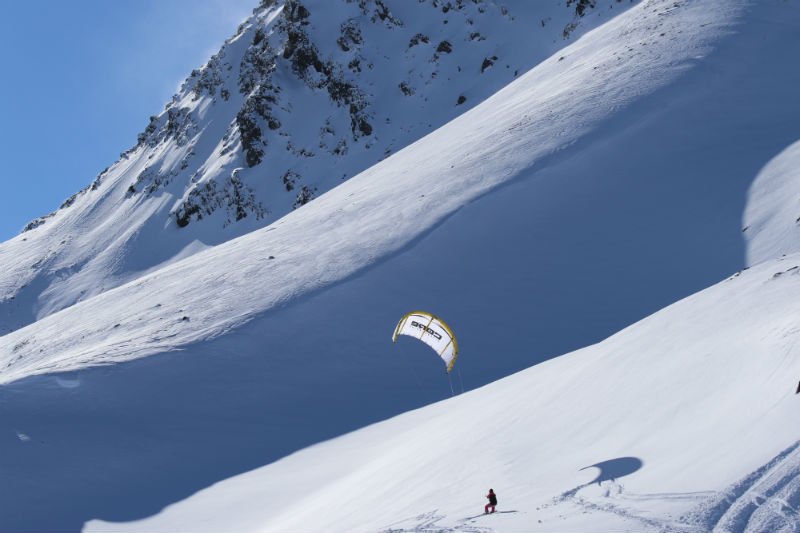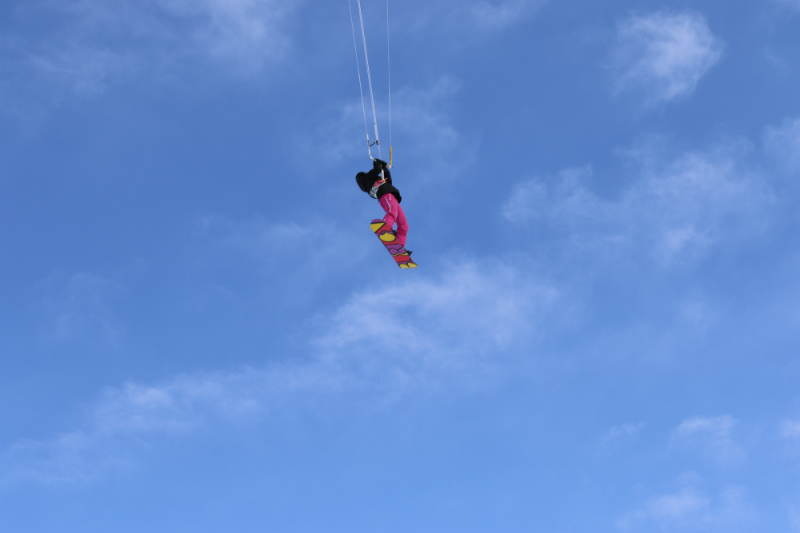 This year we were super happy with the turnout for the women's clinic for the 2nd year in a row. Along side Jennie Milton, Laurel Eastman, and Laurel Fullerton we helped AK women get out snowkiting and it was super inspiring to see everyone do so well. Hope to see more ladies in the sport next year!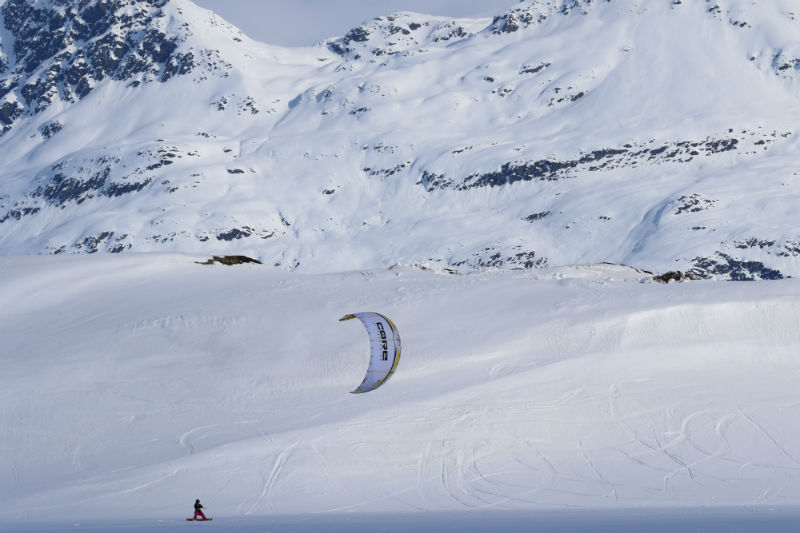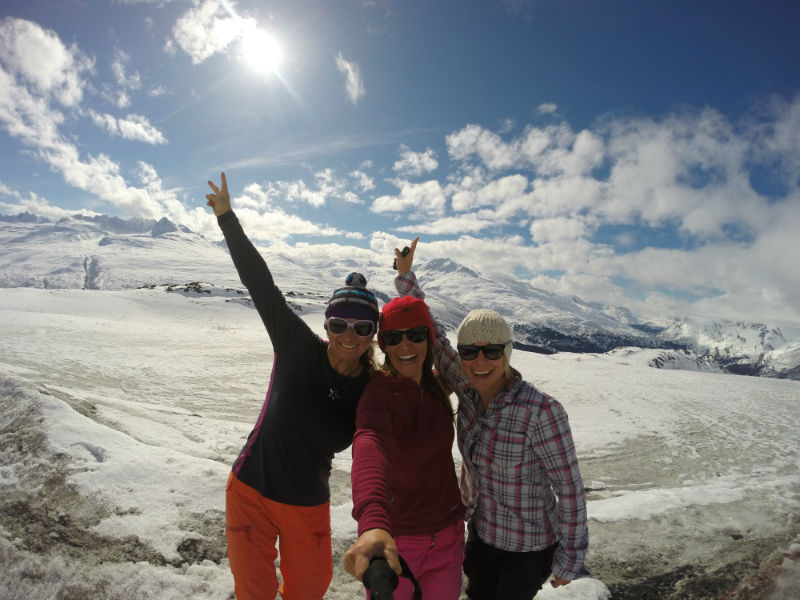 If you want to go snowkiting in Alaska make sure you have all your backcountry gear and know how to use it along with some other helpful items I recommend:
– Probe
– Beacon
– Shovel
– Climbing harness (in case you fall into a crevasse and need rescuing)
– Good snow clothes (preferably Goretex and bibs are super nice too)
– Extra pair of gloves
– Down jacket
– Sunscreen
– Lots of Water and snacks
– Hand/toe warmers make it more enjoyable on the cold days
– Snowshoes or Skins for climbing mountains on no-wind days
– GoPro (to show your friends back home how cool you are…)
Raquel
All photos: John McCabe
facebook.com/raquellimakiteboarding
instagram.com/raquellima808
snowkitejam.com
facebook.com/snowkitejam