The R&D Team at Switch (which includes kite design maestro Bill Hansen) have announced the arrival of a new, innovative short bridle system that's built to replicate the look and engineering of a spider's web, no less!
The Spider Bridle is part of the new Nitro5 kite which has just been launched. More from Switch:
"The upper 'spider' portion of the bridle stabilizes the mid-to-shoulder areas of the kite while simultaneously controlling the wingtips, limiting flaring and oscillating movements. The lower portion optimally positions the front tow point for de-power and turning. The 'Spider Junction', where the two portions meet, allows the kite to tip with no change in the load distribution along the leading edge.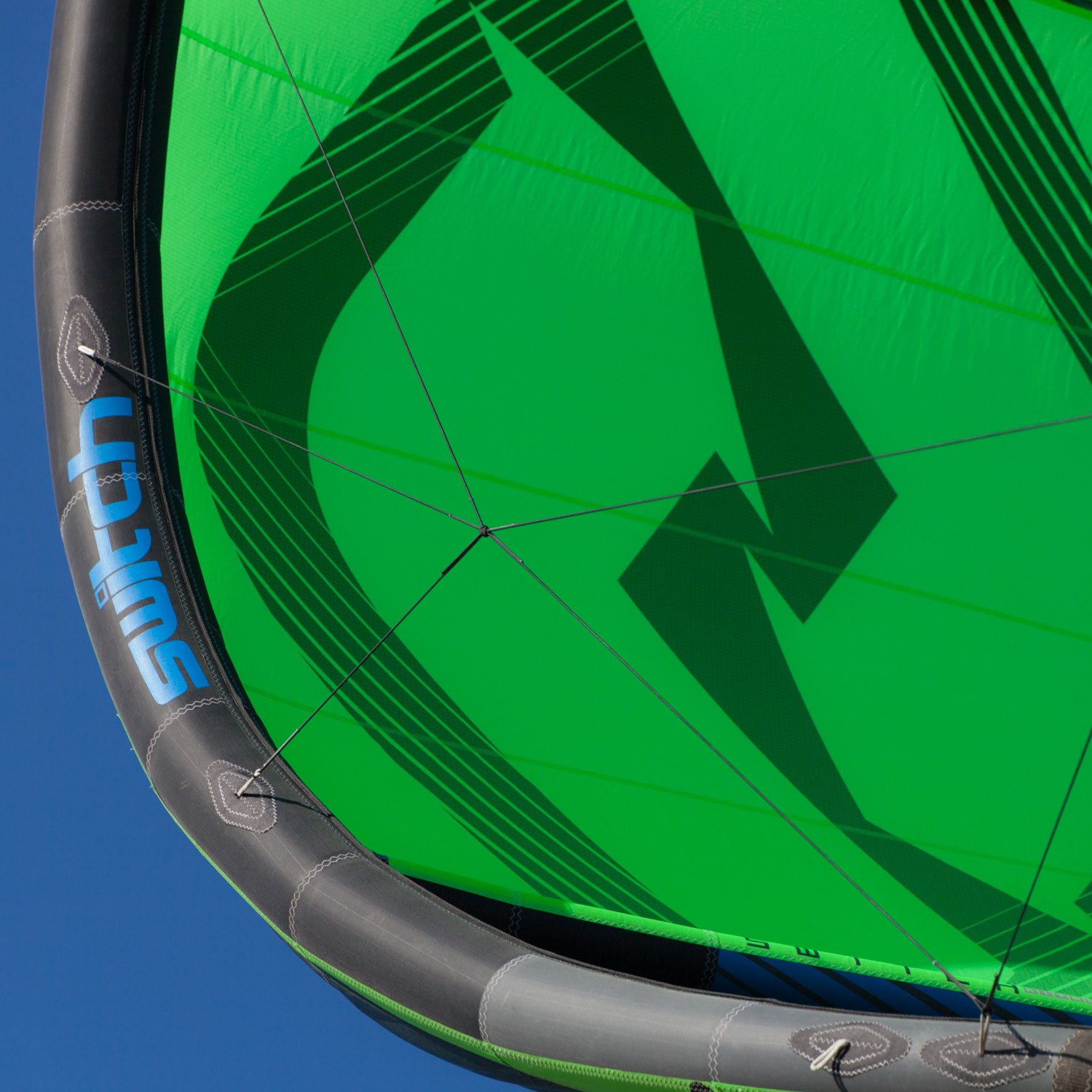 "The result is smooth de-power, fast turning, lower bar pressure and consistent rear line tension for control sheeted out. Re-launch is improved and tangles are eliminated. The Spider Bridle has unlocked the true potential of the Nitro series.
Our high performance freeride machine, the Nitro5, is expected to be a sellout hit for those wanting to enjoy massive big air tricks. The kite will be available online only at www.switchkites.com with sizes and prices ranging from US$657 for a 7m & US$829 for the 16m."
Check out designer Bill Hansen discussing the all-new Spider Bridle below…