Slingshot Sports is pleased to announce the addition of SENSI GRAVES to the Kiteboarding, Foil & Wingsurfing Team.
Sensi first started kiting full time while coaching at Real Watersports. Real, at that time, was a mecca for riding boots and hitting slider park features.
She naturally fell into that discipline and has spent the last 8 years chasing slider parks around the world. Her newest passion is now Wing Foiling.
"Sensi is an inspirational role model, badass kiter and Hood River local." says Sam Light Slingshot Team Manager,
"She ticks all the boxes and we are delighted to welcome her to the team!"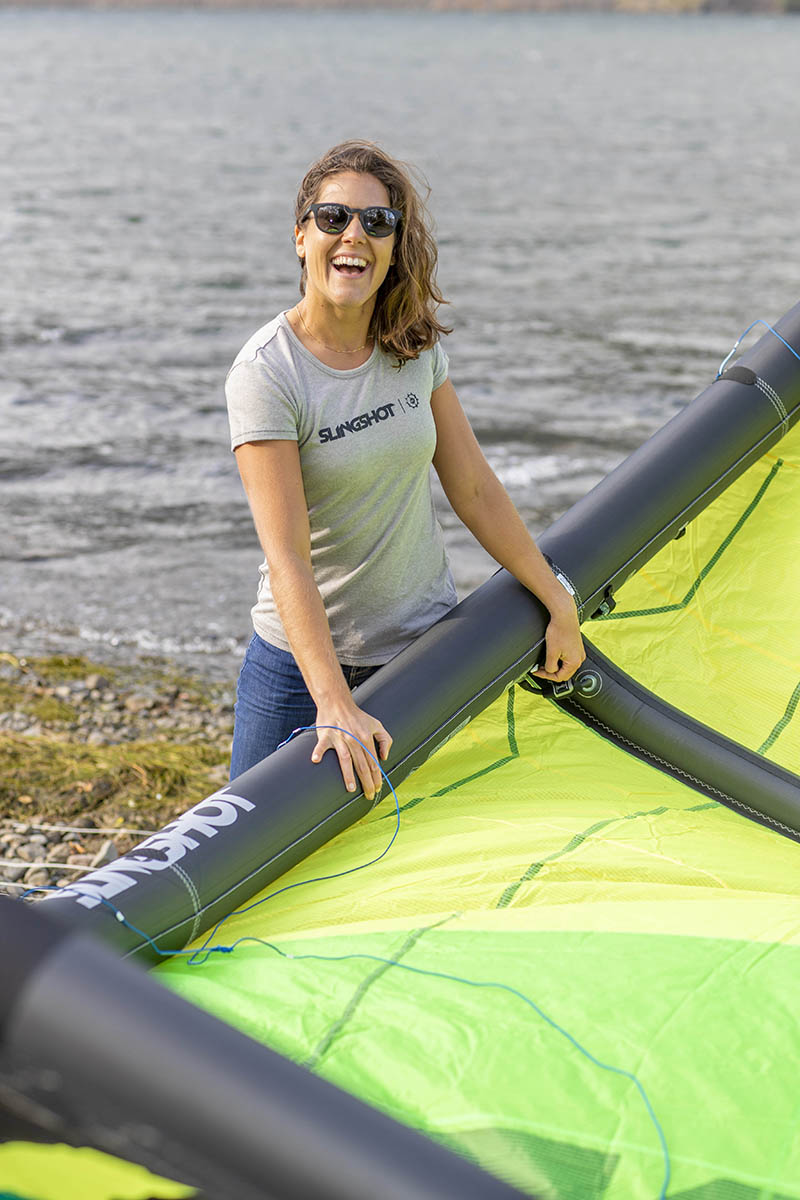 Sensi Graves is a professional kiteboarder, entrepreneur, speaker, kiteboarding instructor and women's empowerment coach.
She has competed professionally over the last decade and regularly places in the top three at some of the biggest international kiteboarding invitationals. She garners continuous coverage in kiteboarding magazines, and leads women's kiteboarding retreats worldwide.
"I'm thrilled to join the Slingshot team because they're a locally-based brand that I've always looked up to and admired.
I have close ties with the brand, and they were a natural first choice when it came to looking for a new partnership. I'm stoked to represent the home team here in Hood River and get on the water on some great gear!" Says Graves.
WELCOME TO THE SLINGSHOT TEAM SENSI!!
Photos: Richard Hallman