Imagine the wind on your face, the warmth of the sun making you squint towards the blinking stars on the surface of the ocean that stretches out for miles and miles in front of you. All you can see is turquoise blue, and little white dots on the horizon, that grow as you approach them and rise towards the sky, only to wrap around themselves and appear as the spectacle of beautiful, barreling waves that have traveled for unimaginable distances, demonstrating the perfection of nature. They are inviting you in to play…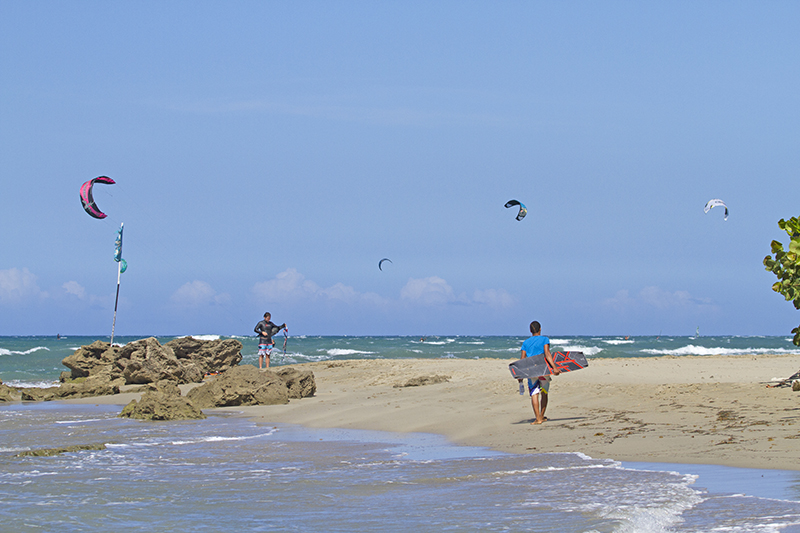 Occasionally, the random turtle or manatee playing in between the waves in front of you brings it all together and in to a humble perspective. Now and again there's another human being in the vicinity, and they are sharing the exact same moment in life… the moment of pure passion and exhilaration of doing what they love the most – and this is the Uncharted Kite Sessions crew, adventuring down the coastline of a Caribbean island.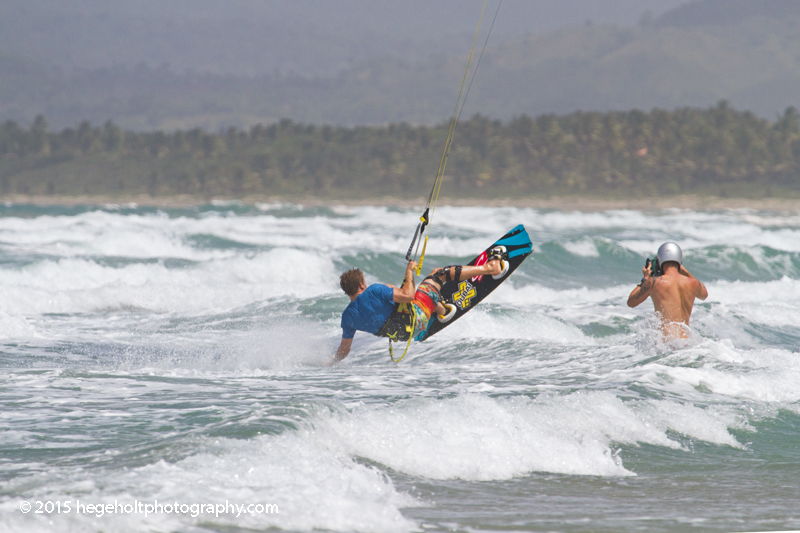 The group is being shepherded by the world champion. And yet another legend has just spent the morning inspiring and motivating them to take it to the next level. Framed by palm trees and miles and miles of windy golden beaches, it is the dream of a kite addict.
Canadian Andreas Lagopoulos (42) found kitesurfing years ago when the sport was still in its infant years, and at the time he had no understanding of what the newfound passion would mean in his life. From the moment the kite launched into the air, there was no doubt that this introduction to a new drug had set him on to a new path of passion.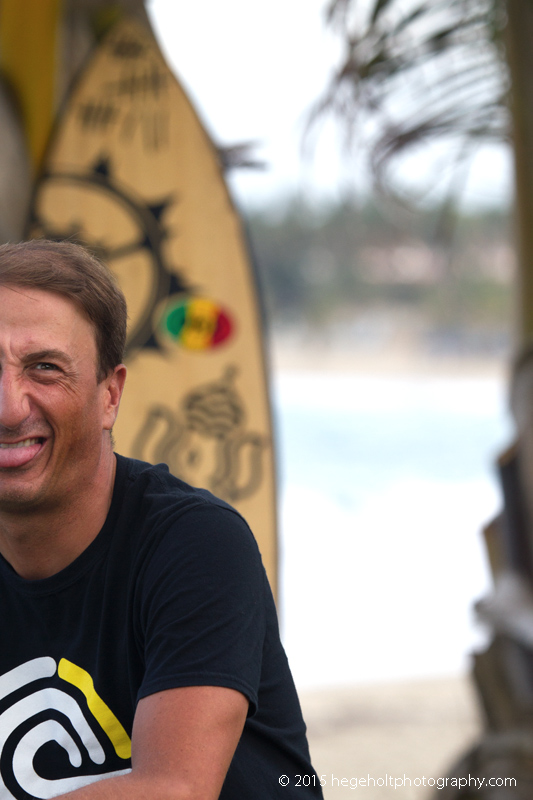 Little did he know that a kite vacation in Cuba would not only force him onto a new path, but also completely change his understanding of life and the content of it.
"I was, at that time, not even thinking about dropping my Montreal life to go live at the beach in the Caribbean. I had no idea of what was lying ahead of me. I was somewhat content without asking the big questions in life. I had in a way settled with my carpenter career and been taking off for as many vacations as I could to kitesurf".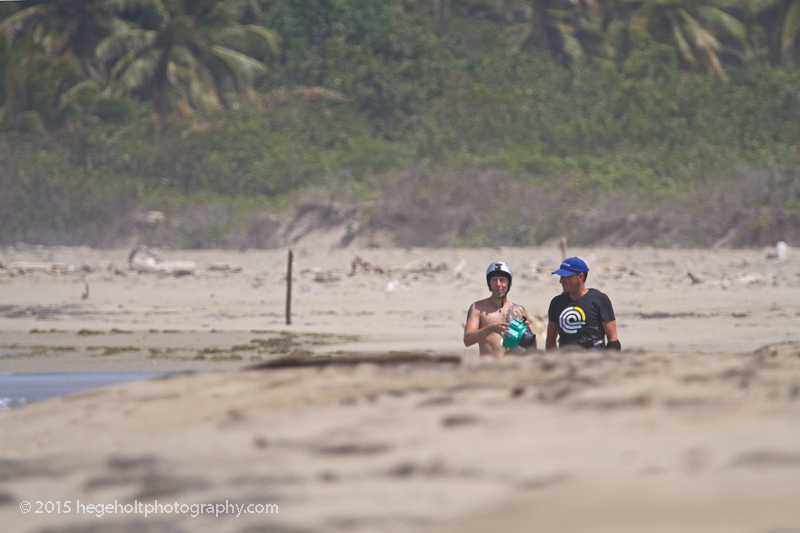 It was during the kite trip to Cuba four years ago that life itself had some opinions about the direction Andreas was to take…
"After an encounter with an unidentified fish in the waters of Cuba, I started feeling really sick. The fever was peaking at a high and I had a feeling something was seriously wrong when the pain that I had felt at first only increased in strength, to the point where I did not know if I could take it. I'm normally pretty good with pain, but this was insane. I have no words".
Andreas kept returning to the hospital, while physically deteriorating all the time. After being kicked out on his 5th visit (accused of a being a drug addict looking for painkillers) Andreas returned a week later in an ambulance, unable to feel anything from the waist down.
Unable to stand, gripping the walls, Andreas pulled his roll-away bed through the hospital hallways, refusing to miss the appointment for the long overdue MRI of his spine. With the MRI came the answer… There was a growth the size of a cantaloupe on his lower spine, and a massively infected psoas muscle.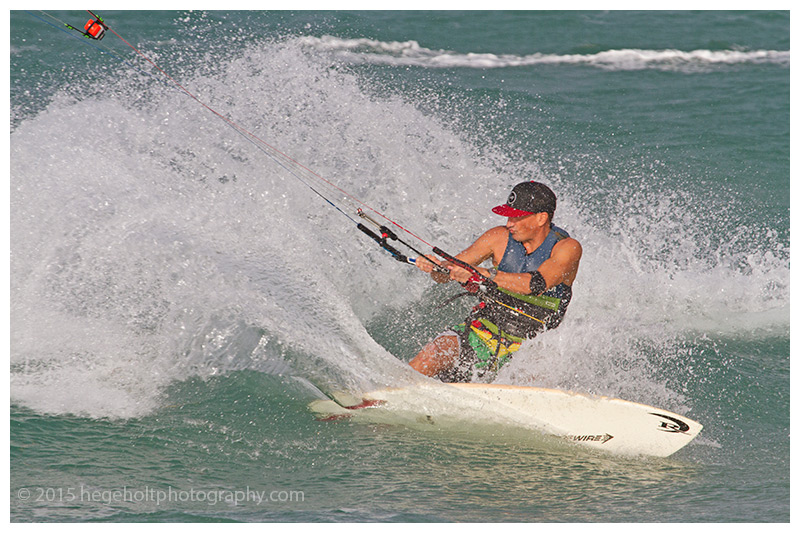 Andreas had no choice but to accept being hospitalized, but the doctors still could not find the reason for his illness. The next weeks would present themselves as a living nightmare for Andreas, with the illness progressing, leaving the lower part of his body paralyzed.
"It was total frustration. It is difficult to describe how I felt at that point, not finding any reasons or solutions for my fast deteriorating body. I refused to accept the conclusions of the medical crew, whose solution would have put me in a wheelchair for the rest of my life".
Witnessing Andreas' body shutting down so fast in front of their eyes, the doctors had come to the conclusion that Andreas' lower spine needed to be removed and replaced. At this point, no one was in doubt that Andreas' life was in danger if an answer and a cure did not rise to the surface. The only way to save his life was to replace his spine with an artificial one made of synthetic cubes.
"I would not accept it. I just would not. I had been presented with the fact that I had about 10 days left to live if not accepting the spine removal, which in my world meant I had 10 days to figure this out".
At this point Andreas had destroyed veins from being a human pin cushion throughout the last weeks, and having a tube connected straight to his heart to feed him the medicine he needed to stay alive did not help his motivation to keep fighting.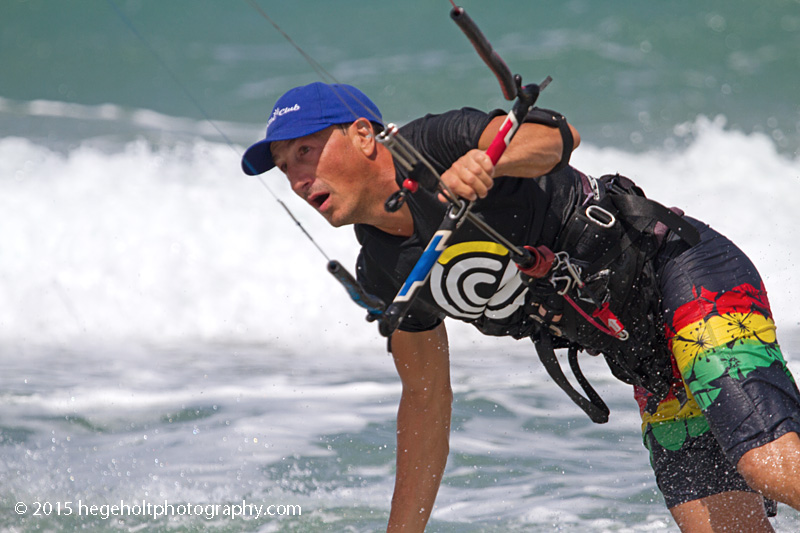 Finally they found the reason for Andreas' condition: a rapid and aggressively spreading Strep Pneumoniae bacteria traveling up his spine. The major growth that was detected on his spine was crushing Andreas' nerves and threatening his life. With this new information new hope was born. The anger, sadness and complete frustration of feeling helpless was, step by step, replaced by motivation. But the motivation came in a form of what years later would become his new life and future.
"The emotional rollercoaster I went through during my illness has changed me for life. I'm not surprised that it was the surfboard that eventually got me through. Finding the reason and the cure was just the beginning of a long way back to happiness. From the time my recovery started until the day I was back on the water life was anything but easy, and I have learned a lot as to how my mind works and how fragile we are deep down. I consider myself strong as an ox, but the depression still haunted me and nothing seemed to make sense anymore. Life had changed. Now what? All I could think about was getting back out on the ocean with the kite and my board. The board that had been my island in the middle of nothing and now carries one black line for each of the days I was waiting to get back out there".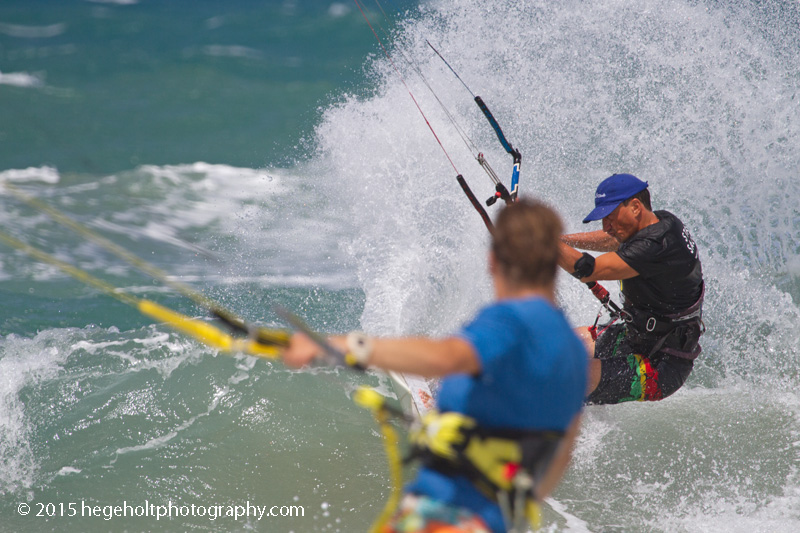 Today, Andreas looks back at the memories of the first session in Cape Hatteras after his accident and remembers smiling and laughing uncontrollably while looking at his friend Justin thinking that this had to be the ultimate happiness. The joy only lasted for as long as he was on the water, and when back in Montreal there was no doubt left in Andreas' mind.
"I had to be on the water. I just had to. My mind and my life suddenly were all about kiting, and I hated being back in my old life in Montreal and my carpenter world. I realized I had never really enjoyed my profession. My life had been filled with sports and adventures in between what I had been taught and trained was the "real life". There was no going back after this…"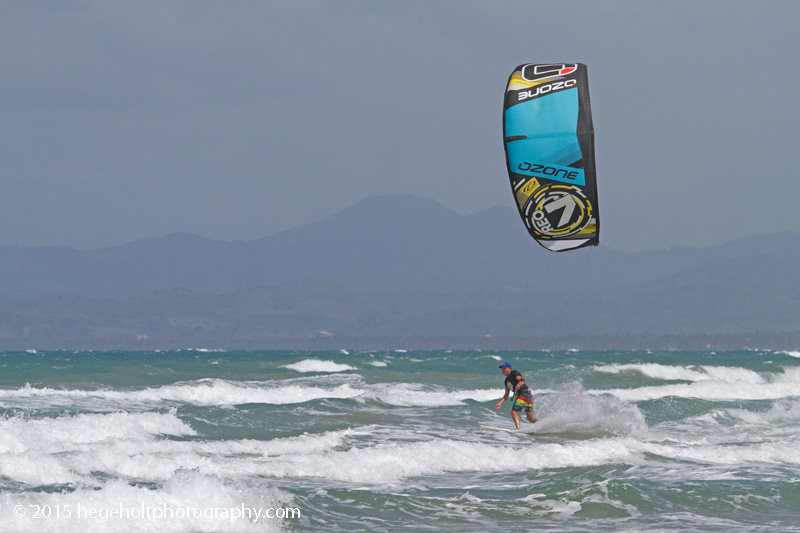 During his recovery Andreas received amazing support and help from a fellow watersports fanatic and 2 times Olympic windsurf medalist Michael Gebhardt. Michael (Gebi) had already come far in his professional life as a mentor in nutrition and health, and turned out to become more than a friend helping a friend. Ideas started rolling and small steps started taking shape towards what this summer was launched off the beaches at Andreas' new home in Cabarete in the Dominican Republic.
"I can't express how thankful I am for what Gebi did for me. Apart from the straight up physical help he provided, having a friend caring and taking control in my recovery and improvement created a special bond between us. He would persistently call me every day to check up on me and help me further along the way."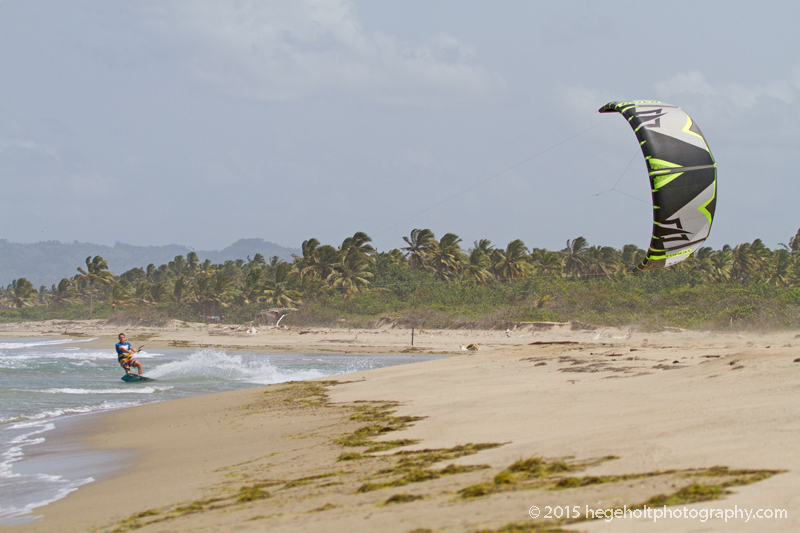 "When we started exploring the ideas of kite clinics with the biggest pros out there, I started feeling really good. We tested the concept with some small clinics and I finally launched the company Uncharted Kite Sessions this summer. Michael is still involved with coaching for our guests, but our paths have taken different professional directions that kind of support all of the things we believe in. Michael is deeply dedicated to his company Natural Health Mentoring, which indeed was a part of my recovery back to health. I am a lucky man…".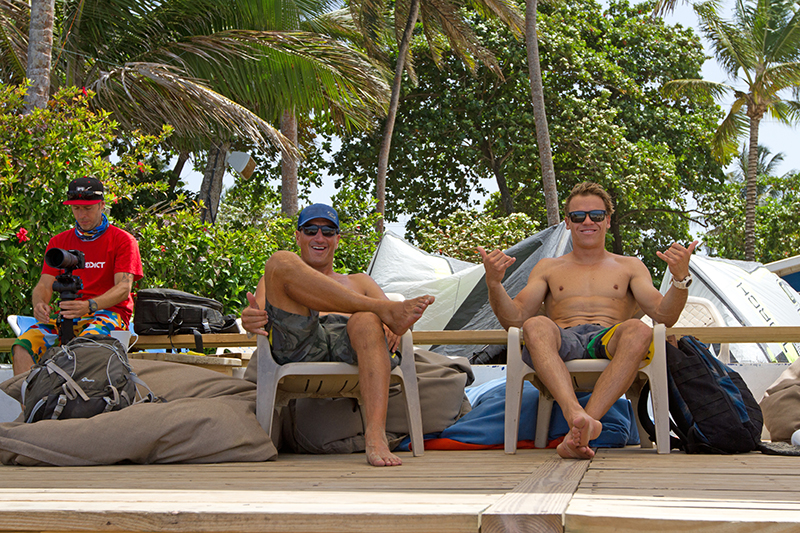 Now 100% healthy, Andreas believes the sky is the limit for Uncharted Kite Sessions, bringing a new concept and angle to exploring the passion of kitesurfing on the finest beaches and waters of the world, with the finest handpicked and highest rated kitesurf professionals to take care of the guests.
"The concept is all about passion. It's all about adventure and exploring, while learning from the best and having all your needs taken care of along the way so all you have to do is think kitesurfing".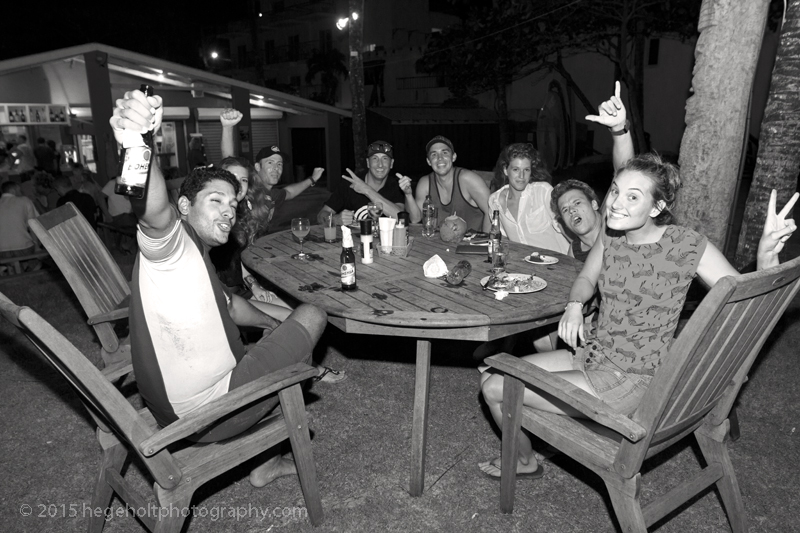 Uncharted Kite Sessions kicked off in the Dominican Republic this summer with none other than world champion Kevin Langeree. Now they've set their eyes on a number of destinations and professional coaches to take them to new levels of kitesurfing passion and experience for as long as the wind will blow.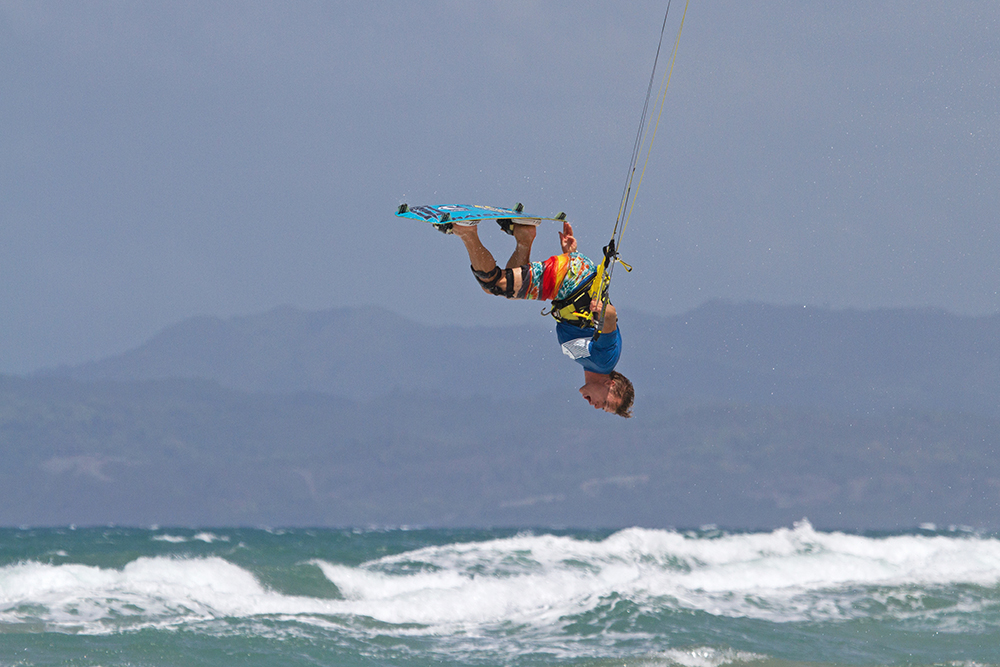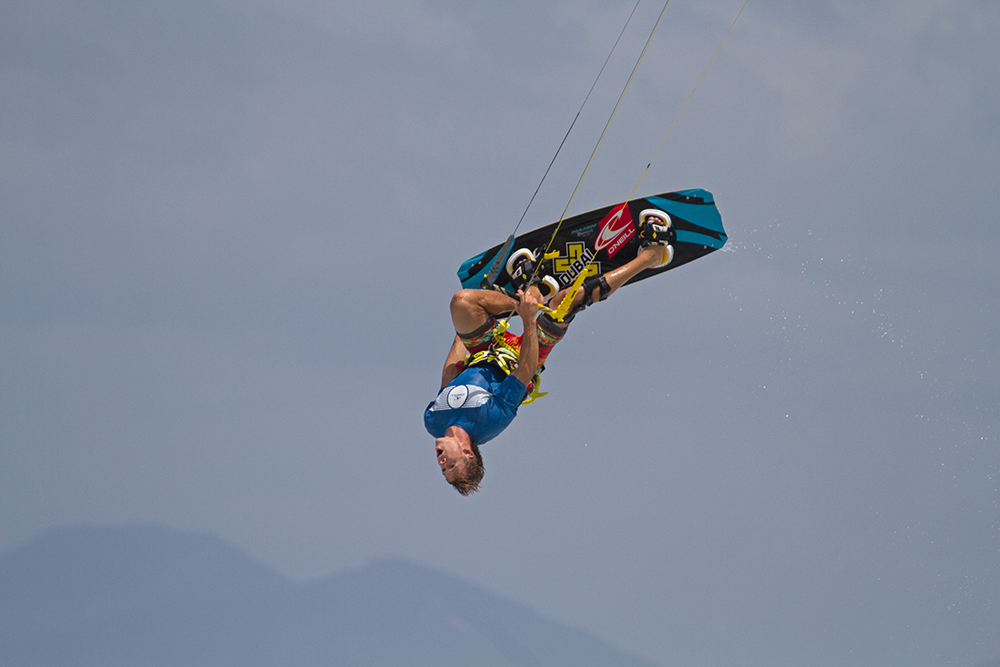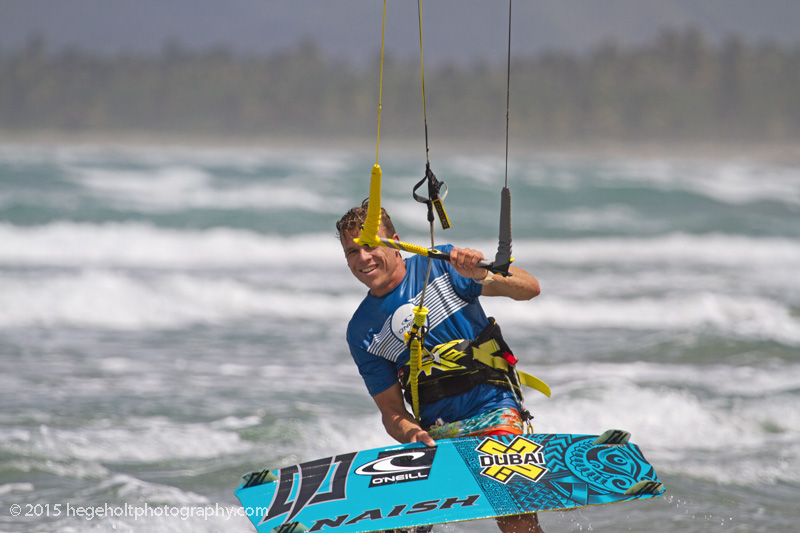 The next round of kitesurfing adventure travels launches in Brazil in October, with wave world champion Mitu Monteiro and up and coming world tour rider Sebastian Ribeiro. Following that, Jalou Langeree, Gisela Pulido, Sam Light and many more amazing kiteboarders await, for a world tour of kitesurf passion.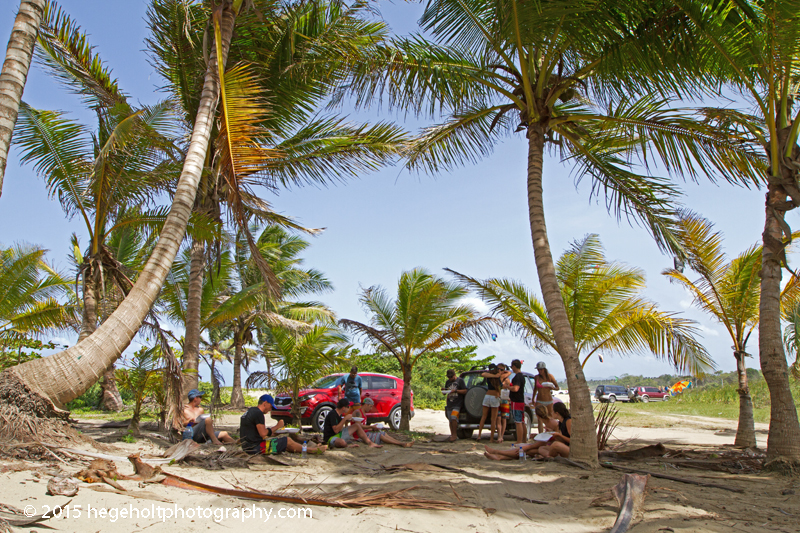 The Mission
"Our mission at Uncharted Kite Sessions is to give you the opportunity to live and ride with the best kite surfers in the world, at hidden gems you never knew existed. Places that aren't listed in travel books, and we take care of every detail along the way. Our mission is for you as a rider to experience the best of kitesurfing, with the best kitesurfers and the best locations in the world".
Upcoming destinations:
Brazil
Philippines
Cuba
…and many more.
Visit the website for more information: www.unchartedkitesessions.com
Text: Hege Holt/DreamBuz Media
Photos: Hege Holt/Uncharted/EyeFly Films
Video (below): Eyefly Films/Oli Dadswell