If you're looking for a kitesurfing holiday with a difference, then Planet Kitesurf Holidays has you covered. Because as well as offering straight up kiting trips, they also like to give you something a little bit unique. Here are some top options for your next kiting trip.
Kite cruise
Love kitesurfing but get a little bored of waking up to the same few spots every morning? Then why not change your location every day on a luxurious kite cruise? Based on board a catamaran in Croatia or Greece, or even a traditional gulet in Ibiza, you'll spend the days kiting at various locations offering a range of conditions.
You can dine and enjoy a night on the land in various resorts then its back on the boat to travel overnight to a new location.
Kite cruises are available in stunning locations like Egypt or the Grenadines. Just imagine waking each morning to a new vista of palm fringed beaches, vast lagoons and world class kiting spots. With specialist crews and guides taking care of your every need, this is a next level kitesurfing adventure.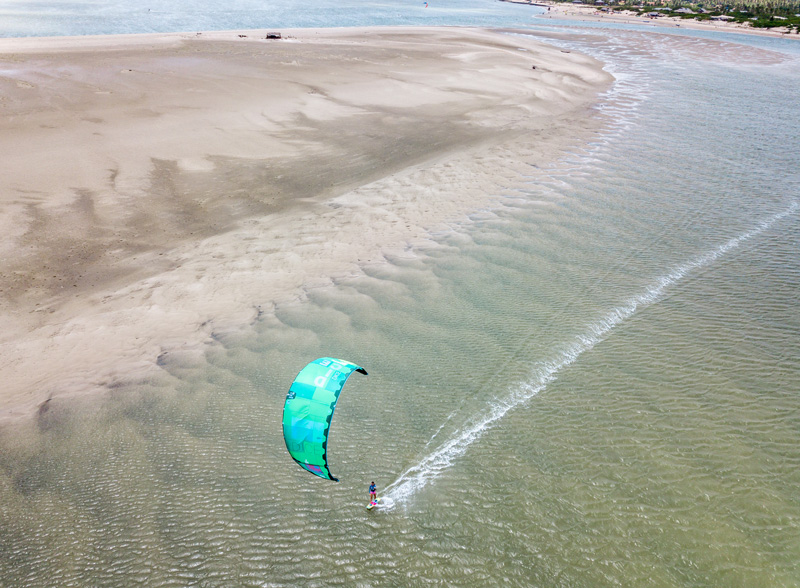 Downwind trips
Imagine discovering the Brazilian coastline only using wind power. That's what you get on a Brazil downwind adventure. Supervised by professional guides, you'll start at a defined point on the coastline, then travel downwind during the trip. Each night you'll make land and stay in a selection of hand-picked eco lodges, resting your muscles and making new friends before you take to the water again in the morning.
Like any kind of touring adventure, the constantly changing landscapes, conditions and people make your holiday feel extra special. You'll feel like you've been away for months, rather than days. Plus, by the end of the trip you will have made amazing improvements in technique without even really trying. In fact, you'll feel strange being off your board.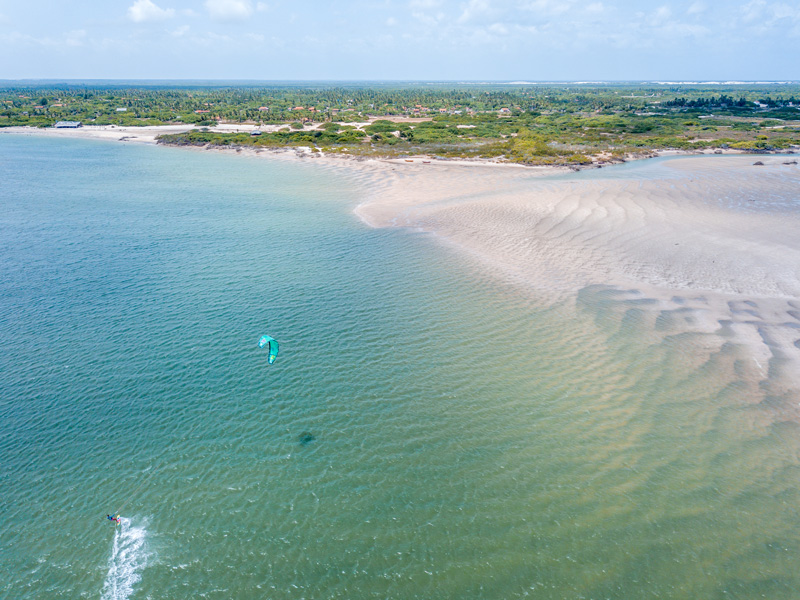 Kite foiling
One of the newest and most popular kitesurfing variants is kitefoiling, and it's something we really recommend that you try. It's essentially the same as regular kitesurfing, except your board is fitted with a large fin which lets you raise the board out of the water when on the move. You can be up to a metre above the surface of the water, almost gliding without the splash and spray. It's an incredible feeling.
Here at Planet Kitesurf, we offer kitefoiling adventures in some of the best locations around the world. You can enjoy deserted flatwater lagoons, exotic locations and world class tuition. So, if you are looking for something a little different then this could be it.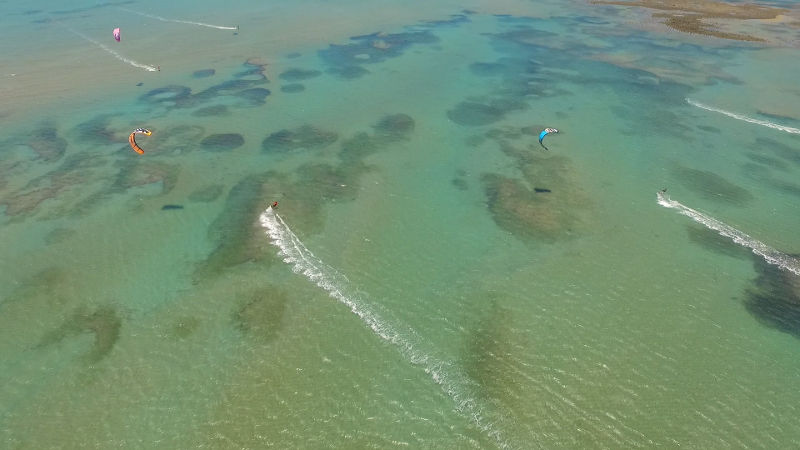 Kitesurfing and yoga combination
Looking to improve your kitesurfing technique but want a holiday where you work on your mind and body in perfect combination? Then why not spend your mornings grounding yourself, stretching your muscles and freeing your mind from worry before heading out to get in the zone on the water?
Yoga helps to build your core muscles, which will really give your balance a boost. So, as well as waking up your spiritual side, you'll also be working out muscles you never knew you had. Check out our five-day kiting and yoga experience in Dakhla, Morocco for the ultimate full body and mind work out.
Ready to start planning a unique kitesurfing holiday? Check out Planet's guided trips here or contact them to chat to an expert!