The first VKWC competition is over and I think all the riders are tired after long days at the beach on the coast of the Sahara. Morocco is a cool place to be, but after many days together and competing, it's nice to finish. This competition was long as we had to do trials in all disciplines.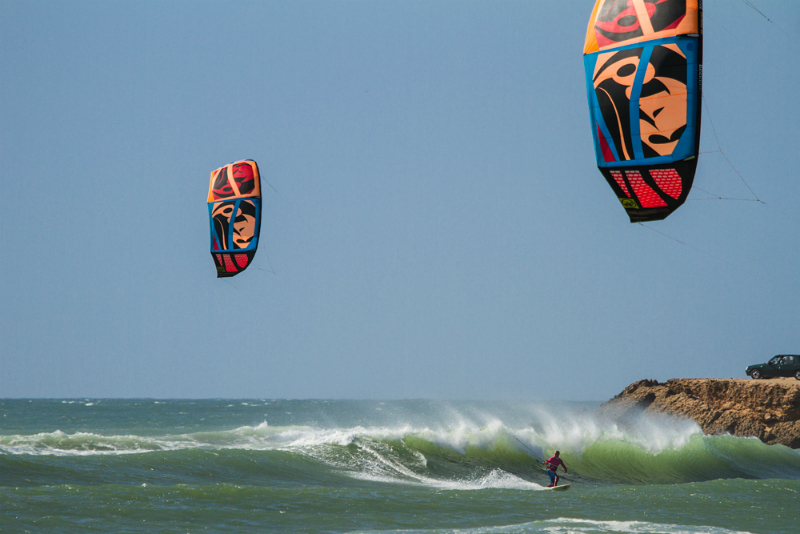 We did trials in freestyle, waves and Big Air and they managed to finish all the disciplines within the main event. They've been long days, but it's fun to be back in the game.
We all know they change the competition a lot. It's not PKRA any more, but VKWC. A lot of changes, some good ones and some not so good ones, though I think they know what to work on for the next one to make it perfect.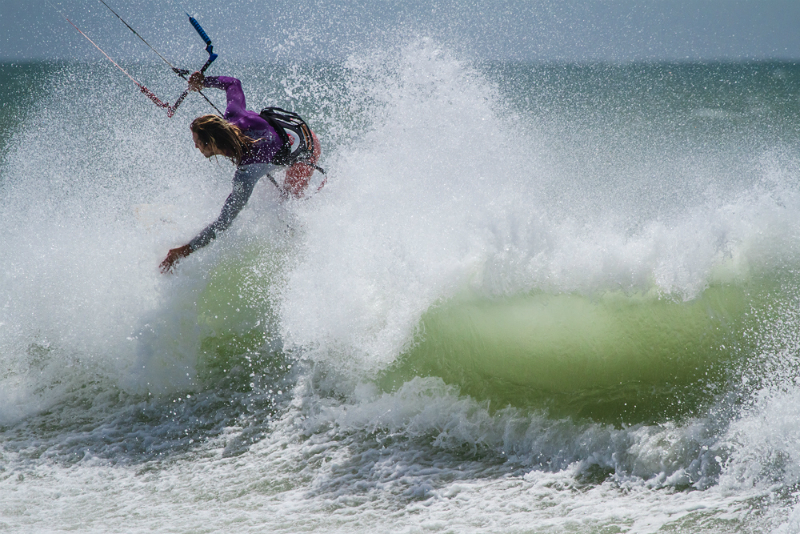 In freestyle, the level was really high and it was hard to qualify as there weren't that many spots left after all the free entries were handed out. Injury wild card, local wild card, last year wild card etc… I dont know how many wild cards there were but it was a lot for sure.
From my team, Jerrie van der Kop managed to make it into the top 5 in the qualifiers, and with this result he was into the main event. It's a crazy level in the qualifiers, so Jerrie did a great job to manage this. There were a lot of good riders that did not make it into the main event, so thumbs up for Jerrie. Jerrie now has a spot for the next event on the VKWC, so I think he got 10 kg lighter… or was it 10cm shorter or longer. I can't remember!
For the girls it was also crazy. Only three free spots in the main event for twelve girls. So thumbs up for the girl in the main event!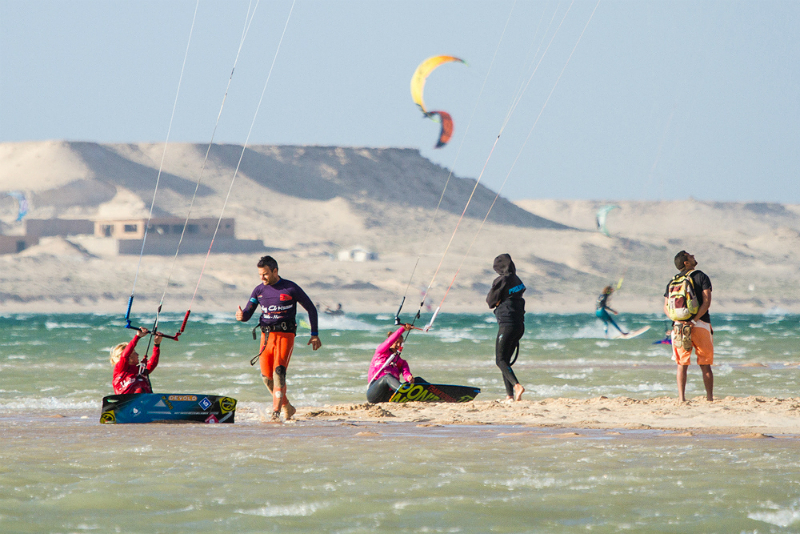 The Big Air and wave riders also had to fight to get into the main event. From my team, Italian rider Tony Chili made it in the waves, together with Soufiane Hamaini from Morocco. They both got 9th position. I ended up 4th in the waves after a long day. Next time let's hope we all manage to be No1….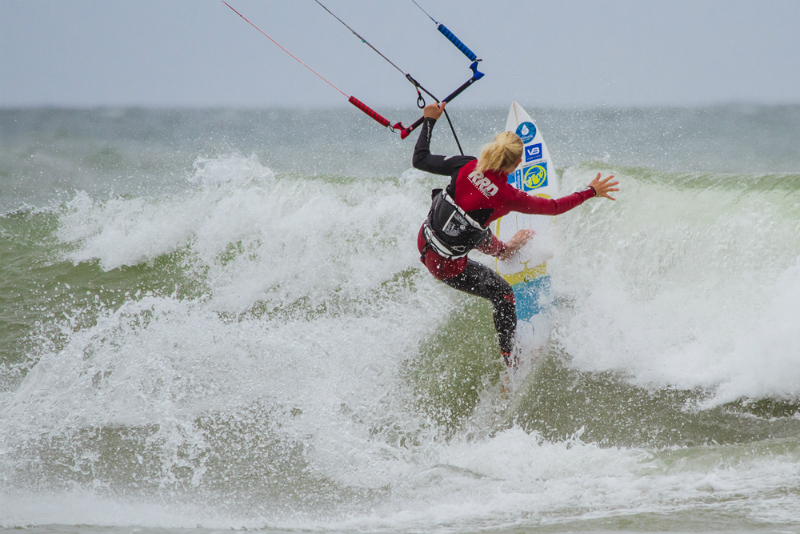 Myself, Jerrie and Javier Fernandes Palos from Spain were also competing in the big Air and we all managed to get into the main event.
Jerrie was riding his Obsession Pro and was doing great in the competition. We were all hoping to see him in the final but he got knocked out in the quarter finals. Javier and I are wave guys so it was an easy choice for us to choose the Religion. Religion is a wave kite but I have to say I also got some Big Air with this one. I also managed to get to the quarter finals and I'm happy with this result. It's been fun to be back in the water doing big airs. It's been a while, so let's get back on this again…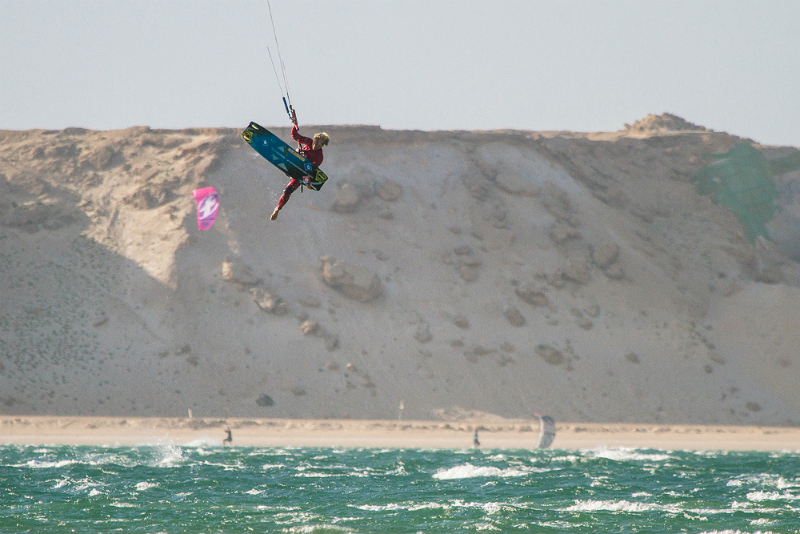 Javier also managed to pass through his heats and I have to say he deserved a prize for good spirit and a happy attitude. You will get one from me next time I see you, Javier. Keep it up.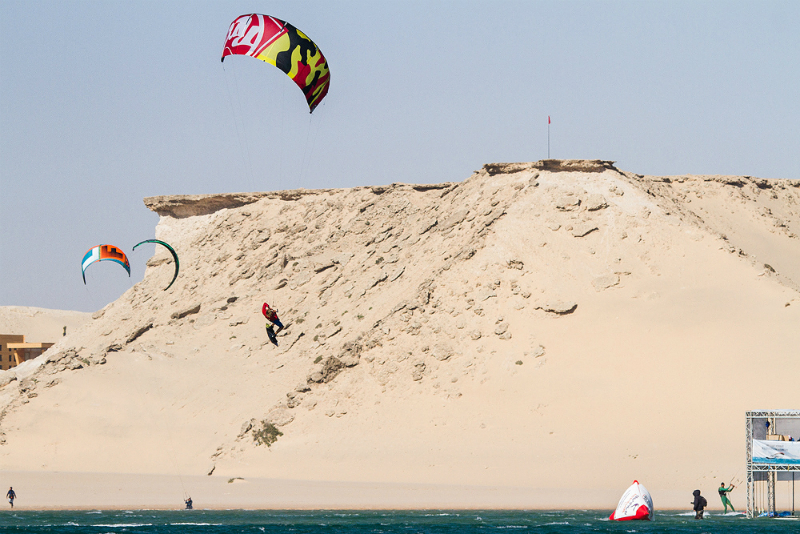 After the competition, Jerrie and I went kiting at the famous speed spot they have in Dakhla. It's the perfect spot to do freestyle, and now I understand why it's a paradise for the freestyle guys…
I was testing out Jerrie's Obsession Pro kite and I have only one thing to say – It was fun to be back on a C kite again with these perfectly flat conditions. I don't think the freestyle guys will have these conditions again, so I hope they enjoyed this crazy flat water!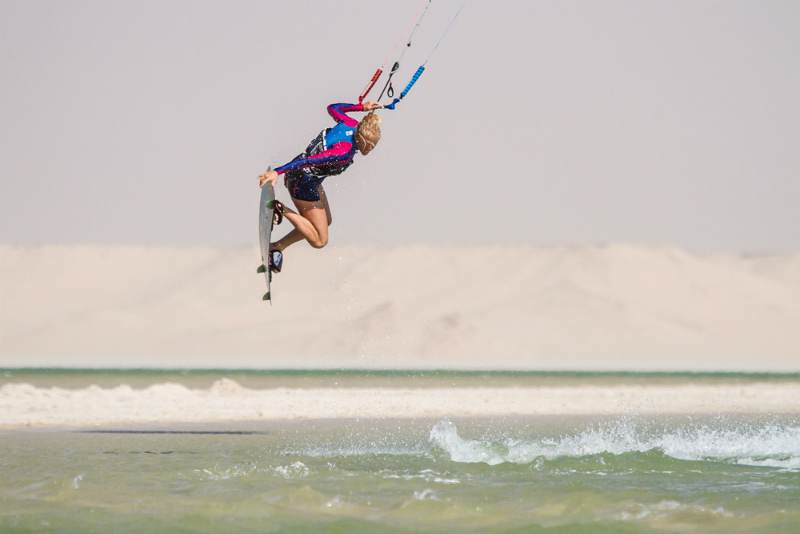 In the end, I just want to say thanks to Soufiane Hamaini for taking such good care of us and for letting us stay at Dakhla Spirit. It's an amazing camp with good people and a whole lot of fun. I met so many good people this time, so it's a bit sad to leave.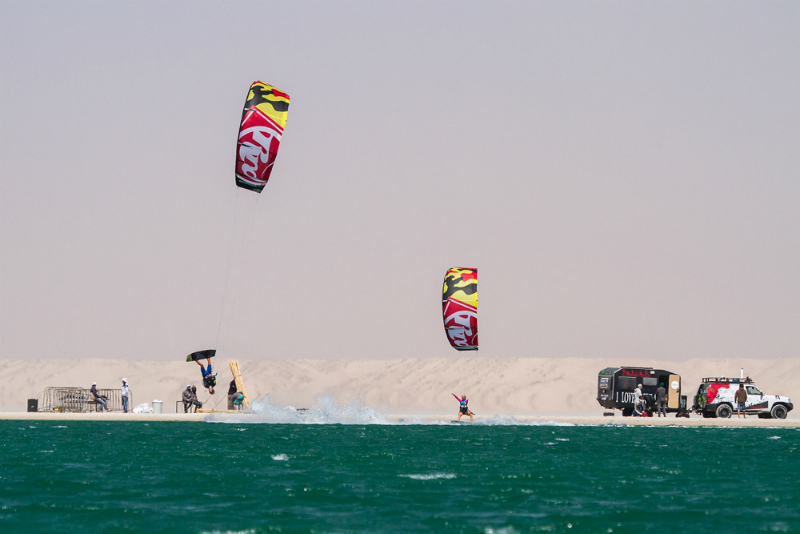 So congratulations to all the winners and everyone who took part. Dakhla, I'll see you in three weeks for a new girl camp…
Also thanks to Svetalana Romantsova for the trip. It never gets boring with you around. See you super soon. In fact, in just a few days… Russia here we come!
Kari
Photos: Svetalana Romantsova – instagram.com/romantsovaphoto