Planet launches new guided trips with Progression
For the second year in a row, Planet Kitesurf Holidays will be partnering with the team from Progression to bring you some epic pro clinics like no other! With five weeks split between Morocco, Portugal and Egypt, these clinics are hosted by two of the world's very best kite foiling instructors, Rob Classe (owner and founder of the well know Progression kitesurf instructional video series) and Danny (RRD team riders and professional coach). The clinics are designed specifically with foilers in mind and are best suited to kitesurfers who already own a hydrofoil or are able to waterstart and are up and riding along off the foil with the aim being to teach foilers new tips and tricks while improving technique and learning gybes and tacks.
First up – Egypt!
The first clinic will run in Soma Bay, Egypt from the 1st to the 8th of June. The clinic will be based at the four star Breakers hotel located right on the water. With consistent wind, warm water and an amazing watersports centre, there is no better place for a foiling clinic this summer. The wind in Soma Bay blows cross-offshore with a huge expanse of flat water that is perfect for foiling. Click here to find out more about the Soma Bay foiling clinic.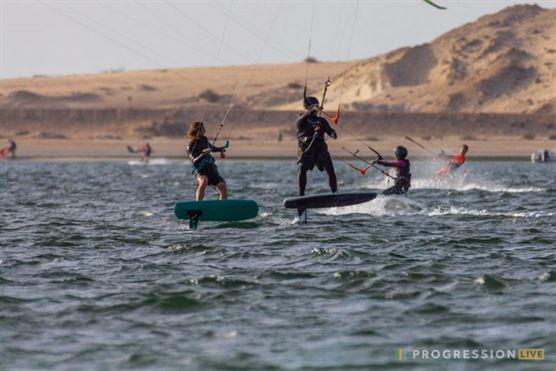 Next – Bring on Portugal!
Between the 7th and 21st of September the team will head to Portugal for the second year in a row to run two weeks worth of clinics. Their clinic last year was such a success, with 6 out of 6 days of wind, perfect flat water and heaps of learning that they just can't wait to return! The spot in Portugal constantly delivers amazing wind that builds throughout the day, as well as flat seas that offer the ideal foiling playground. This clinic is based out of Hotel FeelViana – a luxurious hotel, complete with an amazing spa and restaurant. This clinic is a great choice for anyone who wants to bring their non-kiting partner with on the holiday. The hotel has lots to offer and the nearby town is just waiting to be explored. Click here to find out more about the Portugal clinic.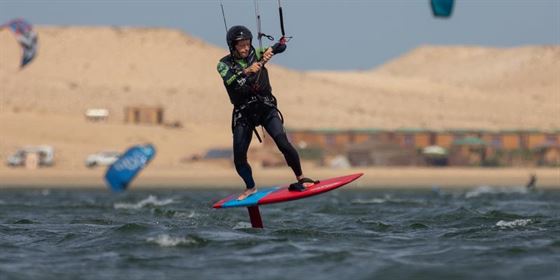 Last but not least – Morocco!
The final clinics will take place in Dakhla from the 5th to the 12th of October and again from the 12th to the 19th of October. Infamous for being one of the world's best kitesurfing spots, Dakhla offers flat water and string reliable winds. Dakhla's isolated location and vast flat water lagoon make it a great location for anyone that just wants to eat, sleep and dream kitesurfing. Dakhla Club will play host for this year's clinics. Located right on the waterfront, with a swimming pool, massage room and excellent full board restaurant, this accommodation really allows you to maximise your time on the water. Click here to find out more about the Dakhla clinic.