The international and very well known watersports resort Dakhla Attitude gets a new sister hotel at one of the best wave spots in Dakhla – the unique eco hotel, Westpoint.
The new hotspot will attract all watersport lovers and those who want to do it with an eco friendly concept. It`s located directly in front of the Atlantic and with its architecture it perfectly suits the natural surroundings. In addition to cottages which are constructed out of sandbags and wood, there is also an ecological seawater swimming pool, powered by the latest solar energy techniques.
For many years the spot of Oum Lamboiur has been a famous venue for World cups in wave kiting. Endless waves and perfect wind conditions offer everything for surfers and kiters to feel comfortable. In the future the hotel Westpoint will also be the host hotel for competitions like the GKA strapless and wave competition.
The hotel offers accommodation for up to 160 persons in 40 cottages. There's a main restaurant with a bar, the à la carte restaurant "La Mer", a seawater swimming pool directly in front of the main restaurant and a watersports center specializing in kitesurfing and surfing.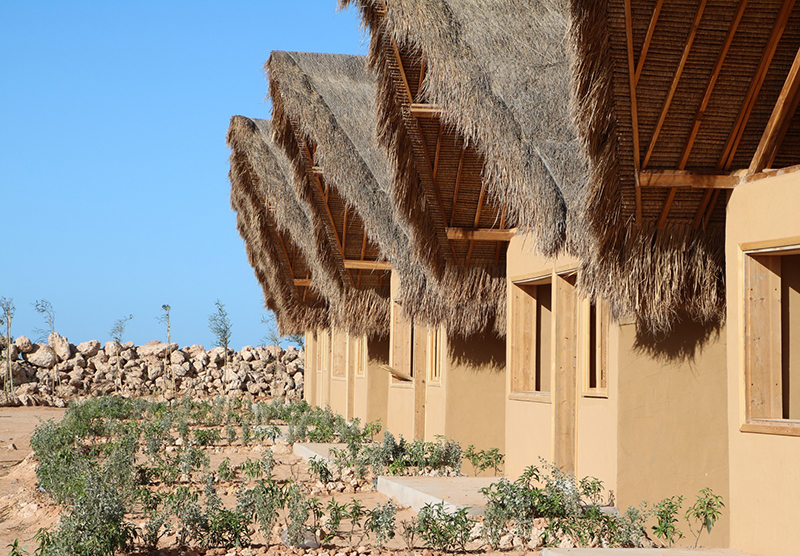 The Westpoint hotel benefits from the longtime experience of Dakhla Attitude (www.dakhla-attitude.ma) which was founded as the first and biggest hotel resort and watersports center in Dakhla. The price for a single room starts from €100 (double rooms are available from €150) per day including full board. Additional persons pay €40 per day.
Find all the information about the hotel and all its leisure possibilities at www.westpointdakhla.ma.
For booking enquiries:
E-Mail: [email protected]
Tel: 00212 (0) 661 665 867