I am so excited to share this video with you guys. In the spring of 2014, my good friend Jennifer Jones, local producer and photographer, approached me about doing a web mini series on four female professional kiteboarders living in the Gorge. She had realized that women in kiteboarding simply do not get as much exposure as the men. With this series, we're working to change that. And also highlight what enables each us of us to pursue our dreams and push our bodies hard; good, wholesome and local food, a positive mindset and connection to our community.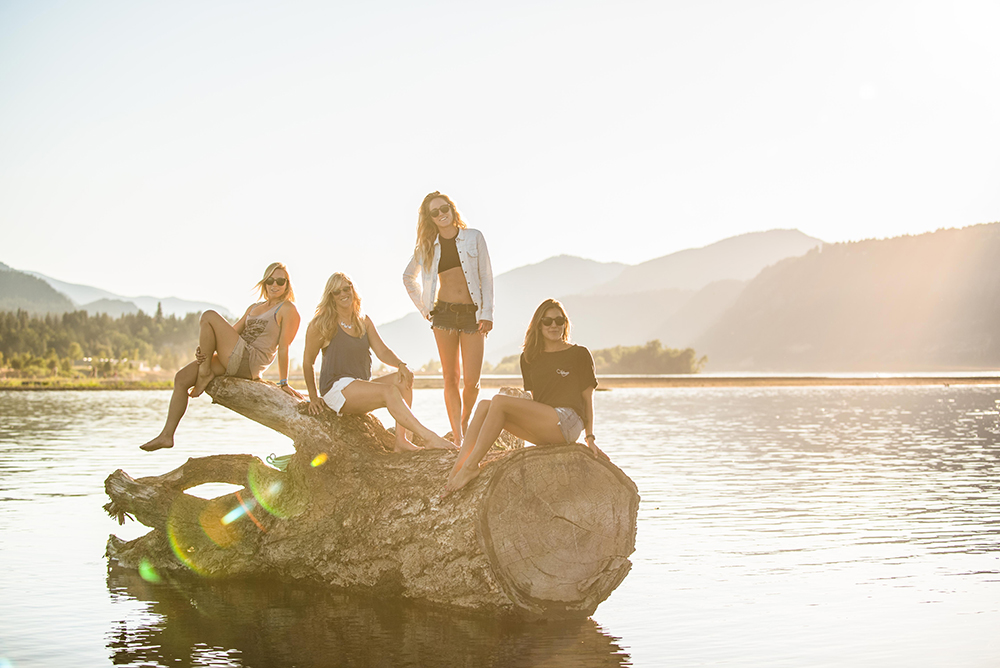 Colleen Carroll, Laura Maher, Lindsay McClure and myself were stoked to share the bright, vibrant community that we live and play in with the world and this year we've decided to do it again! Last week, you saw the premiere episode of season 2, starring Colleen Carroll. This week I'm delighted to share my "select".
If there's one thing I've learned in my time as a media kiteboarder it is to not assume that you have a lot of time. It's much better to work your butt off at the beginning of the trip and take advantage of every possible kiting opportunity than dilly dally around, thinking "oh I have plenty of time". Inevitably something will happen that will make you stressed as the end of your shooting window approaches. I did not heed my own advice this past summer.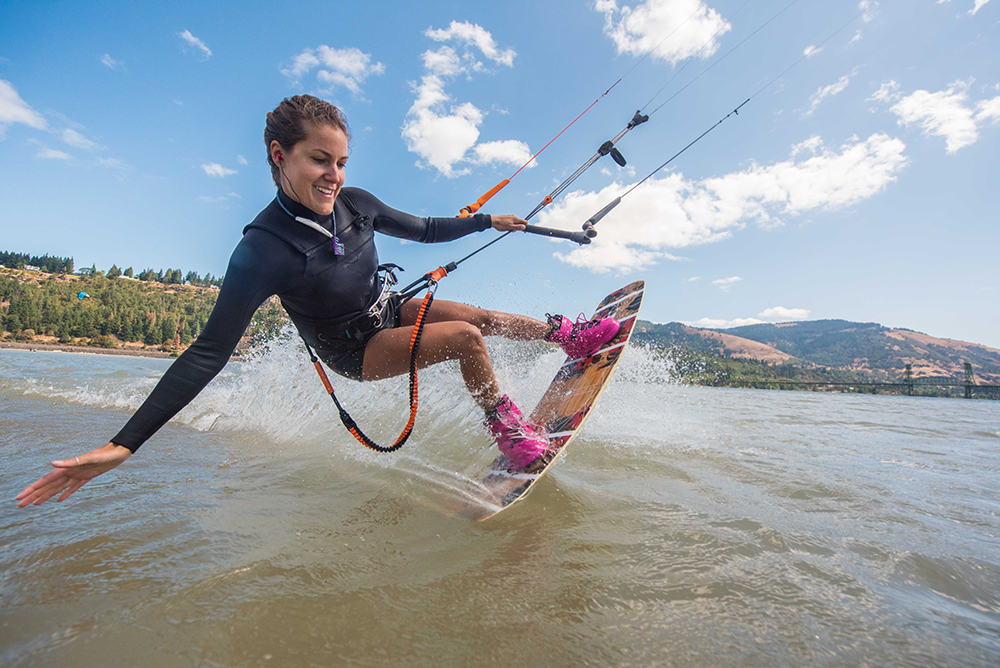 Summertime in Hood River is busy. Hood River-ites are hustling to get their sessions in, catch up with friends and the influx of seasonal people and utilize every last minute of extended daylight. It's a whirlwind.
In addition to long days on the water, for me, summertime involves a lot of traveling in preparation for the launch of the next collection of my bikinis. I attend trade shows, visit shops, put on events and spread a lot of bikini love. While exciting in it's own right, that meant that I didn't have a lot of time available to shoot with the WTWB's crew. I kept thinking "oh we have all summer. Now is not a good time. I've got tons of other stuff to do."
As the end of summer quickly approached, I realized that not only did I need to buckle down and get some clips, but that I had missed more than a few sessions with my girls. Where were my priorities at? It's all about balance is it not? In the end, we had some epic sessions on the water and some epic trials in how to organize six individual schedules to make a heart-felt series to share our stoke.
This video is just a short peek into what makes me tick and how I'm working on bringing health, wellness and female empowerment along with some great-looking bikinis to the world. I'm beyond thankful that I get to share part of my story with all of you and hope that it inspires you to get outside, use your body, fuel it right and do so with a smile on your face.
Sensi
Photos: Jen Jones
Film: Jen Jones & Wiley Watson (additional footage by Vincent Bergeron)
Sensi Graves Bikinis // WTWB Facebook // MOXY Int. // Red Tide Pictures