Where the Wind Blows… inherent in the name are promises of a kiteboarder's dreamland where sessions are full on and guaranteed to be perfect for documenting a kiteboarding mini-series… Not quite.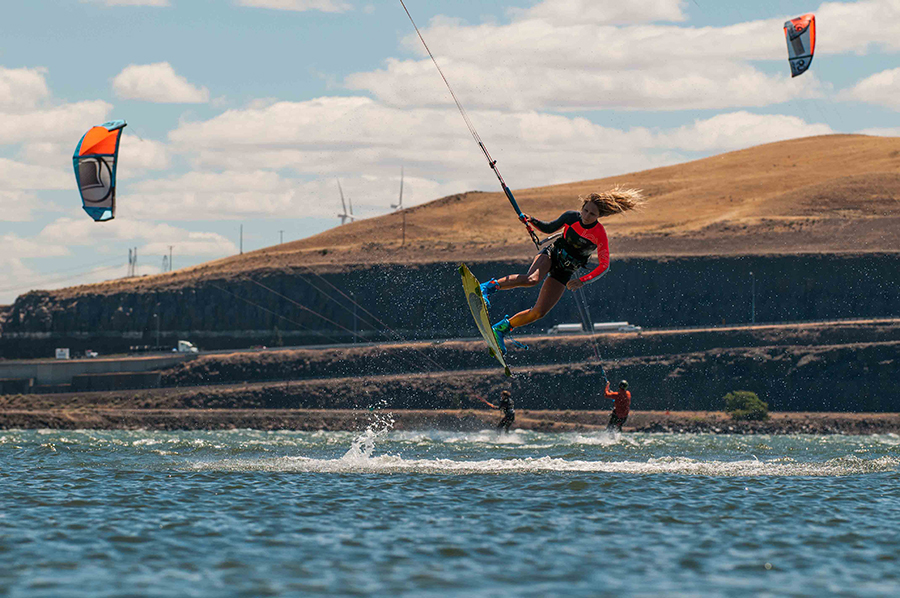 While shooting for the "Where the Wind Blows" web series, Jen Jones and Wiley Watson, the creative power couple behind the whole production, were given a quick and dirty introduction into what it's like to forecast, chase wind (for reasons of too much and too little), get skunked and have to try it all again the next day.
Luckily for us, the Columbia River Gorge offers many different places to kite and during our shoots there was always a plan B. We also didn't make it any easier on ourselves having 6 hectic schedules to line up thus leaving only small windows to complete the shoot for each episode.
So, when THE days were happening, we were all in. Mornings would start in the wee hours with phone calls and texts circling amongst the group. Where would be the best place for wind, water and camera angles? We always had numerous options and wanting to get out of the main Hood River corridor for episode 2, we turned our focus east.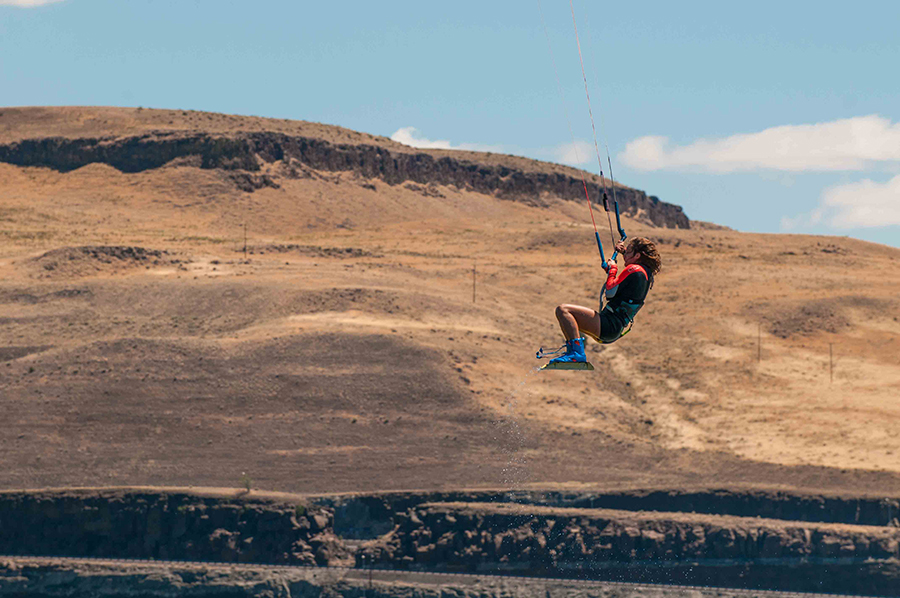 When you drive inland from the small town of Hood River, the landscape quickly and vastly changes. No longer are the hillsides lush and green with snowcapped peaks in the distance. Only a few bends upstream you'll witness a marvelous transformation from dense evergreen forest to low lying vineyards or fruit orchards to sparsely vegetated areas of river rock and arid brown hilltops. The temperatures get warmer as you head east on the I-84 and often this means the winds will be stronger as well.
It was a cloudy day in Hood River when we shot Episode 2, just the kind of day we were looking for to showcase what the Eastern Gorge has to offer. So we started at a lesser-known spot just a quick drive from town but still being under the cloud layer, there was no wind to be found. We moved on, driving little more than an hour to a classic Gorge kite spot called Roosevelt. Here we found bluebird skies and strong wind so it was game on.
Sensi, Lindsay, Laura and I rigged quickly while Wiley found a perfect little rocky point to shoot from. Looked like a perfect setup. But as soon as we'd launched kites we could tell it was going to be a challenge to score the shots we were after. It was 6m conditions at best and gusty. We're not just talking about little puffs of stronger wind here and there… I mean GUSTY. After taking a handful of good beatings in attempts to score our clips we decided to yet again change locations…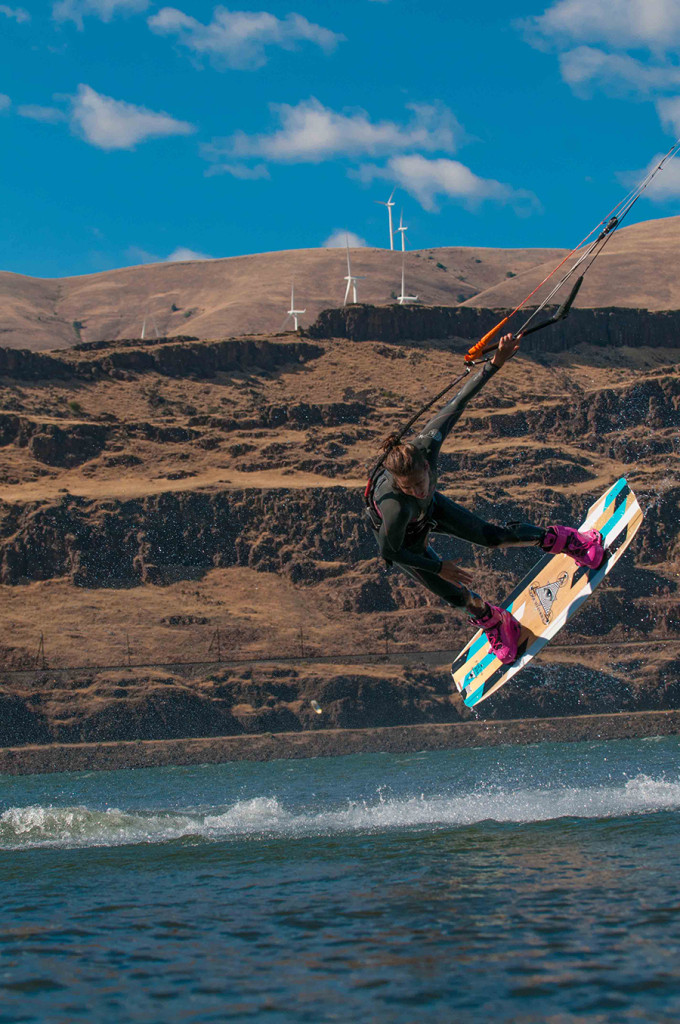 We packed up en route to a well-loved riverside rock pile called Rufus. At this point in the day, it was our last chance and I wish I could say we scored but we didn't. Another spot, another brutal session. It appeared we were trying to force a session that just wasn't on the menu for the day.
In the end, we didn't get the session we came for but we still finished the day with a happy ending. After coming off the water feeling tired and defeated our cheerful producer Jen says, 'Don't worry girls, I have cold wine and hot food'. Music to our ears!
After finding a cozy spot out of the wind, we bundled up and over good food and drink we regaled in our day. Finding amusement in the bad crashes, realizing a few small victories and Wiley adding in that from his perspective, he got the goods. It may not have gone exactly how we envisioned but in hindsight, it was a lot of fun and gives the viewer a very real look at one of the many faces The Gorge can put on – Colleen Carroll
See the 2nd episode in the Where The Wind Blows series just here.