The Carved Customs Tantrum 6 is out now available to order. A full carbon board that promises a unique experience, tailored by a master board builder to your exact requirements. Take a read of the full release below: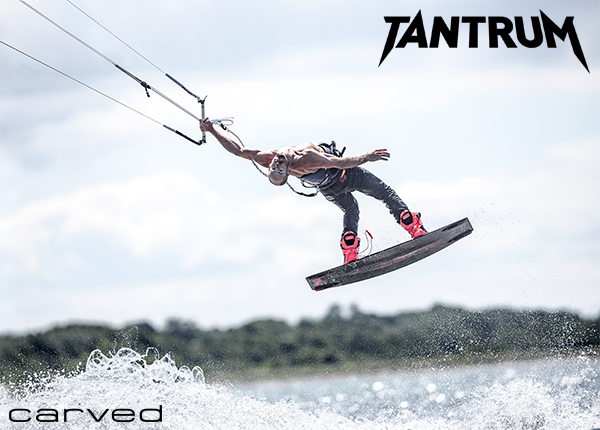 "Wakestyle requires 100% commitment. Kickers, rails, and ramps are unforgiving not only to the riders but their boards. Similarly, a purebred wakestyle board must deal with punishing riders and destructive rails. Although pro wakestylers look for boards with serious load & pop, solid edging and naturally, reinforced boot inserts, they also have specific personal tastes. Tastes as unique as their style. Carved Customs addresses this diversity with custom-fitted boards that harness the incredible energy wakestylers bring to their trade.
The all new Tantrum 6 is only available by special order. Anything less is a compromise. Each Tantrum 6 is as unique as its owner, tailored to their exact requirements and personal preferences. For fortunate owners, the new Tantrum 6 is not only a masterpiece but a full-bore, wakestyle monster. A monster with sharper rails, beefier Paulownia wood cores, more parallel outlines and the Tantrum energy you've heard about.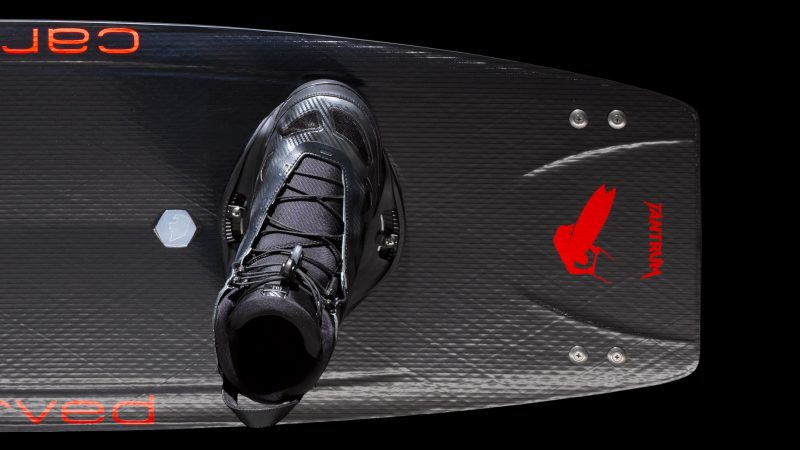 What goes into a custom order Tantrum 6? Follow each meticulous step the board makes before it leaves the factory on carvedcustoms.com. See why the board makes 20,000 revolutions. Learn about prepeg vacuum bagging and get an appreciation for the hand finishing each Tantrum 6 receives before it leaves the shop.
Wakestyle Monster with Cartan-Unibody-Power Experience Carved Customs' latest handcrafted, carbon fiber masterpiece. A work of art and function that blends the finest carbon fiber – Cartan Carbon – and the latest Unibody design into an ultralight, bulletproof wakestyle monster. Extra-wide Elliptic Flex Tips and hard wake rail. The distinctive Elliptic Flex Tips, 60° biaxial Cartan carbon fiber, hard wake rails, and the strong yet flexible Paulownia wood core releases massive potential energy for intoxicating pops and picture perfect landings. Double Concave and Center Keel Deep innovation underway. A double concave, deep Vee hull cuts through chop and corners like there's no tomorrow. The new hull design is easier on the knees, improves control, and smooths out hard landings.
Razor Wake Fins – custom fit. Choose the hard or soft option. Select the hard option and receive 0.9" fins that feel powerful, in control, and ready for anything. Select the soft option and receive 0.6" fins that deliver a virtually finless experience with just enough grip.
Original to the Core.
Tantrum 6 is available by custom order only. Experts at Carved Customs contact each buyer to discuss the owner's riding style and needs regarding board size, shape, features, and boot placement. The shapers from Fehmarn optimize each buyer's specifications and build a prodigious performer with a unique size, rail shape, boot location, finish, color, and logo. The Tantrum 6 is available now. Individual consultation is available by phone at +49 (0) 4371-88934-0 or Carved Customs Headquarters on the sunny Baltic island of Fehmarn.
Carved Customs
Am Steinkamp 28
D-23769 Burg auf Fehmarn
Tel: +49-(0)4371-889340
[email protected]