CORE's all-rounder freestyle board is back, but with some serious design upgrades, including Katana channels, a beveled deck and tucked under rails. More from CORE…
Comfortable and explosive best describes CORE's 4th generation all carbon twintip – for those seeking the highest performance in straps or boots. And now with Katana tips, beveled deck, and tucked under bottom rails, this freestyler is even more comfortable in choppy freeriding conditions.
"The Choice is the sporty performance allrounder from our Universal+ Series. Deeper channels and wider tips than the Fusion 4 make this twintip a more powerful jumper," explains Philip Schinnagel, CEO of CORE Kiteboarding. The developers targeted the board's versatility and in doing so increased its allround performance. "The cool thing about this board is that it doesn't matter whether you prefer straps or boots. It has no limits," comments Philip. This is due in part to the balanced flex properties from the board's CNC milled Paulownia wood core and proprietary Cartan carbon construction. That, the improved edges, and the Katana tip channels provide explosive takeoffs when loaded.
The Choice 4 features a new top bevel that reduces rail thickness by 2mm and makes the Choice 4 a little more forgiving. The bevel also serves to increase flex for more pop. CORE machined a tucked under shape to the rail between the straps to soften the ride and improve water flow. The tucked under rail transitions to a thin box rail in the tips. "Our new edge design provides more grip, better upwind performance, and fantastic control when jumping," adds Philip.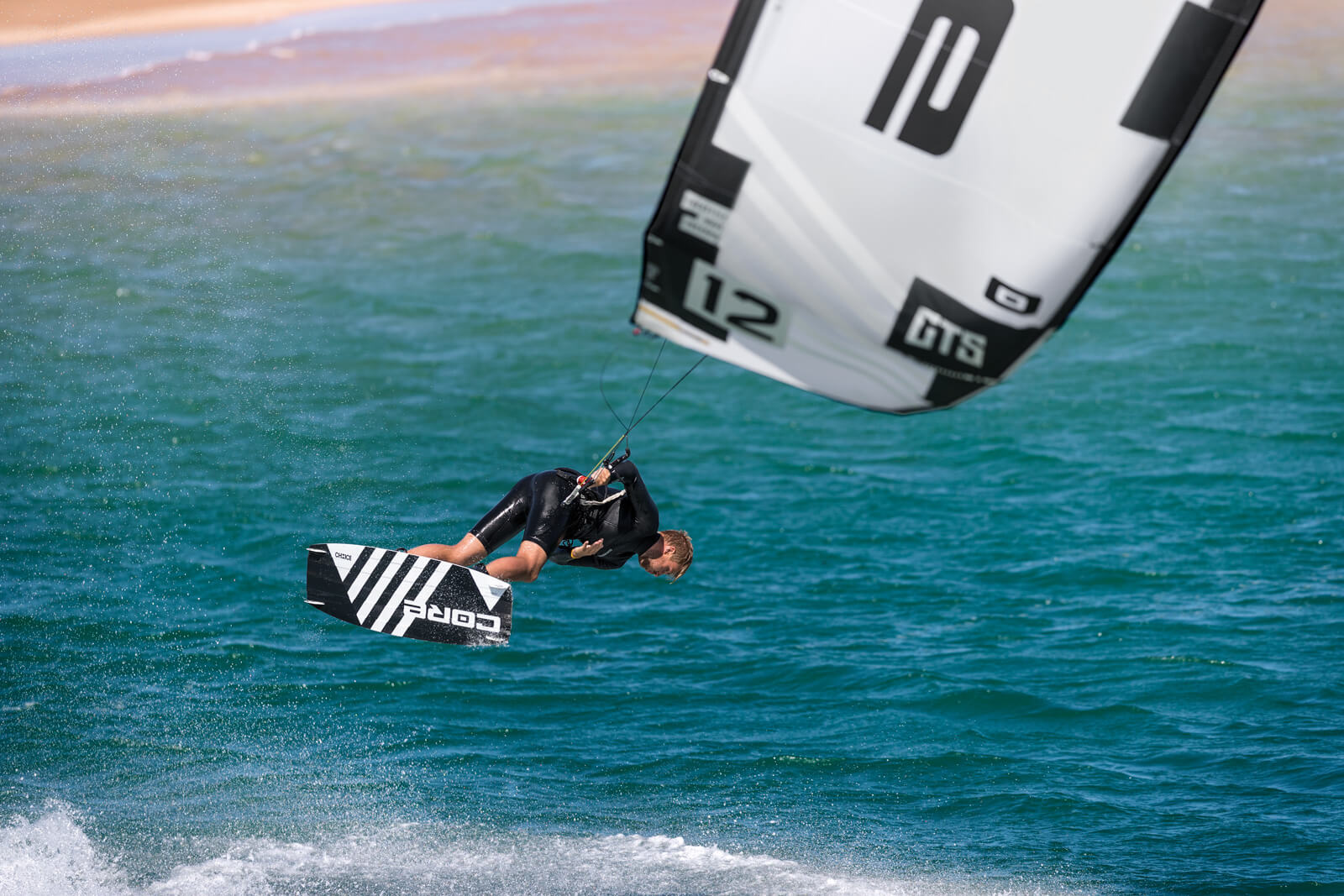 The Choice 4 carries over the successful Vario Rails which better calibrates the board's flex properties. It works by changing the thickness of the board edge. While it is up to 12 mm in the center – depending on the board size – the edge thickness drops to 5 mm near the tips. Vario Rails also enable more precise radii and control in turns.
The Choice 4 carries on with the signature freeride and freestyle performance of the third generation with its Vee-shaped keel and multi-channel hull. Inspired by the legendary handling of deep-vee powerboats in rough waters, the Choice 4 extends a double concave, V-shaped keel for the full length of the board. The design eats chop and even smoothes out hard landings. And four multi-channels add massive grip to the hull. So much grip that riders can experiment going finless. For the wakestylers, we added bombproof inserts for all your boot adventures.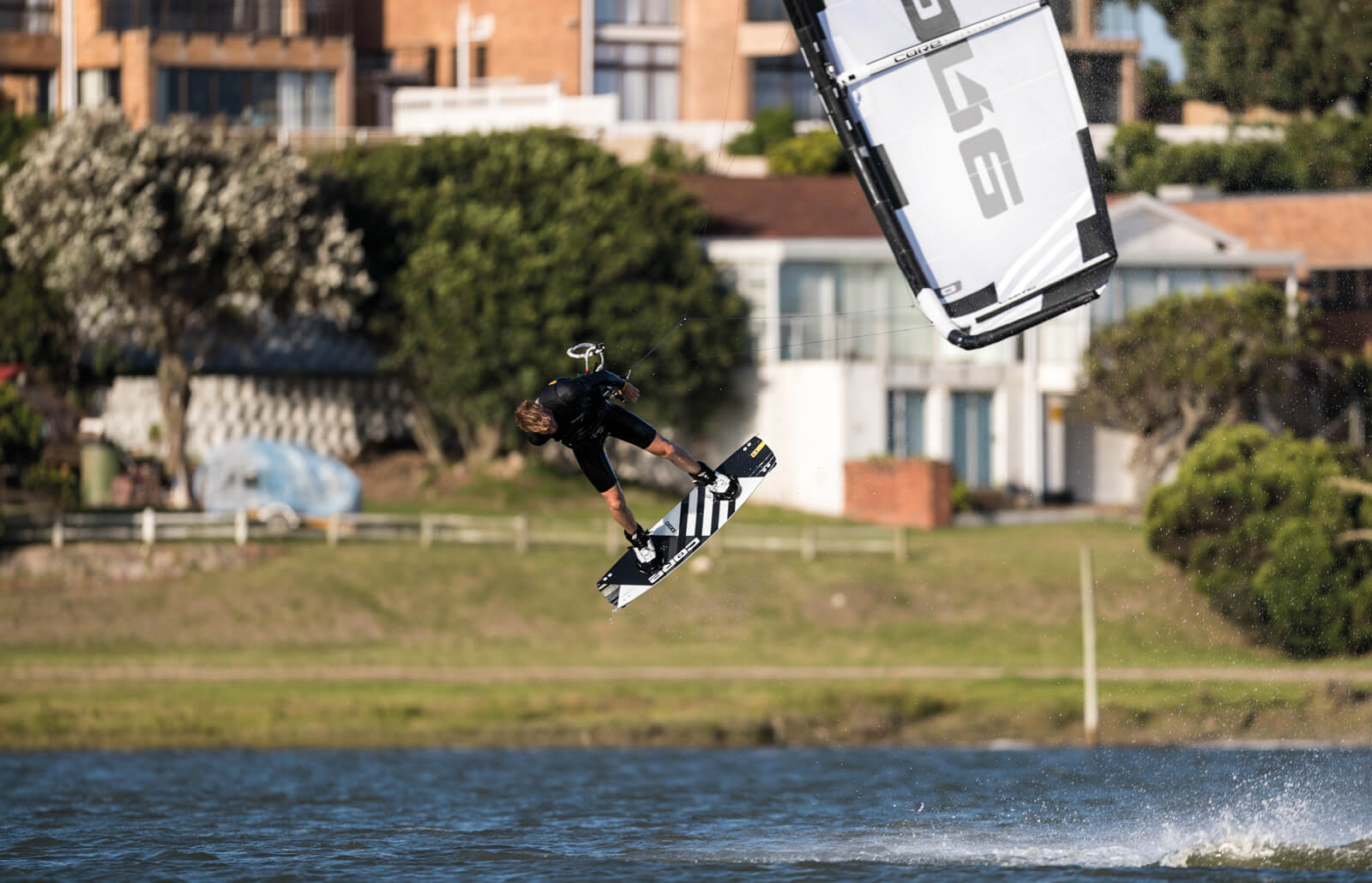 If you're seeking a limitless twintip, the Choice 4 is a smart selection. Keep your options open and buy the twintip you'll never outgrow.
Choice 4, the multi-style athlete. Available in stores now.
Sizes:
133×40 | 135×41 | 137×41,5 | 139×42 | 141×42,5 | 144×43,5
Features:
KATANA CHANNELS: More bite. Better pop.
BEVELED RAIL DESIGN: Less weight. Added stiffness.
TRIPLE EDGE DESIGN: More comfortable in chop.
CARTAN®CARBON: Proprietary 30° biaxial carbon fiber that optimizes board torsion and dynamic longitudinal flex.
3D WOOD CORE: Powered by a superlight CNC milled Paulownia wood core.
VARIO RAILS: Precise flex with progressive edge thicknesses.
MULTI-CHANNELS: Superior grip and speed with deep, full-length channels.
V-SHAPED KEEL: Amazingly smooth ride even in nasty chop. And butter soft landings.
PRO ROCKER: Custom board flex and curvature.
BOOT TOUGH INSERTS: Plywood Block Inserts – Heavily reinforced boot inserts.
Find out more: corekites.com/us/boards/twintips/choice-4