CORE release the latest incarnation of their 'go-to' surfboard, the Ripper…
ALLROUND WAVE
PURE GLASS.
PURE PASSION.
The brand behind the ubiquitous black and white kites and boards re-invents the ever-popular Ripper and makes it more user-friendly in less-than-perfect conditions. The new Ripper is so easy to ride that it is the go-to surfboard in our Universal+ Series.
New shape.
The Ripper features a completely new outline and improved rocker that's incredibly easy to ride in under-powered or sloppy waves. The kind of conditions kiters often encounter in their adventures. Pack your new Ripper and Nexus 2 kites, and you'll always be prepared for what nature brings.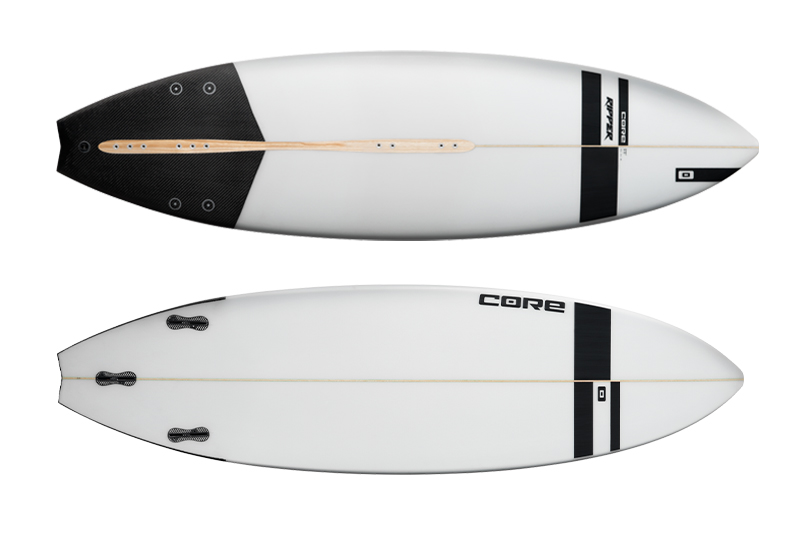 New EZ Shortboard Outline.
Inspired by Fish board shapes, CORE added extra width to the outline between the straps and shifted the volume a little more forward. Thickness and length are reduced to compensate for the additional width. And you'll notice the nose is a little fuller. As a result, board volume increases. These changes improve drive, stability, and wave riding on bigger kites or smaller waves.
Improved Progressive Rocker.
The Ripper features a 3 stage progressive rocker with a fast, flat middle. The front rocker hasn't changed much and the rear rocker is reduced 6mm which adds a little extra speed in the
turns. Three-stage rockers are fantastic at increasing speed in the flats while improving carves when engaging the tail.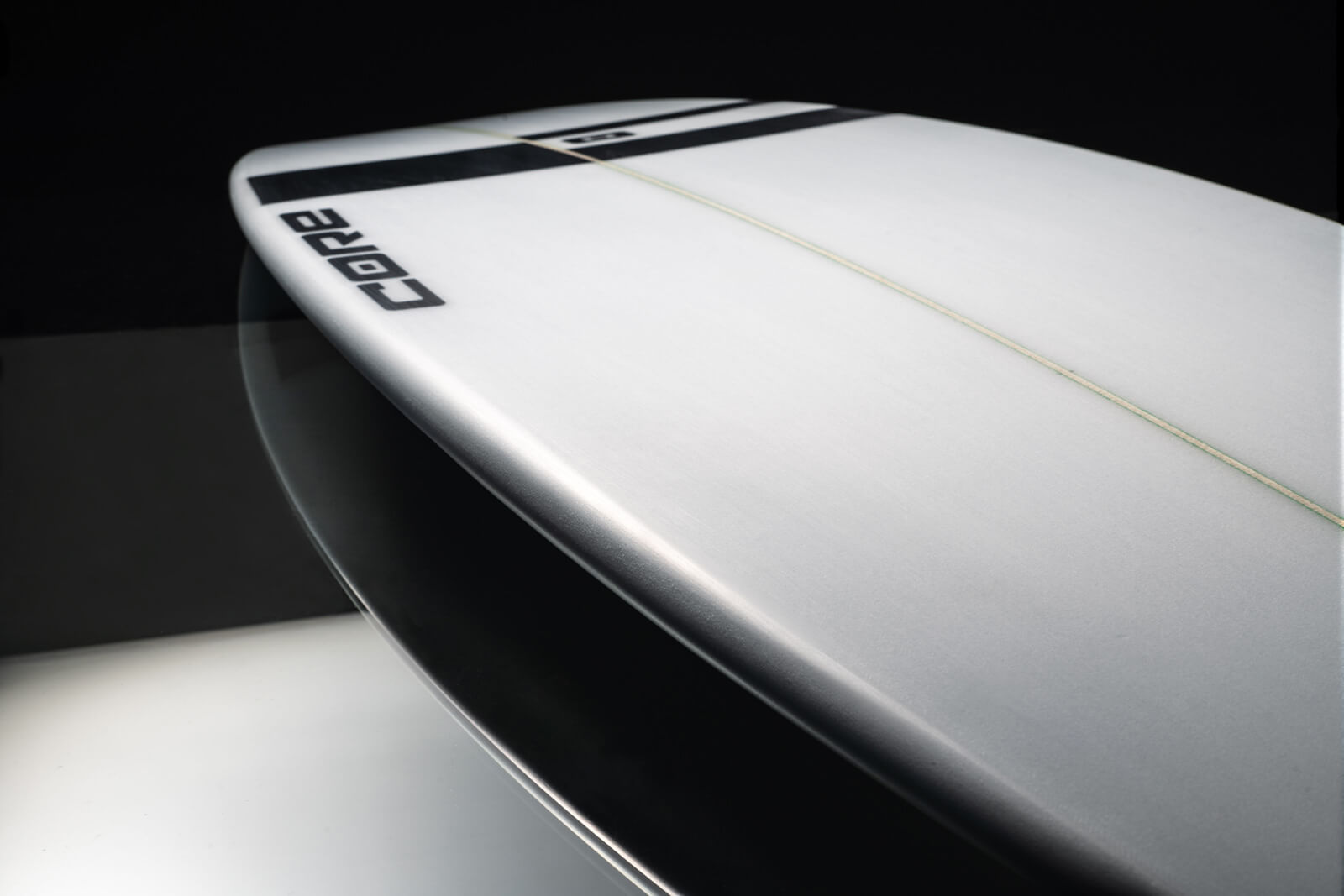 Same classic glass construction.
Preferred by pro surfers everywhere, glass boards provide a softer feel and more flexible ride with less bounce. So, if you are in the market for a glass do-all wave board that is especially fun and nimble in less than perfect conditions, the Ripper will tick all the boxes.
Check out the all-new Ripper at an authorized CORE retailer near you or visit us at corekites.com/de/boards/surfboards/ripper-4
Sizes (Width | Thickness | Volume):
5'4'': 18 1/2" | 2" | Volumen 22,6 l
5'8'': 19" | 2 1/8'' | Volumen 26 l
5'11'': 19 5/16" | 2 3/16'' | Volumen 29 l
Delivery: All CORE Surfboards come with a Tail Traction Pad, Leash Plug, and FCS II fin boxes.