CORE releases its third generation freestyle boards, the CHOICE 3 and the BOLT 3:
We are super excited to announce the release of our third generation Choice and Bolt twintips after two years of intensive development. Although both new boards share engineering resources, they serve two very different riders. The adamantine Bolt 3 is our boot only, wakestyle board purposefully designed to withstand endless punishment from sliders, rails, and expert kiters like yourself. Whereas, the Choice 3 is our high-performance freestyle allrounder that is just as much fun to ride in straps as in boots.
CHOICE 3: CORE's freestyle machine for all.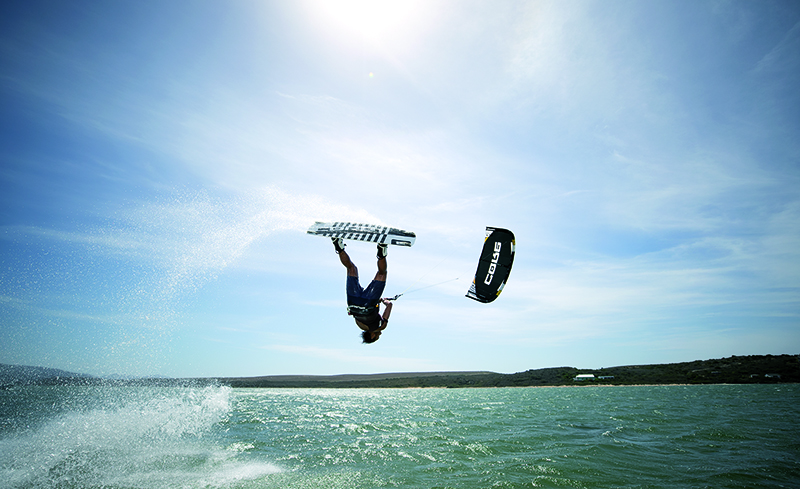 The Choice 3's chameleon-like ability to adapt to its rider and water conditions places the Choice 3 in a category of its own. A category reserved for boards that perform equally well in straps or boots. One that provides a high level of freeriding potential without sacrificing freestyle requirements. A board that is equally comfortable in rough chop as it is in your buttery smooth lagoon. And perhaps, a board that is even more fun to ride without fins.
Our new board features more channeling to improve traction and speed. The deeper channels further reduce the wetted surface area and therefore hydrodynamic drag. A new full length, double concave, deep vee hull cuts through chop and delivers an amazingly comfortable ride. Try one!
Choice 3 Sizes:
133 x 40 | 135 x 41 | 137 x 41.5 | 139 x 42 | 141 x 42.5 | 144 x 43.5 | 147 x 45
MORE: corekites.com/choice-3
BOLT 3: Slider and rail approved.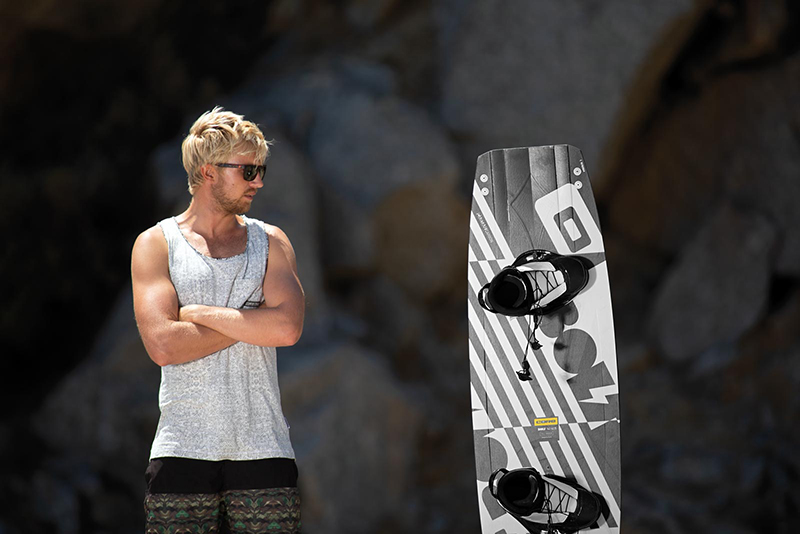 The third generation Bolt, our adamantine wakestyler, is built for a long life of sliding and grinding. The top and bottom receive two extra sheets (laminations) of our exclusive high-performance Cartan carbon fiber. In total, four additional carbon laminations give this wakestyle rockstar the necessary rigidity and durability for long-term performance. The low friction, high modulus polyethylene base slides effortlessly over most surfaces. And is easily repairable with a PTEX candle.
Like the Choice 3, we added more channels to improve traction and speed especially when riding finless. The deep vee keel is missing between the boots to flatten the sliding area. All the channels are also beveled and countersunk to prevent them from catching an edge while grinding.
Bolt 3 Sizes:
136 x 42 | 139 x 42.5 | 142 x 42.75
MORE: corekites.com/bolt-3
Leveraging proven board construction.
Both boards share our proven CNC milled Paulownia and Cartan carbon sandwich construction. Only now, the boards are lighter without reducing any carbon or wood content. Our proprietary 30° biaxial carbon fiber weave optimizes board torsion and longitudinal flex in a way traditional 90° carbon fiber cannot. The 12,000 filament, low resin carbon fiber is responsible for much of CORE's signature board feel. This build method encourages good flex when gybing, controlling chop; and reduces bad flex (aka negative rocker) when landing hard or freestyling.
Every gram of weight saved is another gram your kite doesn't have to carry. Although the savings are small, we further reduced board weight by selecting a thinner top sheet and a glossy, UV blocking, topcoat to finish both boards. Although form always follows function at CORE, the new glossy Choice 3 really turns heads!