Fehmarn, Germany 17.04.2018
CORE release the all-new NEXUS, their multi-talented Universal+ Series kite with fully customizable handling.
CORE rolls out its brand new Universal+ Series Nexus today, a kite that brings incredible versatility and customizability to wave and freestyle riding. Its latest design is a product of the indomitable GTS, the phenomenal Section 2, and fourteen years of intensive kite development.
The Nexus inherits many of CORE's best innovations including its three-strut frame, Radical Reaction Tips and famous linear power delivery from the GTS. It also acquired its top-notch handling, huge wind range, and Surf Profile from CORE's dedicated wave kite, the Section 2.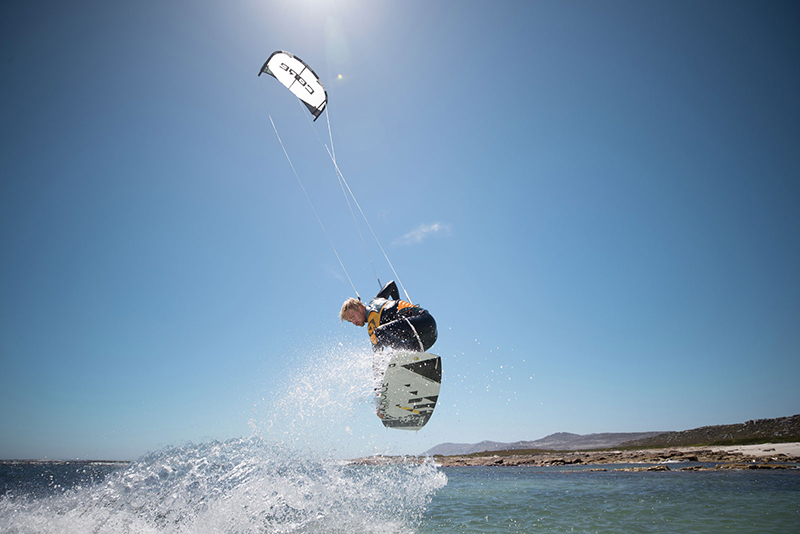 This higher aspect ratio, Future-C shaped kite comes very close to the wave performance of the Section 2 and the freestyle performance of the athletic GTS. CORE founder, Bernie Hiss, feels the new Nexus "Drifts like the Section, loops like the GTS, and jumps pretty much like the XR."
The Nexus is CORE's new Universal+ Series kite between the hugely popular XR5 freerider and the megaloop champ GTS. It ticks a lot of boxes for a diverse group of riders. Waveriders are saying how well the kite remains neutral, drifts, and turns on bigger waves. Freestyle testers are impressed by the kite's power, stability and ease of use especially when trying new tricks.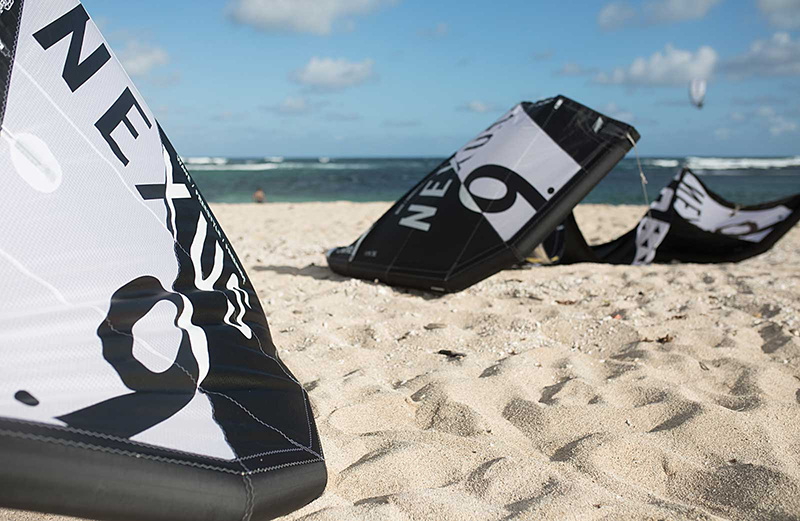 Customizable CIT modes on the leading edge bridle connection points make this possible. The wave mode makes the kite turn faster, increases depower and doesn't pull you off your strapless board. It also provides more lift when you pull on the bar making foot changes a snap. The freestyle mode increases your turn radius, stabilizes the kite for easier freestyle moves, and provides a little extra grunt. The kite comes out of the bag in allround mode which provides an excellent balance between the two modes.
"The Nexus's potential is undeniable," CORE designer Frank Ilfrich adds as he recounts the endless hours his team invested in this project. And it shows. Its innovative CIT modes, wave pedigree, and freestyle genes endear itself to new and experienced riders alike.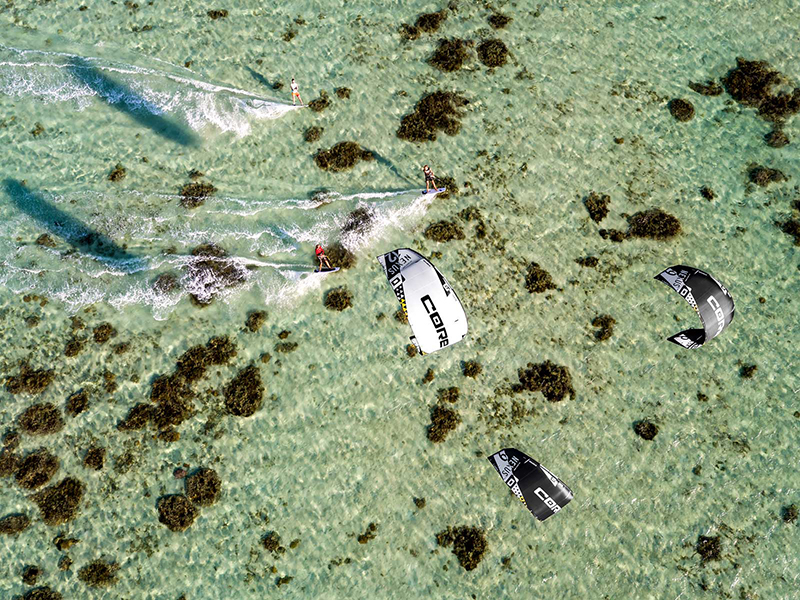 As with all CORE high performance kites, the frame utilizes zero-stretch ExoTex dacron, and the canopy leverages CORE's exclusive, triple ripstop CoreTex.
The Nexus is optimized for CORE's ultralight Sensor bar systems. They feature precise kite control, unmatched safety, and uncluttered simplicity. The titanium reinforced, carbon fiber Sensor 2S bar delivers unmatched 'between-the fingers' single-handed comfort.
The all-new Nexus is available in 10 sizes while the Nexus LW edition is available in two. All sizes are available now at your nearest authorized CORE reseller. Test one soon…
Sizes:
4.0 | 5.0 | 6.0 | 7.0 | 8.0 | 9.0 | 10.0 | 11.0 | 12.0 | 13.5 | LW 15.0 | LW 17.0
Pricing from: EUR 1099
Key features:
FUTURE-C SHAPE: True C-kite feel. For snappy turns with a
controlled and consistent pull.
CIT MODES (NEW): Fully adjustable kite handling
characteristics.
RADICAL REACTION TIPS: C-style shaped wingtips for faster
bar response.
3 STRUT LIGHT FRAME: Super light yet amazingly rigid and
durable.
EXOTEX® ULTRA RIGID DACRON: Zero stretch airframe.
CORETEX® TRIPLE RIPSTOP CANOPY: Extreme durability and UV
protection.
SURF PROFILE: Modified camber for improved drifting and
balance.
ULTRASHORT BRIDLE SYSTEM: Improved kite feedback.
INSTANT RELAUNCH: Reliable waterstarts in difficult
conditions.
SPEED VALVE 2: Quick, reduced effort inflation.
SPEED PUMP SYSTEM: Super fast all strut inflation.
SENSOR BAR READY: For maximum kite feedback and control
pair this kite with a Sensor 2 or 2S bar.
6 YEAR PARTS GUARANTEE: Six-year parts availability
guarantee.
Find more info on the Nexus / Nexus LW at: corekites.com/us
Two Characters. One Kite. 1/2
Two Characters. One Kite. 2/2