The wait is over. Duotone unveil the new Dice…
---
Roll the dice and send it no matter which discipline!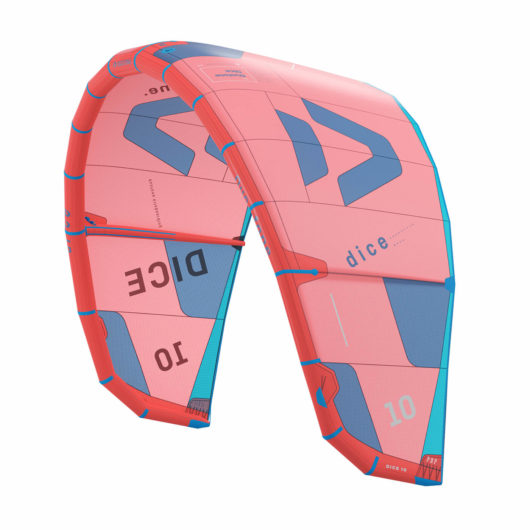 Pulling the latest freestyle moves, smashing some lips, boosting big air or sending massive kite loops; who says you can't have it all? For 2022, kite designer Ralf Grösel in cooperation with Aaron Hadlow and Lasse Walker has truly succeeded in the complex mission that many other brands have attempted in the past, yet failed: to create a kite that seriously does it all at the top level with no compromise! The 2022 Dice is a high-performance, insanely versatile powerhouse that will handle effortlessly whatever you throw at it.
5x World Champion and 2x King of the Air winner Aaron Hadlow has been an integral part of the R&D team for the Dice for many years. In this interview we chat with him about his impressions on the new Dice, some changes from the previous design and what in particular he likes about it. With both the classic and the SLS version of the Dice in his quiver, Aaron has been experimenting which works best for him in different conditions. Sharing his insights and comparing the two models, he also lets us in on why he decided to choose the Dice over the Dice SLS recently competing in the Cold Water Hawaii in Denmark.
Performance Features
Powerful lift — great jumping abilities and hangtime
Very precise and direct steering
Perfect for kiteloops Impressive unhooked performance
impressive unhooked performance
Smooth and intuitive in the waves
Technical Details
Maximum durability through solid Trinity TX construction
Several tip tuning options
Pulleyless bridle system
The 2022 Dice in a Nutshell
The Dice 2022 is your high-performance quiver killer that consistently delivers! If you seek progression in several disciplines and want the best of all worlds, the Dice will push the limits of performance no matter what — freestyle, big air, loops or waves, it's totally up to you, just roll the Dice 2022!
Visit the Dice page here.