The new Flysurfer BOOST is out! Here is everything you need to know from Flysurfer themselves…
---
The BOOST is the first choice for simply having fun! Improve your riding, increase your jump height and count on the precise feedback at the bar. Uncomplicated, super simple and robust. Put the powerful freeride kite on the hook, it will always strengthen your confidence and you can grow beyond yourself!
BOOST
// Reliable relaunch
// Accessible power
// Great upwind-performance
SIZES: 9 / 11 / 13 / 15 / 18
FOCUS: Progression – Freeride
TECHNOLOGY: 5 strut L.E.I Kite
SKILL LEVEL: Beginner – Advanced
FEATURES
// HIGH LOAD FORCE FRAME
The sturdy frame is made of tightly woven, high-strength fiber from DuPont, fixed with resin, and tempered. Minimal stretching, high tear resistance, low moisture absorption, and particularly good UV resistance reduce the deformation of the kite under the highest stress.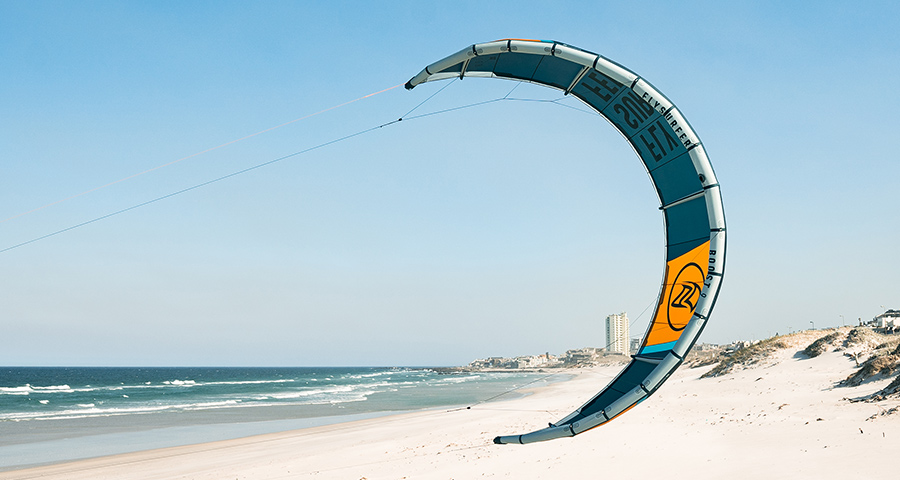 // PULLEY ASSISTED BRIDLE SYSTEM
The bridle system, supported by pulleys, gives you balanced control bar feedback. The kite generates power homogeneously and creates a smooth flight pattern.

// SPLICED BRIDLES
The spliced bridle system performs at the highest level and offers maximum security without tangles or snags while also minimizing drag.

// BRIDLE ANCHOR POINTS
The movable bridle anchor points avoid tension peaks by distributing forces optimally to the leading edge. The bridle system can be easily removed and replaced.

// REINFORCED TRAILING EDGE
The wavy Dacron reinforcement stripes on the trailing edge merge smoothly into a double layer of sail. The construction increases the durability of the product significantly.

// GKA RESCUE LABEL
As a partner of the Global Kiteboarding Association, our products feature a print for filling out your personal details in the middle of the kite's leading edge. This supports the coast guard, rescue workers, and helps authorities in the event of loss or theft of the sports equipment.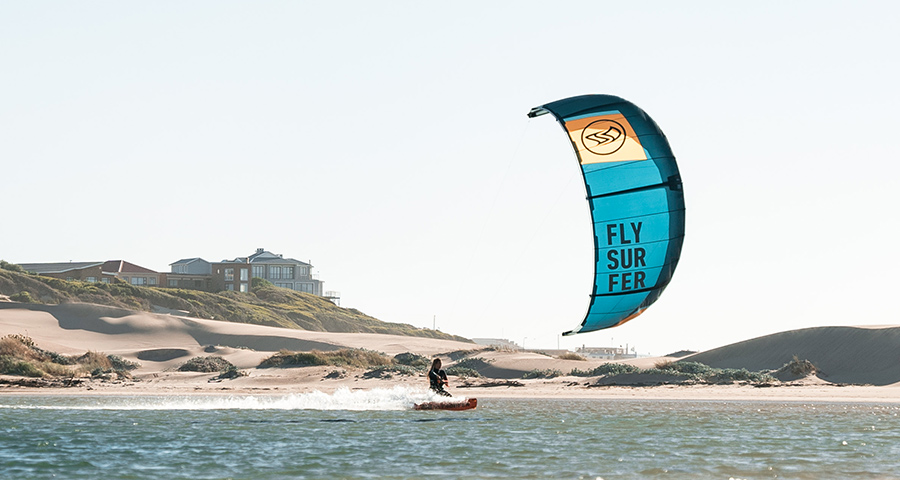 Find out more about the Flysurfer BOOST here.