A BRAND NEW BOARD FOR THE AUTUMN
After the launching of the limited edition GIN ECO board, 100% swiss made and eco-responsible, GIN KITEBOARDING presents a new model for the autumn: the GIN GEEK 2.
GIN GEEK 2
The GIN GEEK 2 is a twintip board that offers a smooth and forgiving ride. It's a board that helps you progress, no matter if you are just starting, or working on your jumps already. The GIN Flex Construction uses a lightweight wood core for comfortable flex and precise control. This makes it extremely comfortable to ride in the chop and is gentle on your knees when landing your jumps. The GEEK 2 has great upwind ability even in more challenging conditions.
There are three sizes (one flavour per size) in the range to suit every riders needs:
GEEK 2 133 x 40 (blueberry)
GEEK 2 136 x 41 (apricot)
GEEK 2 140 x 42.5 (wasabi)
The GEEK 2 is delivered with high quality ergonomically shaped footpads with memory foam and G10 fins 5mm (screws included)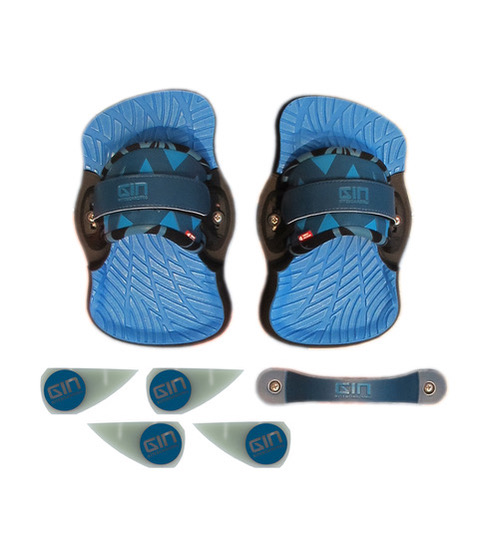 The ECO GIN Label
The essence of kite surfing is environmentally friendly: being pulled along over water, earth or snow thanks to the power of the wind and without an engine. Offering eco-responsible products to riders seems like an obvious solution for the Swiss brand. GIN KITEBOARDING is conscious of the efforts and improvements that can still be made in this domain and the creation of the "ECO GIN" label clearly emphasizes its willingness to reduce as much as possible its ecological footprint in the creation of its products and through tangible actions.