The new Airush 20-21 Collection has landed and they are excited to show us what they have been working on:
---
As kiteboarding evolves, we have increasingly focused on longer development cycles to allow us to make bigger leaps forward, with an increased level of refinement at each turn. In an industry traditionally dominated by model churn, we wanted to make sure that there are clear refinements each time we introduce a new product, and an experience of real innovation. This has been possible by building from a legacy of great products.
From the beginning, we wanted to create something different; to create a riding experience that surpasses anything you have ever had. To achieve this, we have set out to maintain a really strong connection between the best designers, leading athletes, and you, the rider.
Learn more about the collection here.
---
Airush 20 – what's new

INNOVATION DURABILITY SUSTAINABILITY
Our aim is to deliver high-performance product to our customers, with a long lifecycle, and low impact on the environment.
KITE TECHNOLOGY
We focus on every single little detail, knowing that your time on the water and investment into our premium products is the essence that drives us forward.
We have always been proud to make the most innovative and durable products on the market. This year we refined every key area we could, to move that bar even higher.
AIRUSH LOAD FRAME v4 featuring WebTech
The Airush Load Frame, featuring WebTech, has been the key to setting the ultimate benchmark in durability without compromising on weight.
By expanding our exclusive Load Frame with WebTech throughout the areas normally occupied by Dacron, we are able to minimize or completely remove the heavier fabric, and utilize the ballistic high-modulus polyethylene web fibers instead – increasing strength and minimizing weight.
INTEGRATED HIGH MODULUS POLYETHYLENE YARNS
Central to the concept of the Load Frame are the lightweight Ultra High Modulus yarns, of which every single yarn can carry 40kg. Think of them as a lightweight web with engineered energy absorption under load, similar to a spider's web.
These yarns are integrated into the canopy through reinforced taping that allows them to elongate under extreme load, absorbing most of the shock that would have typically run through the canopy. At the same time, they carry the primary load of the canopy, preventing stretch, and increasing long-term performance.
WEBTECH
WebTech minimizes or replaces the traditional Dacron reinforcement by channeling the broader loads into the Load Frame through a web 'subframe' of Ultra High Molecular Polyethylene (Ultra High Modulus). This is featured in key areas such as the primary attachment points on the leading edge or the rear attachment points, while also being used to support structural components such as the center strut.
TECHNOFORCE D2
This premium fabric is designed with a high-density structure that uses high tenacity double-coated polyester yarn in a double ripstop configuration. The double coating protects the yarn as much as possible from UV and abrasion damage, ensuring that the canopy remains crisp and responsive for as long as possible.
This exceptional material is used in conjunction with the Airush Load Frame, resulting in the ultimate combination of durability and performance.
GRADIENT SUBFRAME
The Gradient Subframe creates a more progressive load throughout the kite, greatly reducing strain on key stress points. Working in conjunction with the WebTech, we are able to optimize each model specifically for its use. For example, the Wave kite features a combination of the gradient wingtip and WebTech for maximum durability, whereas the Ultra reduces the amount of Dacron to reduce weight as much as possible.
SPS & FBI
The oversized SPS valve (Single Point Inflation System) optimizes inflation and deflation. The Fast Bladder Inflation (FBI) features increased wall thickness and oversized diameter tubing, thus eliminating tube kink, reducing stress on your pump, and enabling quick and easy inflation.
FOUR-PIECE STRUT
The four-piece strut has an added double folded triple stitched seam aligned with a 20mm wide webbing strip to reduce points of wear. This increases the durability and rigidity of the struts.
HEAVY DUTY LE
By using our Gradient Load Technology on the bridle insert points and leading-edge closure (along with Double Stitching), as well as Dimension Polyant Dacron, we have created a heavy-duty leading edge that supports the increased performance demands.
UNITY STRUT CONNECTION
The Unity Strut Connection provides a solid point from strut to leading edge, to create a stiff structure that helps in performance and relaunching.
v3.2 BRIDLE SYSTEM
The key benefit of the v3.2 bridle is that the kite maintains steering even when completely depowered, increasing the usable wind range and overall performance significantly, while adding immense safety benefits. The positioning of the bridle attachment points on the LE of the kite, combined with the V pulleys, result in lighter steering that is still direct enough to feel where your kite is while riding.
---
Airush 21 – what's new
LIFT
Performance freeride & big air.
Explosive power, massive lift & hangtime.
Stable in high winds & easy to fly.
The Lift is all about boosting, hangtime, and taking performance freeride to new heights. Designed for the rider looking for exceptional hangtime, explosive power and stability in the wildest conditions. Ease of use, paired with incredible top end performance, makes the Lift the ultimate big air machine.
KEY FEATURES
All new design developed with our big air team.
Optional High-Y configuration for enhanced depower & control.
Five struts for stability in extreme conditions.
Unhooked: 25%
Hooked: 100%
Wave: 25%
Foil: 75%
Progression: 75%
7, 8, 9, 10, 12, 14, 17m
Red and Teal
Slate and Teal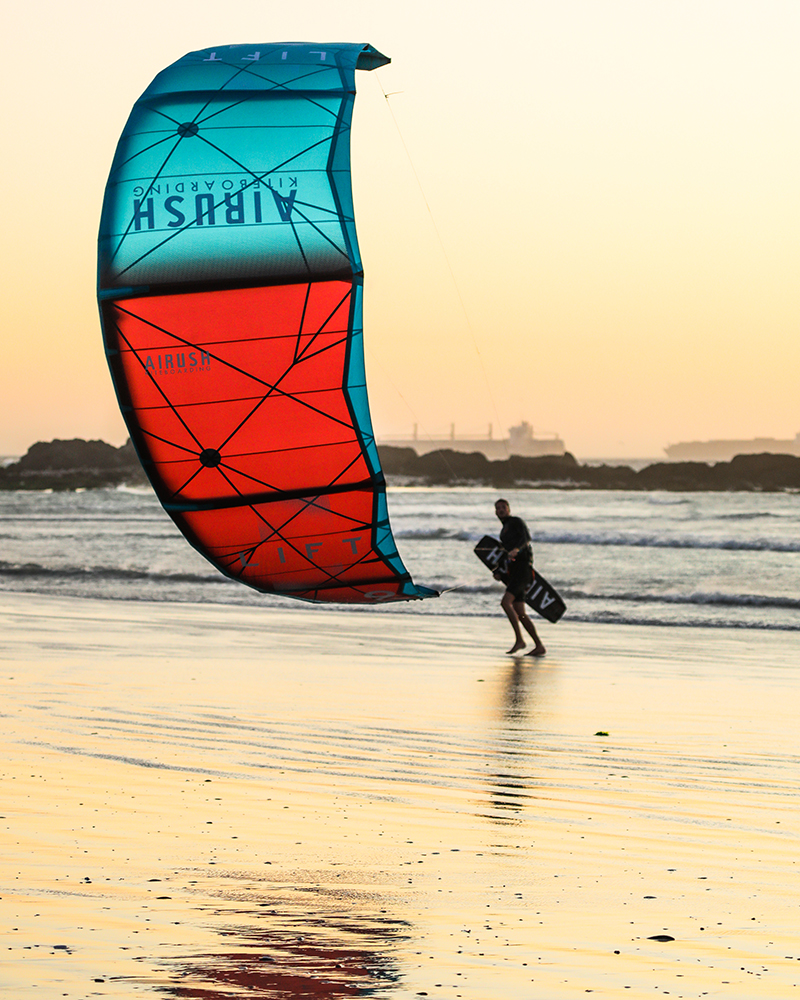 Lithium v12
All-around freeride performance.
Precise steering with light bar pressure.
Powerful delta hybrid with a huge wind range.
For the rider looking for a kite that provides an endless amount of fun on the water, the Lithium is the ultimate all-around freeride performance kite. Light at the bar and easy to use in the hands of a beginner or pro, the Lithium is predictable and stable in the air, and has incredible park ability. The powerful Delta Hybrid design has a huge wind range and, combined with the wingtip shape and strut layout, ensures the quickest response through the window as well as instant relaunch.
KEY FEATURES
Lighter bar pressure.
New Construction.
Unhooked: 25%
Hooked: 100%
Wave: 75%
Foil: 50%
Progression: 75%
5, 6, 7, 8, 9, 10, 12, 14, 17m
Navy and Teal
SESSION
Versatile surf, strapless & performance freeride.
Perfect drift, agile turning & effortless boosting capability.
Interchangeable bridles for customized response.
Perfect drift, agile turning, and effortless boost, the Session is for the rider wanting a versatile surf oriented kite with performance freeride capabilities. Interchangeable fixed or pulley bridles lets you choose between more direct steering with an on-off power delivery, or smooth and progressive gust response with light bar pressure. Either way, your Session is bound to be all time.
KEY FEATURES
Low aspect ratio.
Interchangeable bridle system.
Agile turning, direct steering & the perfect amount of drift.
Unhooked: 50%
Hooked: 100%
Wave: 100%
Foil: 50%
Progression: 75%
4, 5, 6, 7, 8, 9, 10, 12m
Red and Teal
Slate and Teal
Ultra v4
Ultimate lightweight design for foil, freeride & surf.
Unique combination of stability & responsive drive.
High-performance, lightweight Single Strut Geometry.
When it comes to finding the ultimate combination in lightweight performance design for foil, freeride, and surf, look no further than the Ultra. The unique blend of stability, low end power, and responsive drive allows the kite to fly further forward in the window. Pairing lightweight Single Strut Geometry with a higher tension canopy makes this the most responsive version yet.
KEY FEATURES
Lightweight Single Strut Geometry.
Improved canopy tension & rigidity to increase responsiveness.
Unhooked: 25%
Hooked: 100%
Wave: 75%
Foil: 100%
Progression: 50%
4, 5, 6, 7, 8, 9, 10, 12, 14, 17m
Red and Teal
Slate and Teal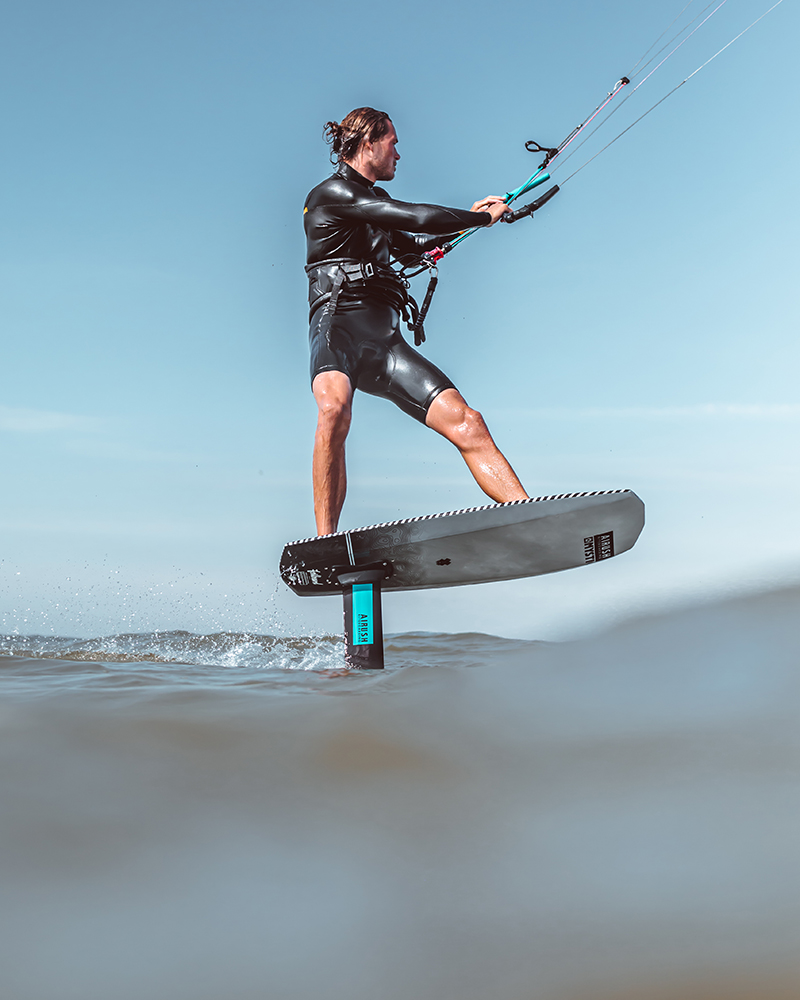 Union v6
Performance freeride, big air & freestyle crossover.
Smooth kiteloops, superb hangtime, hooked & unhooked.
Fixed bridle for crisp steering response.
The Union delivers. Balancing big air, kiteloops and freestyle, the Union combines superb hangtime with smooth kiteloops, both hooked and unhooked. Ideal for the rider looking for increased boosting performance and crisp steering response. Featuring a fixed bridle for better unhooking capabilities, and a stiffer frame for stability in high winds. The Union is your go-to for performance versatility.
KEY FEATURES
Fixed bridle for better unhooking.
Intermediate to pro all-around versatility.
Unhooked: 100%
Hooked: 100%
Wave: 75%
Foil: 50%
Progression: 50%
6, 7, 8, 9, 10, 12, 14m
Red and Teal
Slate and Teal