The new Max Flex from ION is here!
---
ION introduce MAX_FLEX, our cutting-edge fabric offering the stretchiest wetsuits we have ever made.
When it comes to product development, we do not make compromises. ION wetsuits are known for featuring only the most sophisticated technologies. A smart mix of materials and features across all wetsuit levels allows matching every need.
THE CUTTING-EDGE OUTSIDE LINING
The unprecedented technology offers you 30% more stretch with the same power applied.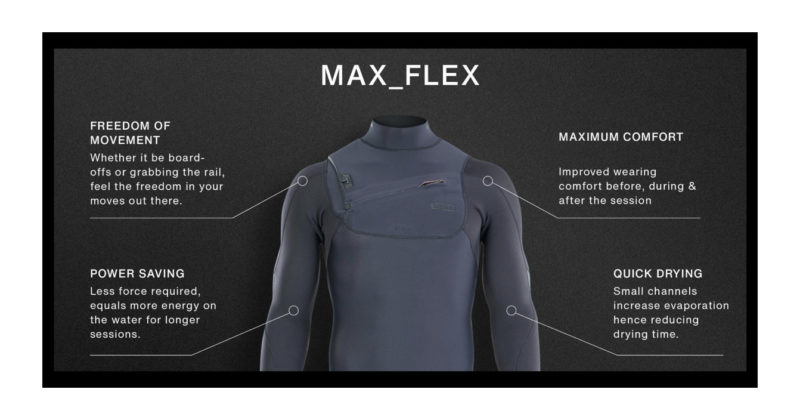 Discover the full range.