ION has released the new Muse Capsule collection which includes various summer styles from the neoprene range. Characteristically the models come with a sophisticated design that offers all the features ambitious water women wish for. This is what the new collection looks like:
---
The Muse line is targeted towards all female water athletes that want to make a statement. While the image of women in watersports often relies on looks and not functionality this line emphasizes on features that push confidence on the water. Thoughtful cuts and selected materials care for basic protection in warm climates and provide various levels of coverage depending on the model. All with the goal to support all women that want to send it, no matter with a kite, sail or just a surfboard and those to desire to push their limits even further.
MUSE HOT SHORTY LS
We all dig warm water sessions in a mild climate and while your legs a likely to be in the water, your upper body and arms still may need some protection against wind chills and sun rays. Soft and flexible neoprene provide loads of comfort while you can rely on the bikini bottom staying in place during some radical action.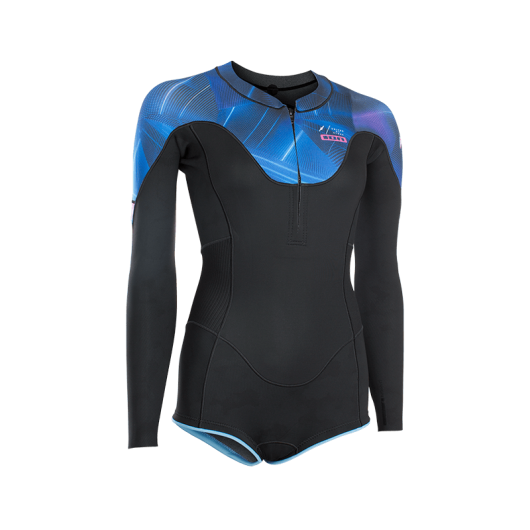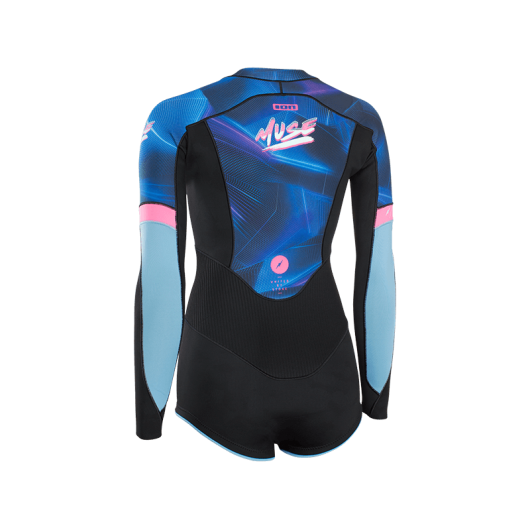 MUSE SHORTY SS 2.0 DL
Soft and flexible neoprene provides loads of comfort while the longer legs provide a little bit more coverage so you can focus on your moves.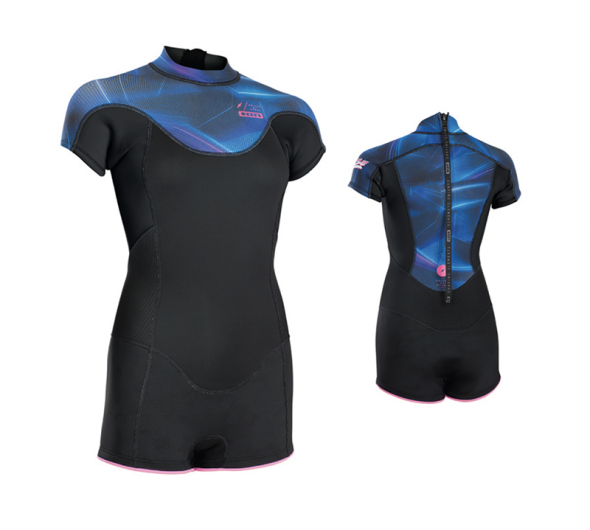 MUSE SHORTY LS 2.0 NZ DL
Thanks to the no-zip design of this shorty, there's even more freedom of movement for radical action and loads of paddle power.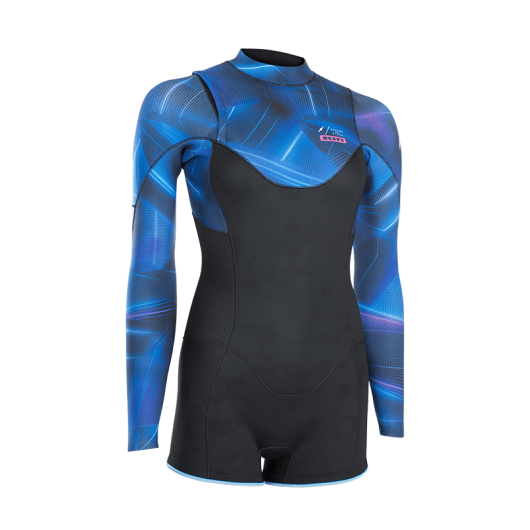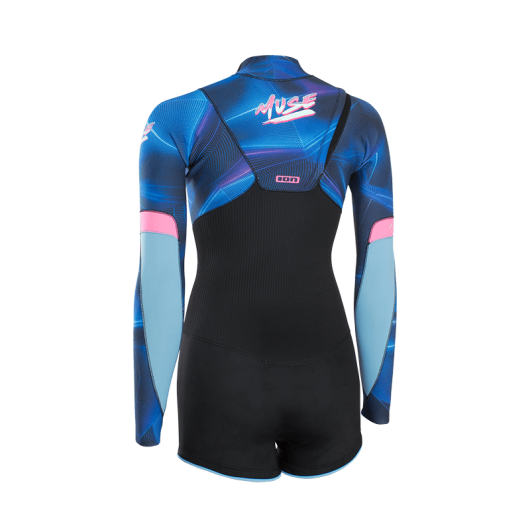 MUSE SHORTY CROSS 1.5 DL
This crossback design is the improved version of a swimsuit with more coverage for action-packed sessions. Longer legs and the crossed strap design make sure everything stays in place and provide basic protection against sun rays, wind chills and abrasion from your equipment.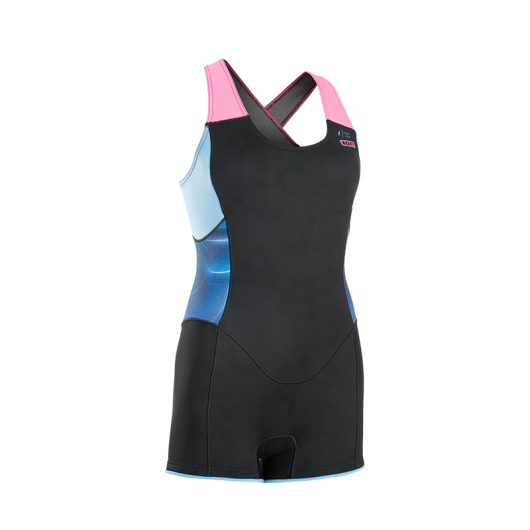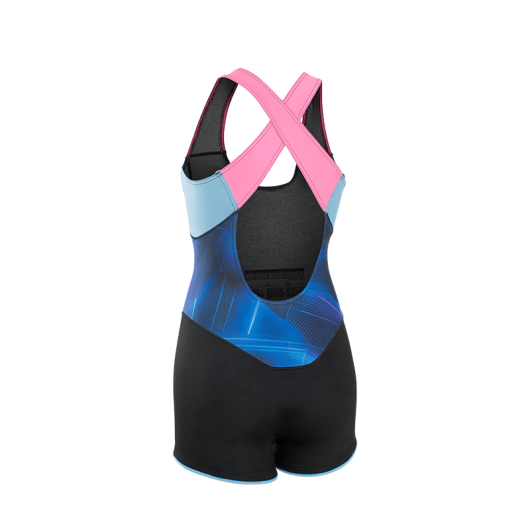 MUSE LONG JANE 1.5 DL
Long John's better half provides protection against wind chills, sun rays and cold current out in the water, plus reliable coverage on top.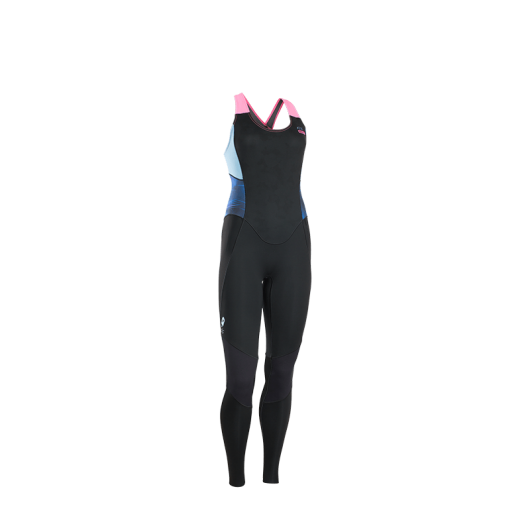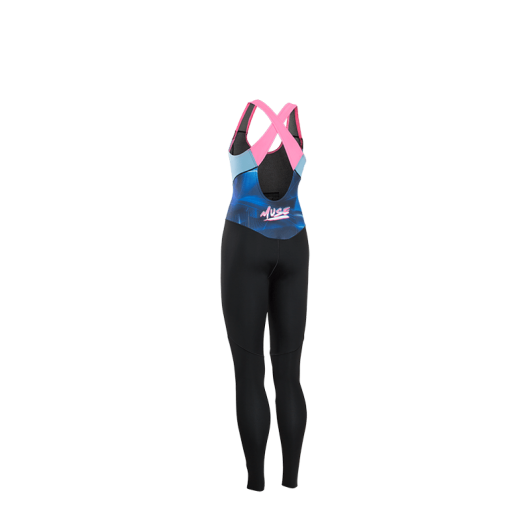 MUSE LONG PANTS
Mix 'n' match with these thin long neoprene pants. Putting the stylish look aside, this handy pair of pants provides protection against wind, sun rays, coldness and abrasion from reefs.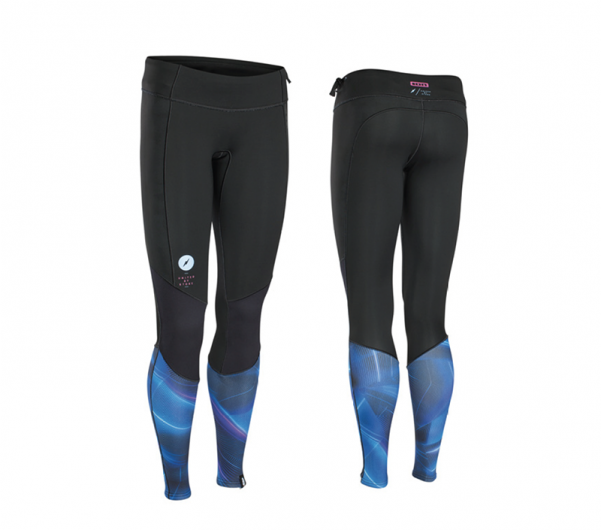 MUSE SHORTY NEO PANTS
Neo Shorts are perfect for use in warmer waters to keep the sun and wind off your skin, but they're also awesome as a second warming layer under your wetsuit.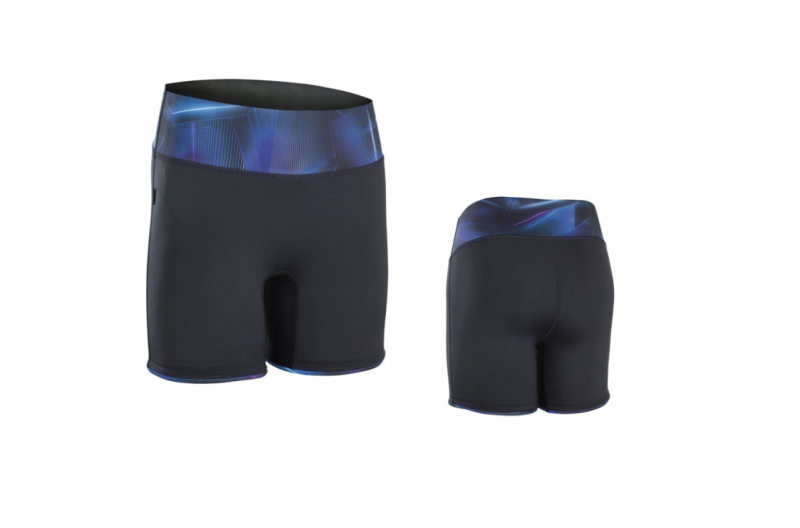 MUSE NEO ZIP TOP
Neo tops have a more detailed and technical design than a standard rashguard, providing 100% UV protection, efficient heat retention and a reduction in irritations and bruising often caused by the harness or surfboard.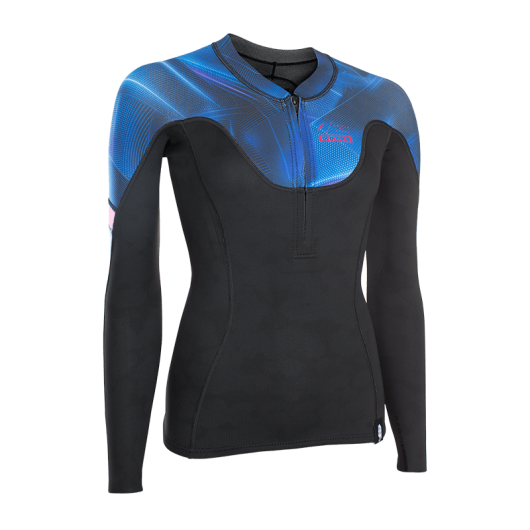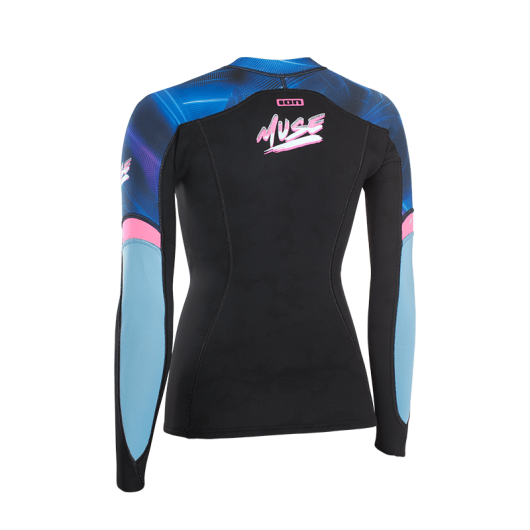 Check out the new ION collection here.
All ION wetsuits are manufactured climate neutral. This means we offset our CO2 emissions, caused by production and transport of our products, by supporting a hydropower carbon offset project in Kuruwita, SriLanka – supported by ClimatePartner.The entire process is transparent and traceable thanks to the ClimatePartner label and a certificate.